It sure is cliche, but I can't believe my baby is 3. My sweet little newborn, well, not quite little since he came home in 3 month clothes, but you get the point. We celebrated his Birthday weekend at the beach with my family and although it was chilly, we all had fun!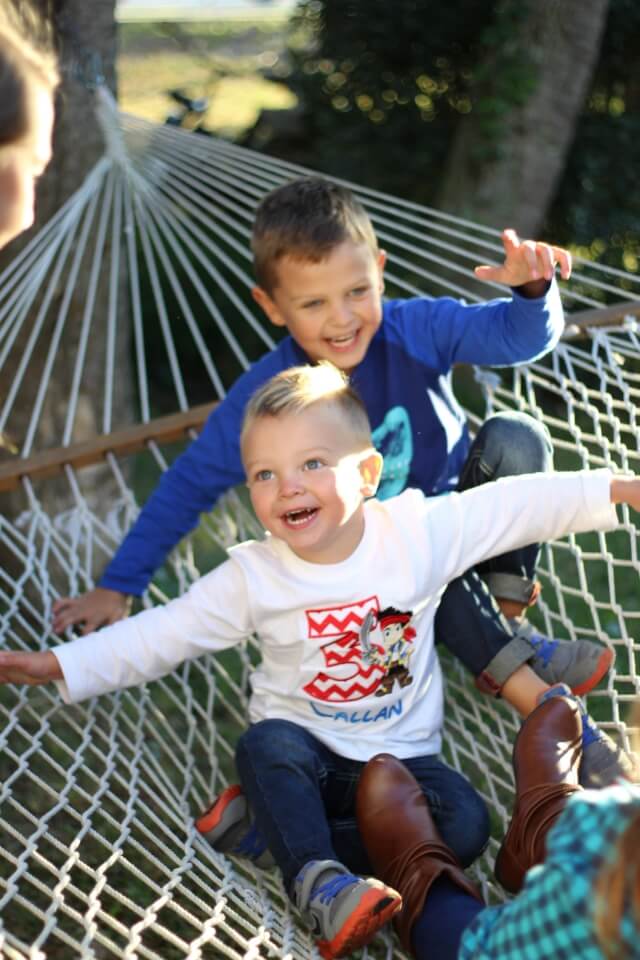 My friend, Jessica, did it again with his adorable Jake and the Neverland Pirates shirt!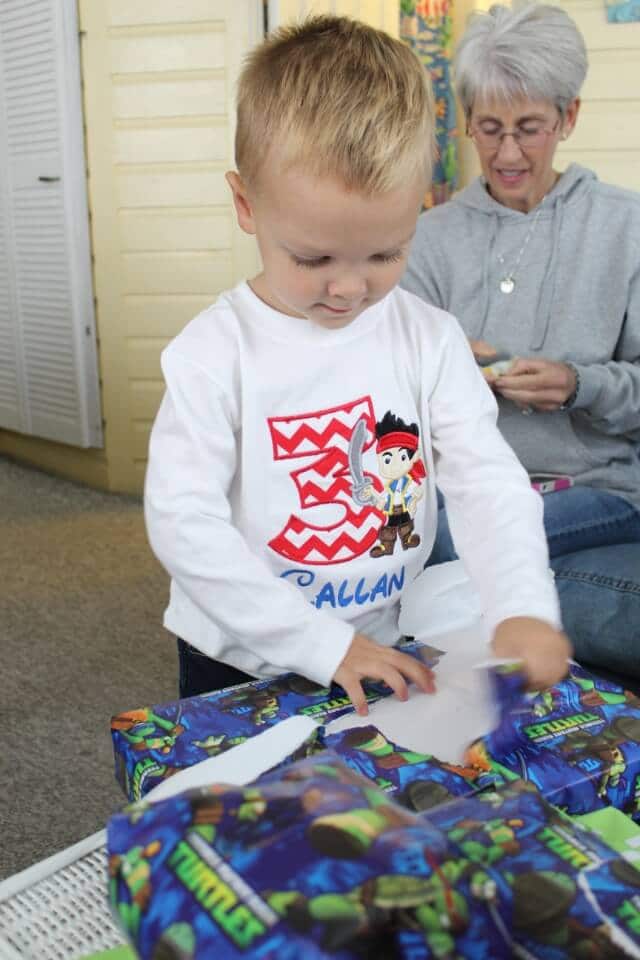 My sis worked her magic on a little cake for Callan. He couldn't stop grinning when he saw it!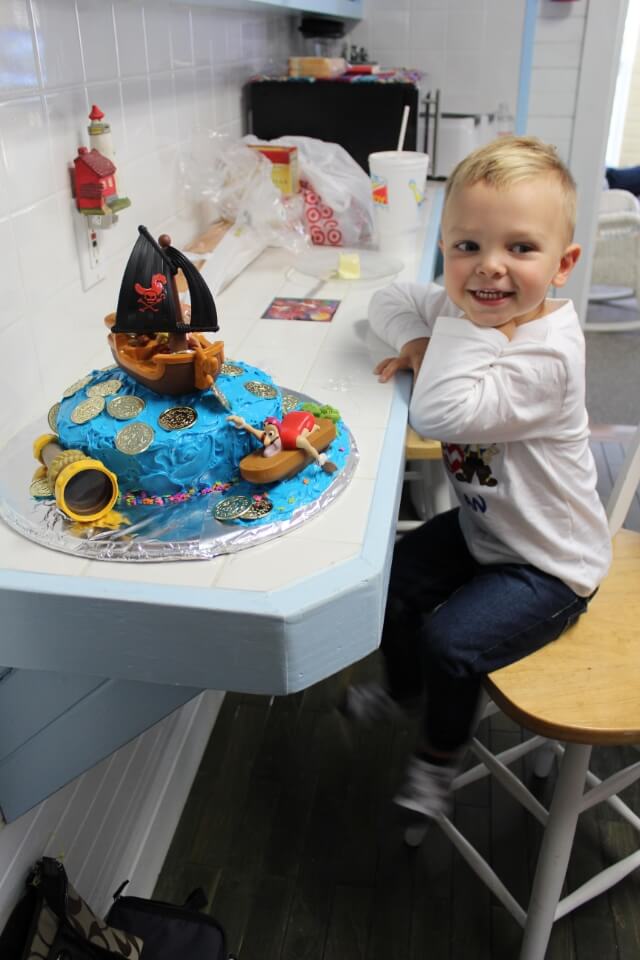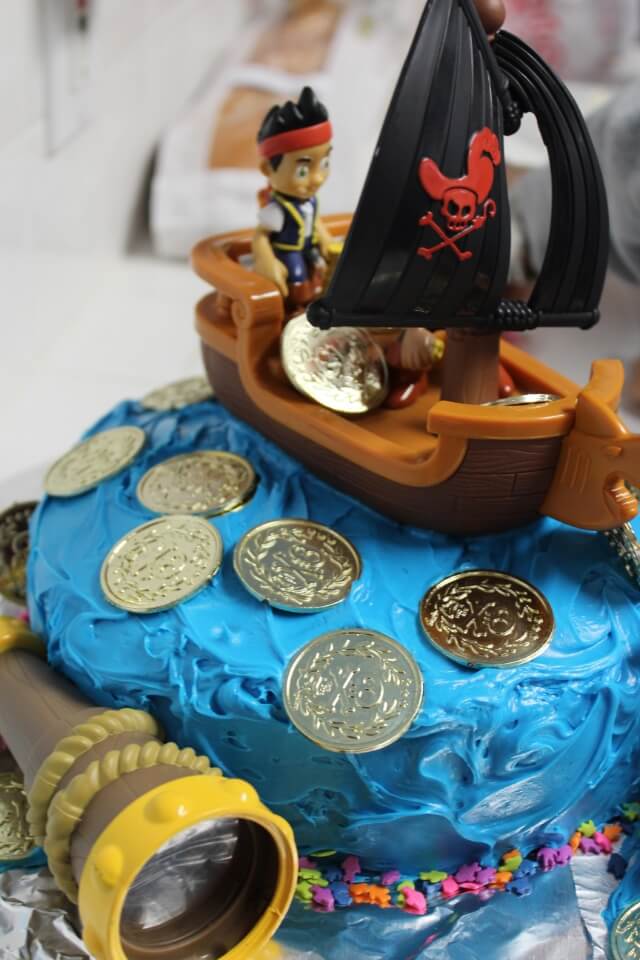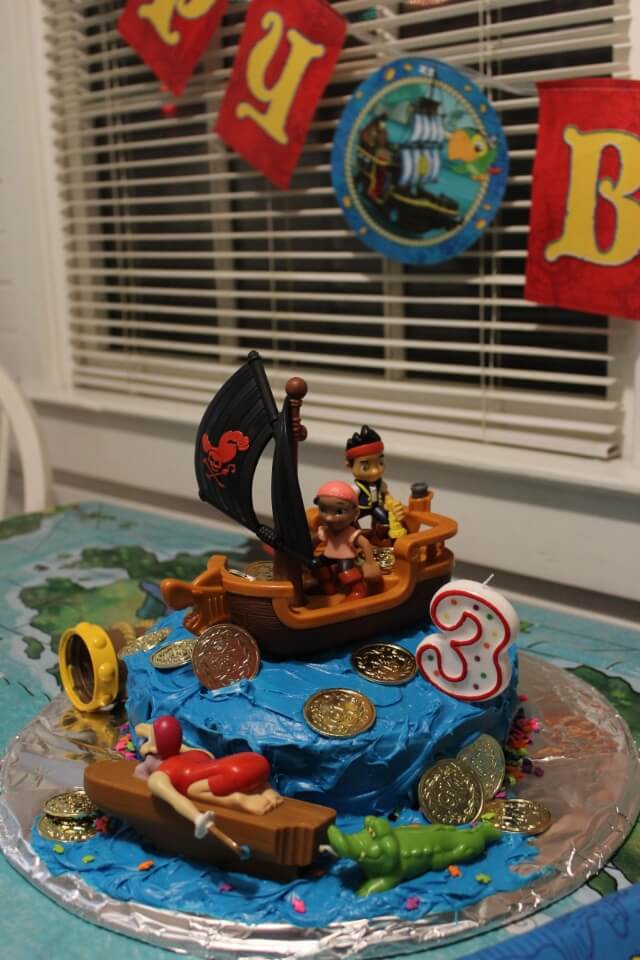 Cheesin' with Poppa and Marmie.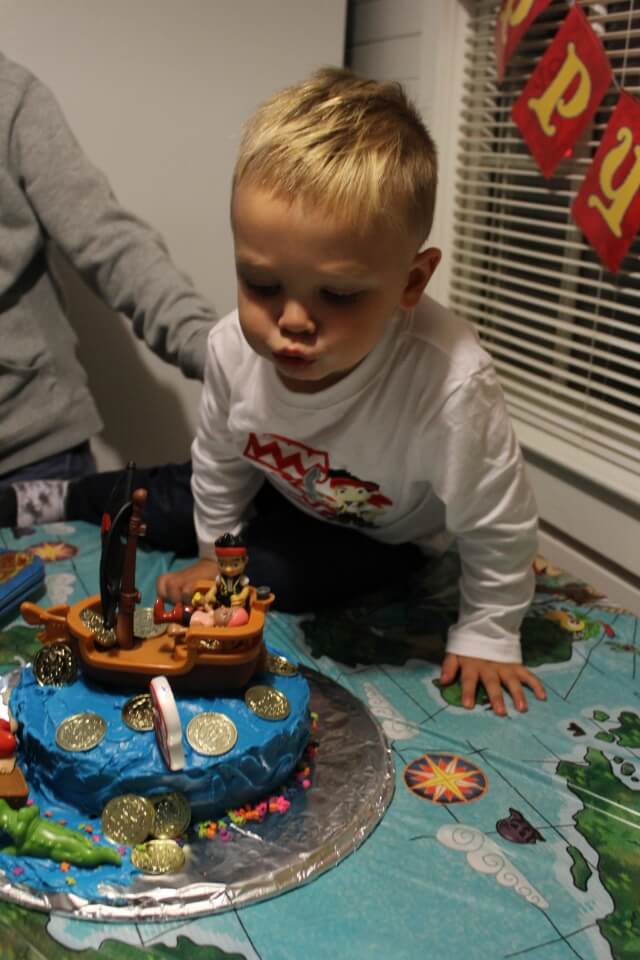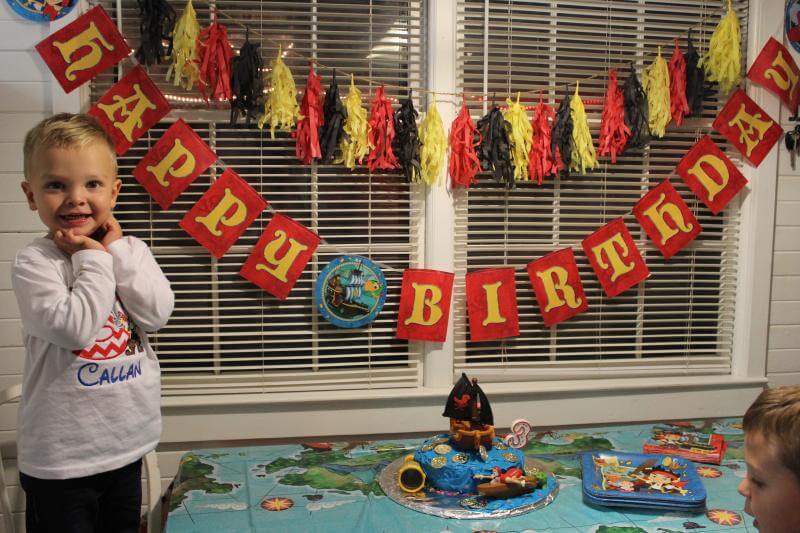 One side of the room of pirates included aunts, uncles, cousins, grandmas and grandpas!


Apparently, we took one too many pictures for Callan's liking. Haha.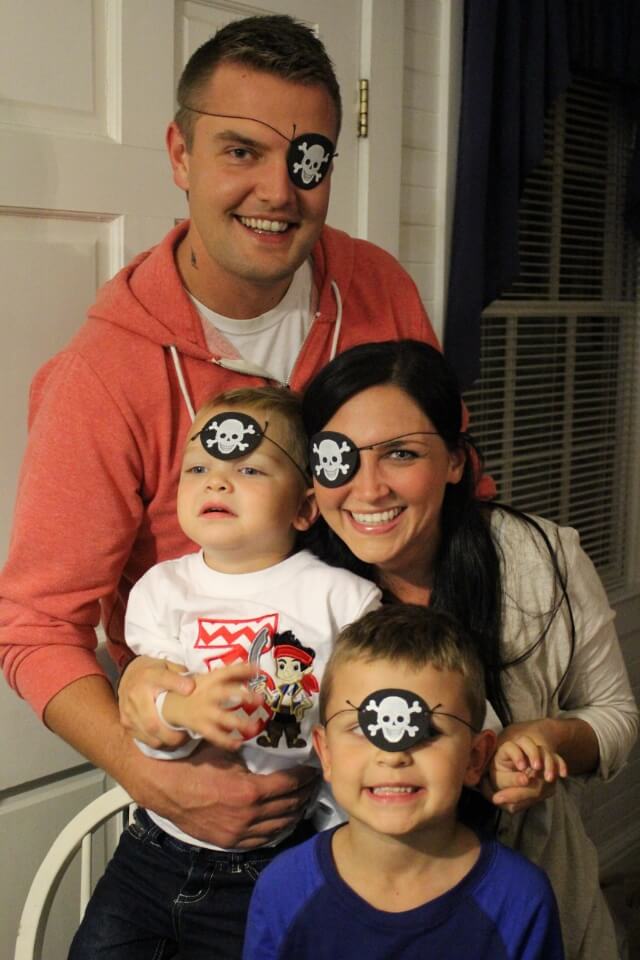 Since this blog is also an online journal to me, (and who has time to scrapbook?!) here's what's going on in Callan's world, as a 3 year old.
Height: 40″
Weight: 39lbs
Size: 4T/5T
Nicknames: Cal, Cal-man
Favorite Food: mac-n-cheese, turkey wraps and carrots with hummus
Favorite Songs: Wagon Wheel (Rock Me Mama) and Let it Go
Favorite TV Shows: Paw Patrol and Mickey Mouse Clubhouse
Favorite Animal: Giraffe
Favorite Color: Black


Still loves his "baby" and passie for bed and could care less about the big boy potty. Hoping some of that changes by Christmas!


My sweet Cal, I'm so proud of you, so thankful for you and so in love with all of you! You add so much fun to our little family. Happy Birthday, little man!