First, we have to talk about how we're talking about back to school already. How some kids are already back to school. Where did the summer go? I don't like it. Not one single bit!

I wanted to show off Cooper's new back to school outfit and shoes, so I asked him to put it on for some pictures. Well, Callan had to have his done in his new garb as well, so he joined the party. I got the obligatory shots and Cooper wasn't too happy about his cuffed jean getup. It basically showed in the pictures.


Fast forward a few days, when we're at Target and Cooper goes crazy over an athletic outfit with a baseball reference. He is into all things baseball right now and is sure he is going to play in the MLB when he grows up. At first, I wanted to say no, that he couldn't wear something so casual for his first day of school, but he was so happy. When I see pictures of other boys his age going back to school, they're all wearing dry fit, comfortable things. Guess my days of dressing my big boy are over, but I'll trade them for the happiness of him choosing for himself.


Here's to second grade!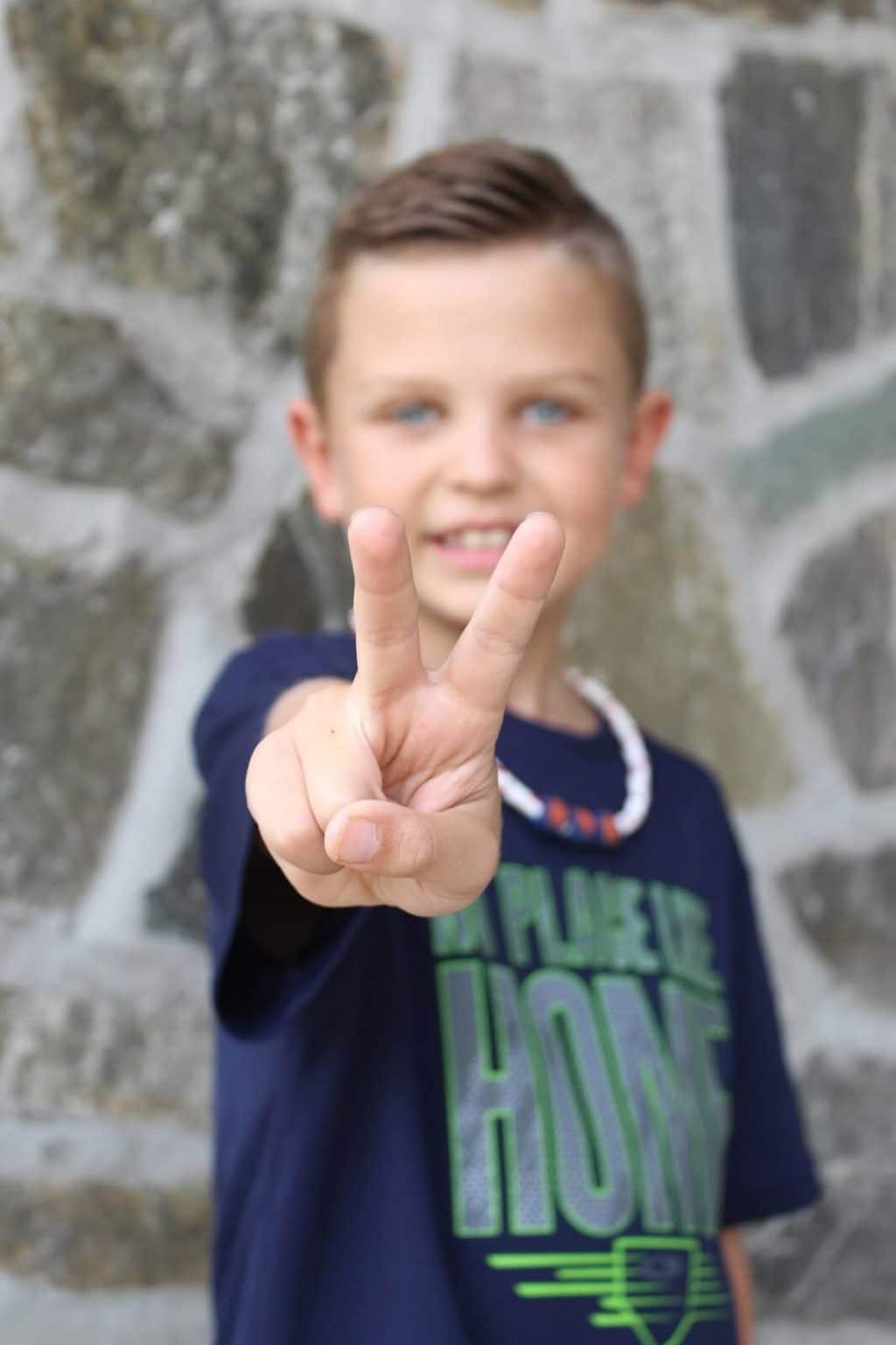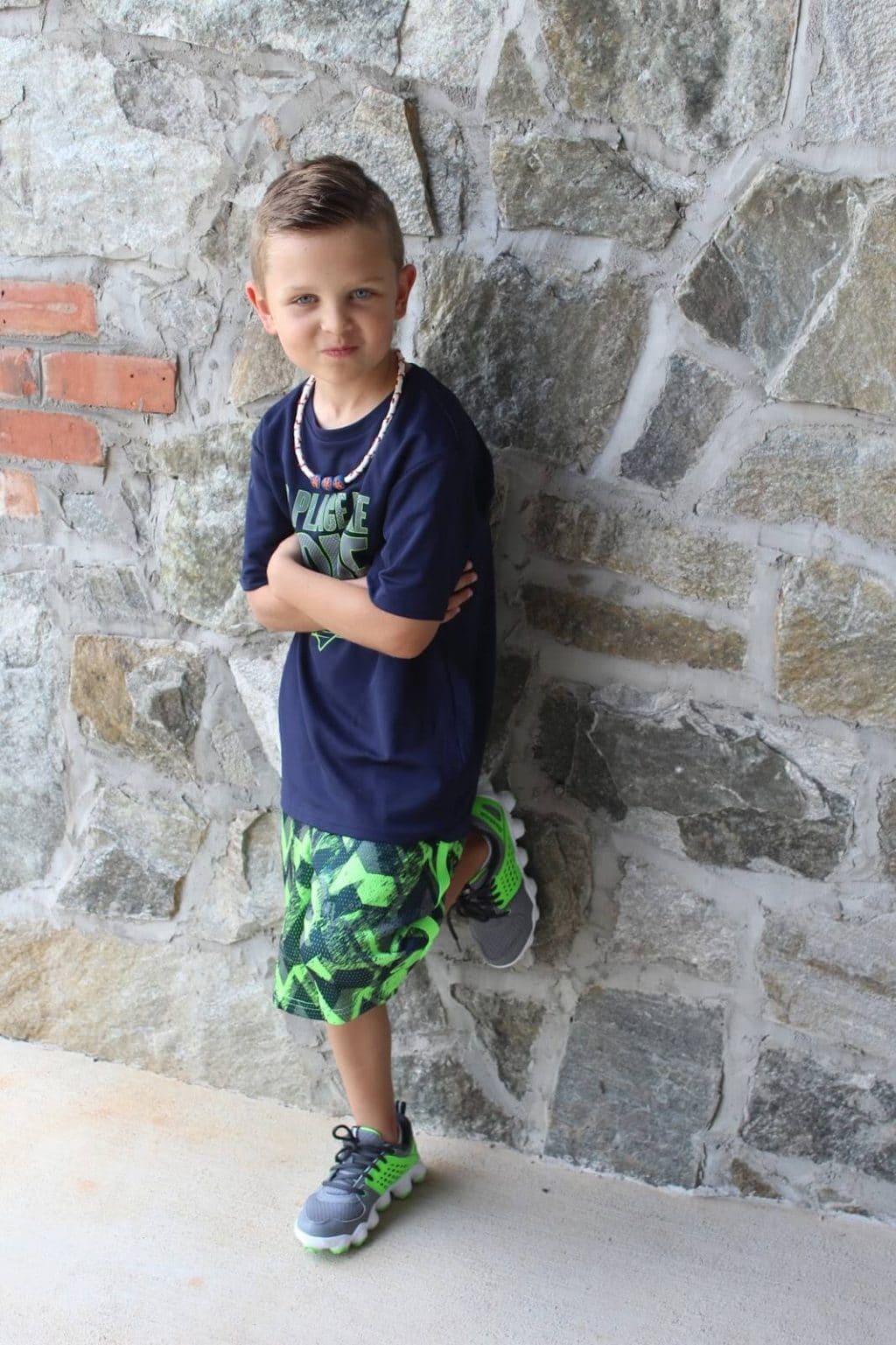 These green Reebok were Coop's final choice of shoes from our Rack Room Shoes shopping trip recently. He calls them his "cleat" shoes and has been wearing them constantly. And let me just brag, because he's mastered shoe tying in just 3 days! I'm SO proud of him!
This is the original outfit I had picked out, and while he's completely handsome, he just isn't as happy with a collar and buttons as he is in comfy clothes!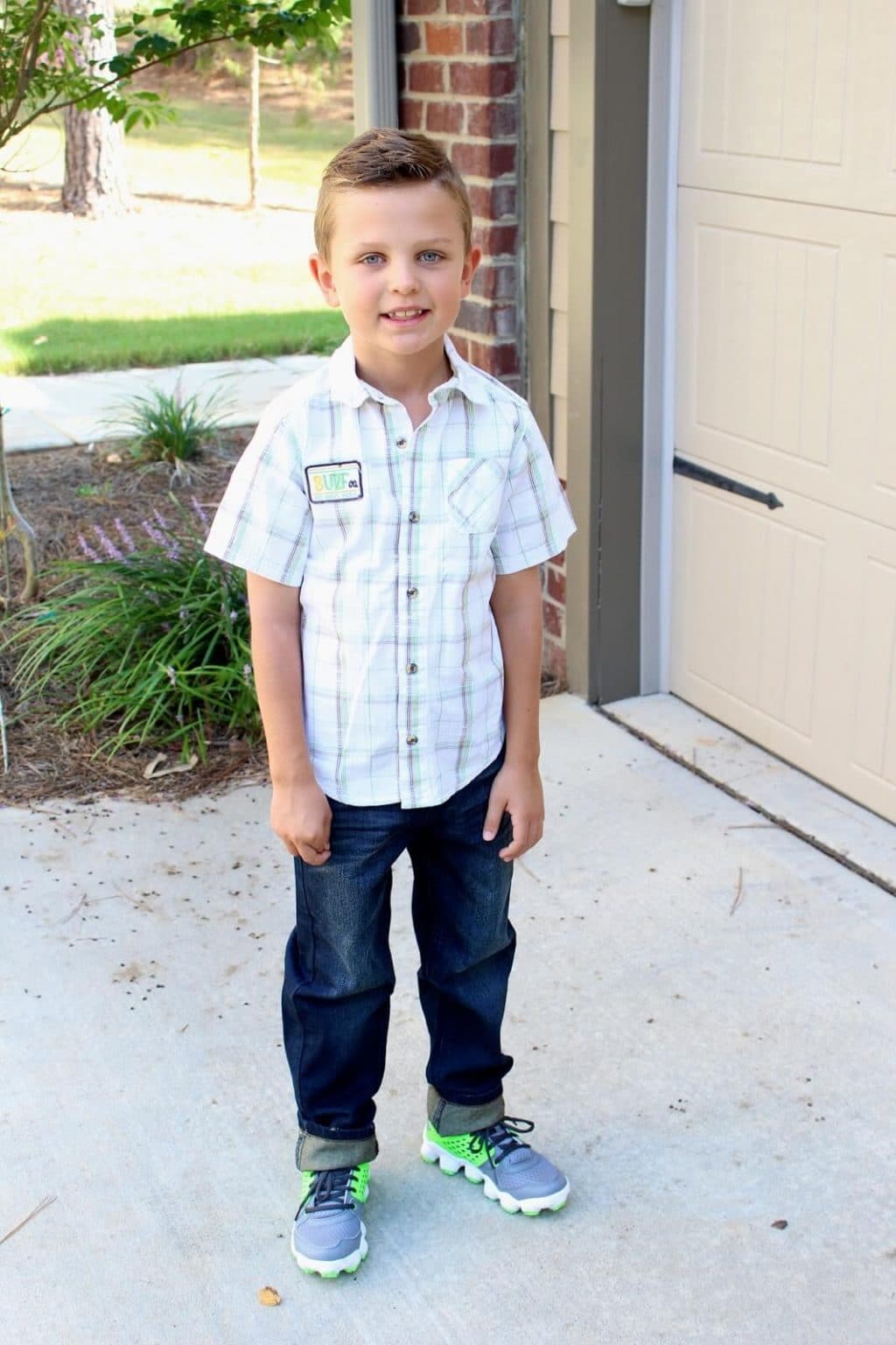 Callan just wants to be like Cooper and is always happy to pose, especially in his new Paw Patrol shoes and FabKids outfit!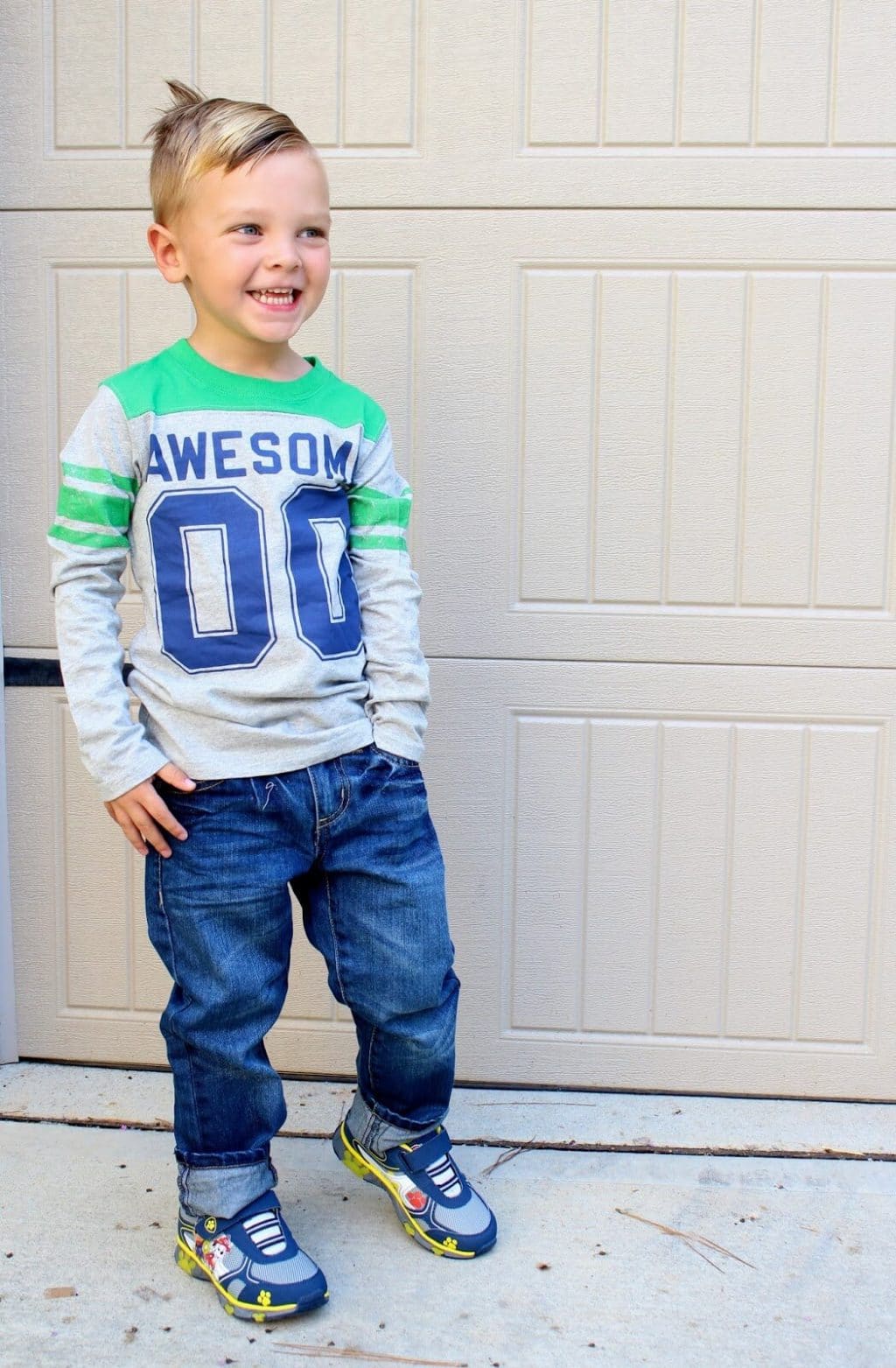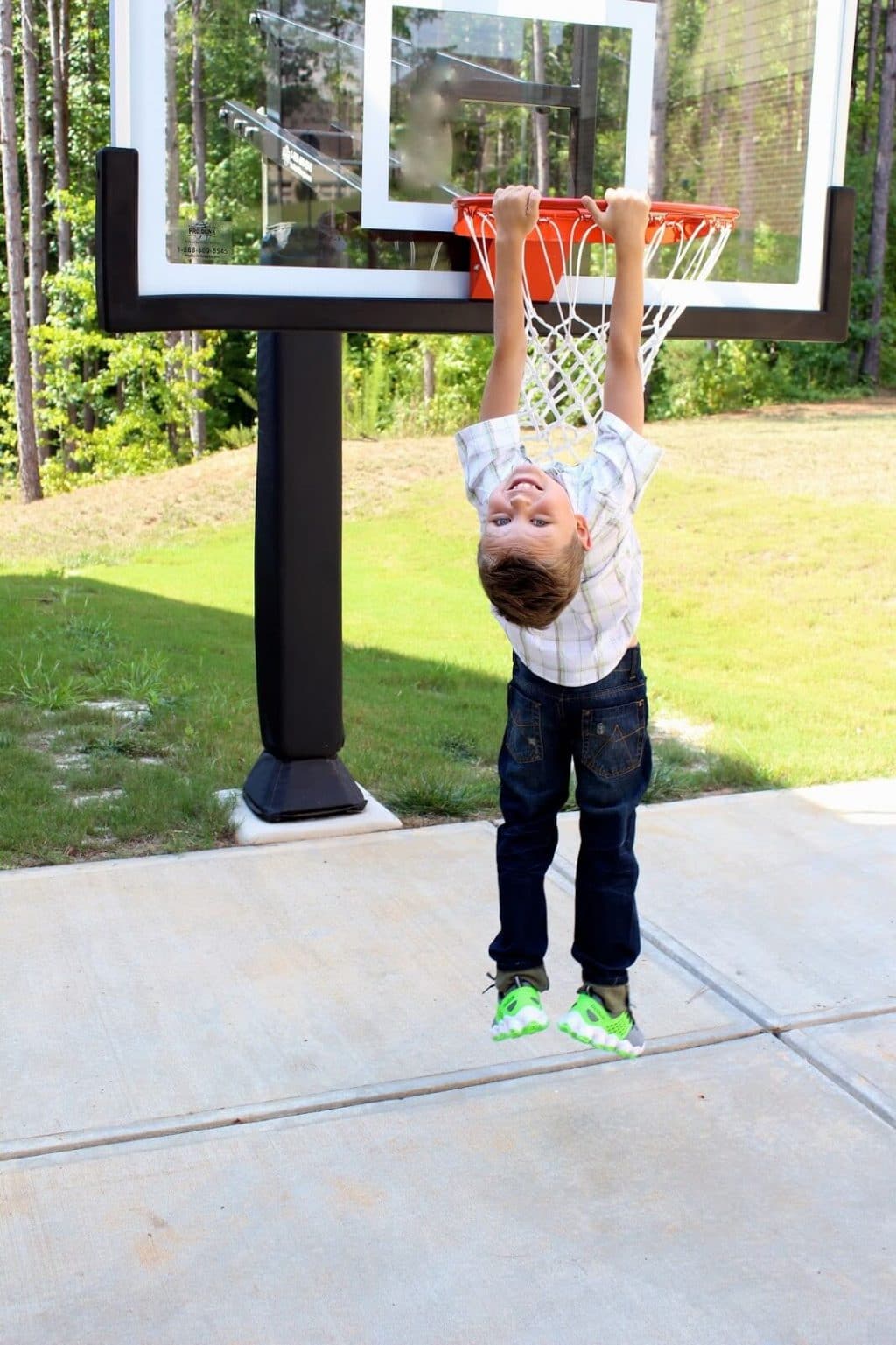 SECOND GRADE! Here he comes!