We're in a bit of a Florida paradise right now. Last week, we were here with my family, then did the changeover to The Hubs family this week. We usually come here later in the summer, so I'm happy to have a little bit cooler temperatures. That is if you consider low 90's cooler!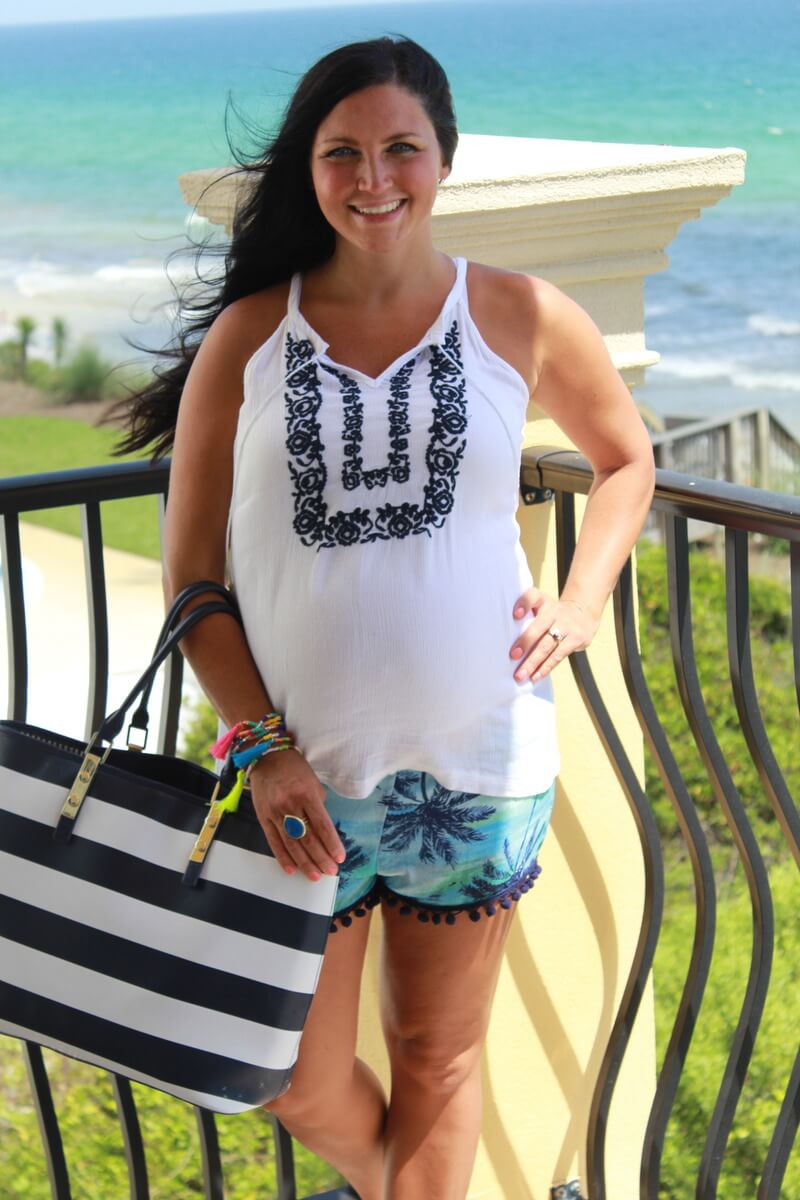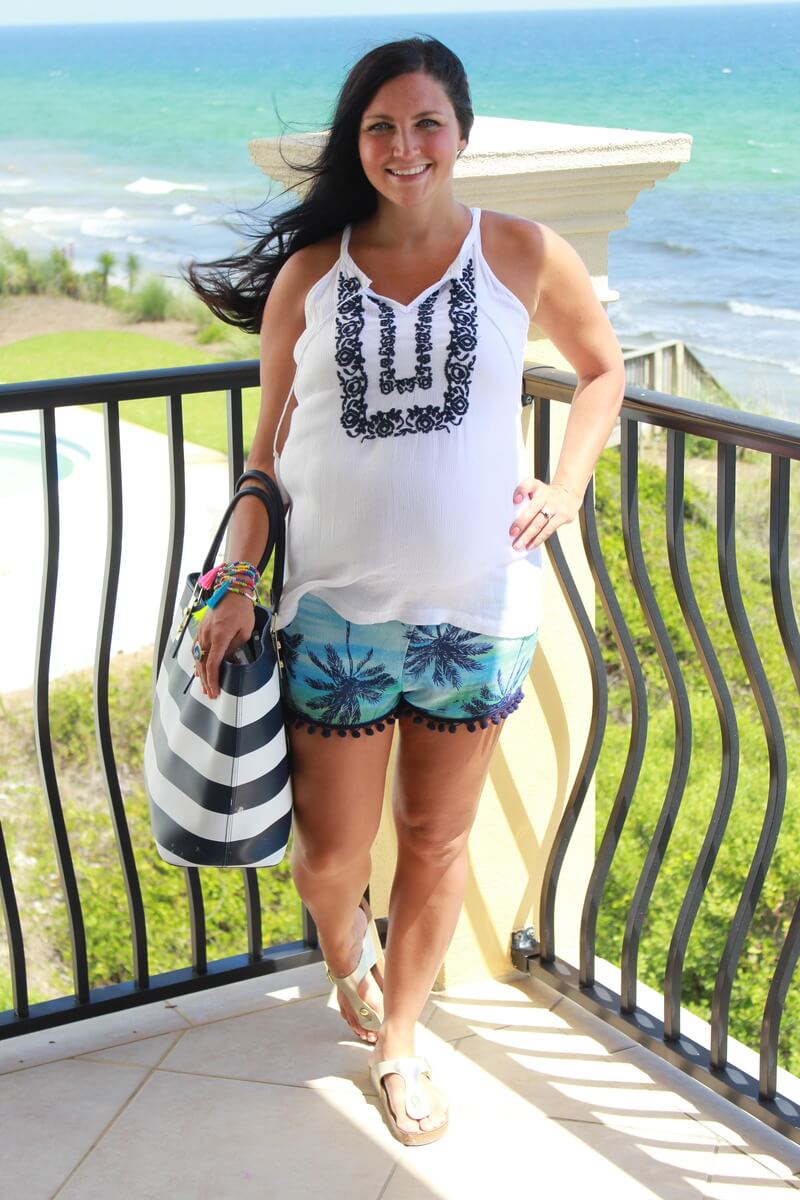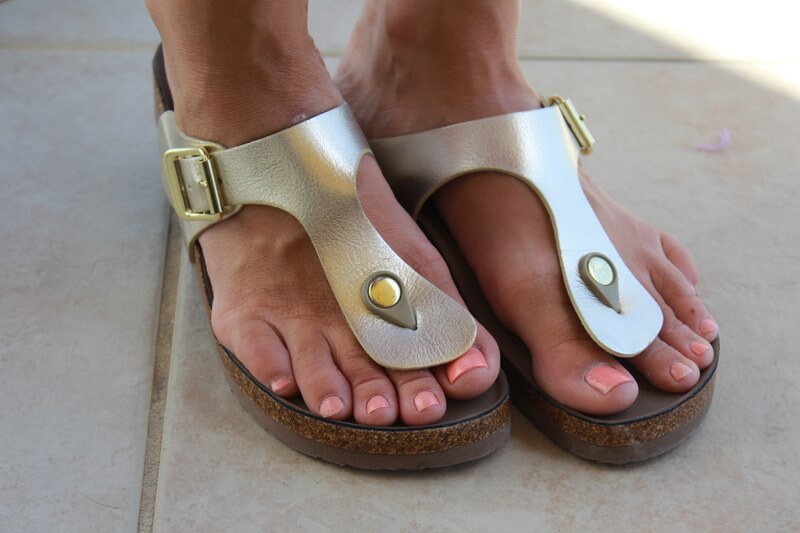 Top: last year, similar here and here | Shorts: TJ Maxx, similar here | Bracelets | Shoes, available online here | Bag
I got these shorts from TJ Maxx and saved them just for this trip. I just keep wearing all the elastic waist shorts and skipping maternity ones for the most part. On a side note, if you're loving the pom pom trend, this cover up is adorable and $30! I sure wish I had it here on vacation!