I have had house guests. Lots of them. Wanna know how to make your life easier next time this happens to you?
First and foremost, you need to be perfectly fine with your house looking like this: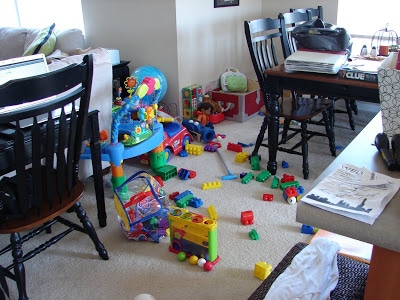 Set up a cute box of disposable dishes and announce that you will be washing
NOTHING
for the next week.
Meal plan. Write it out so people are prepared, and then load the top of your fridge with carbs. They make people full quick.
Cut yourself some slack one night and order pizza!
And last but not least, have copious amounts of wine and chocolate. How can you go wrong with that?
And there you have it. You no longer have to be afraid of the in-laws.