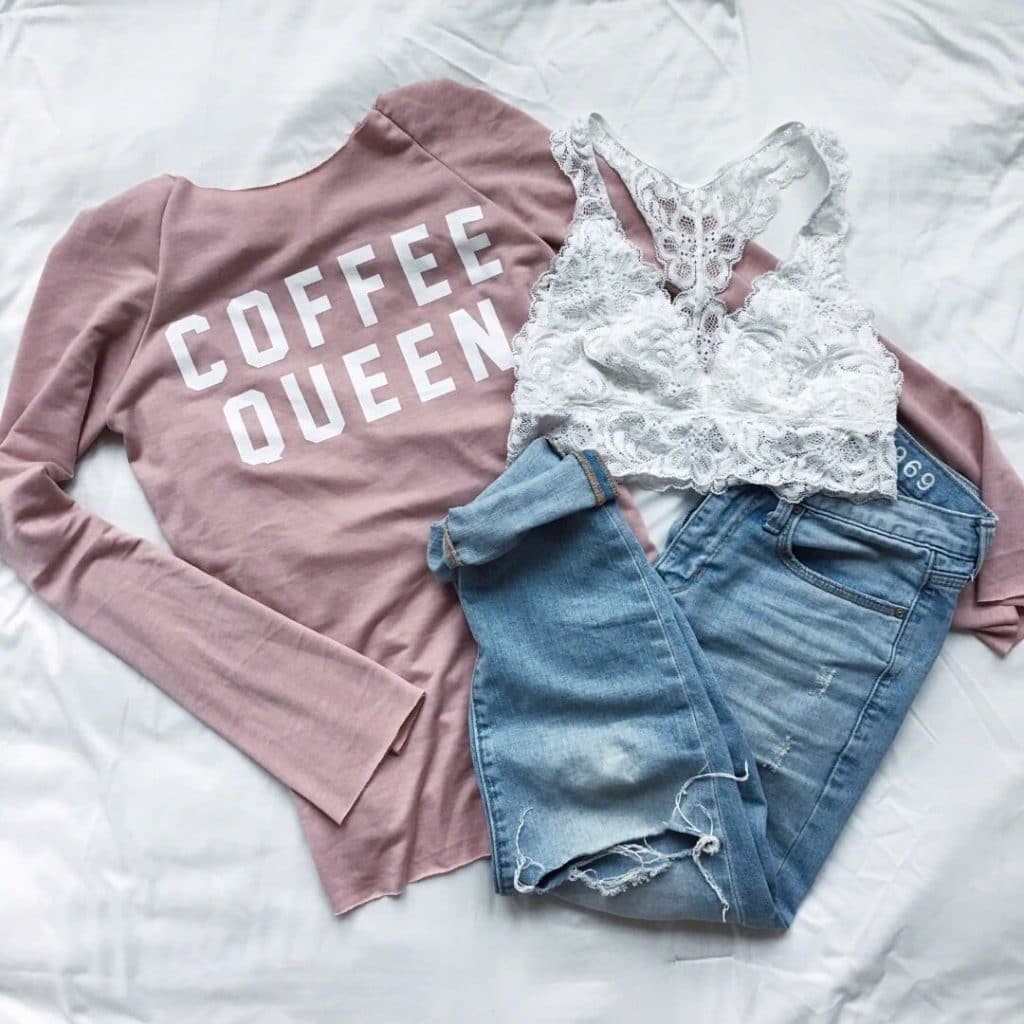 Happy Monday! We packed a lot of fun into the weekend, which started in the outfit above. I mean, if I'm not the coffee queen, I don't know what I am! We started Saturday off with Callan's basketball game. I never knew I would love being a sports mom as much as I do, but it's the best. And yes, I'm that crazy cheering woman on the sidelines.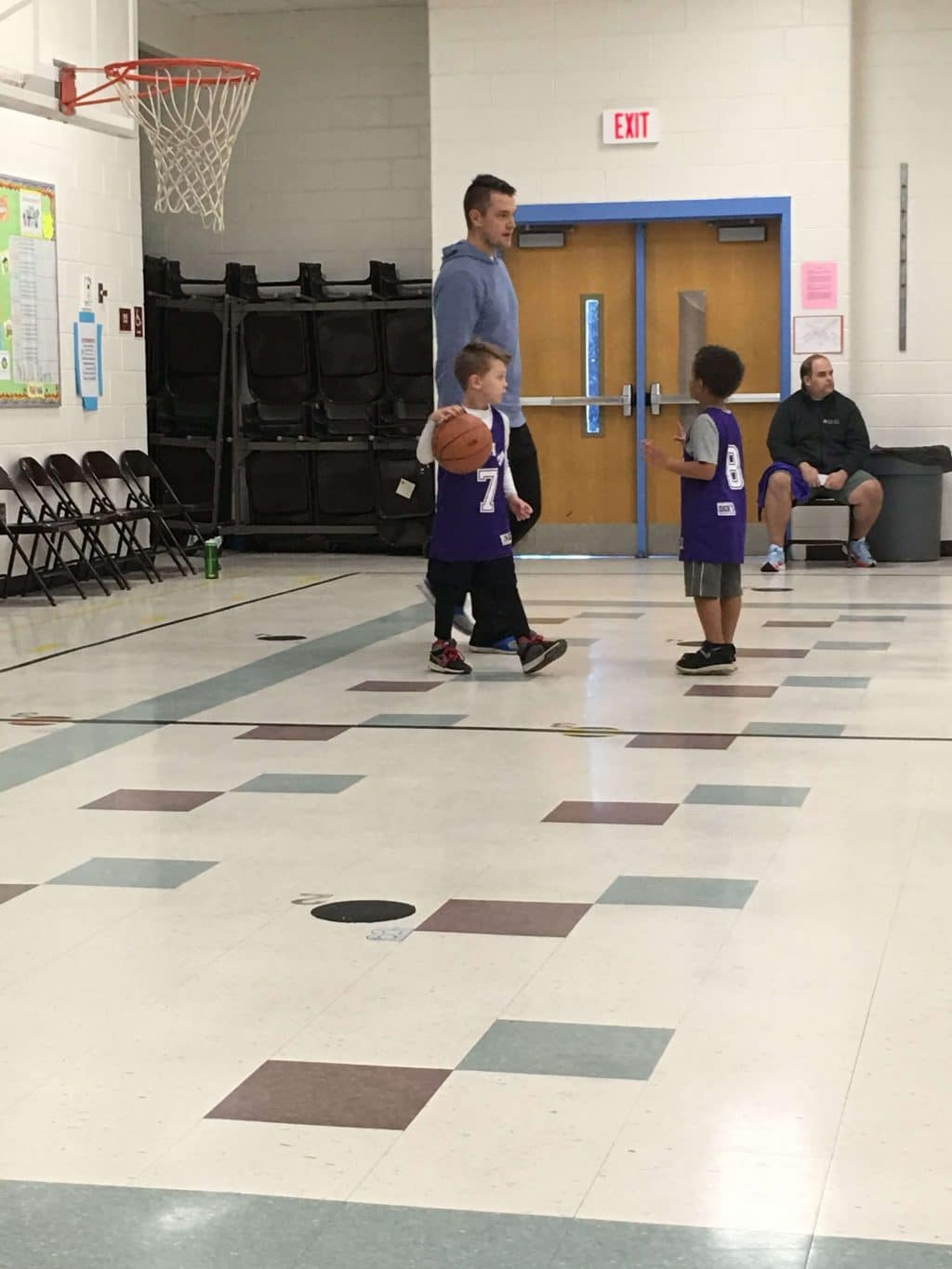 After that, we headed down to Charlotte to see Disney on Ice! The boys were clearly a little tired. It was the most quiet 20 minutes of daylight that I've been around in a long time. Haha. The show was fun and they had was entertaining to everyone. Lincoln especially loved every time Mickey came out!
I needed just a few things at Costco, so I had The Hubs drop me at the door for a really quick few things… Well, 15 minutes and $350 later, we were on the way home. You know you have a lot of mouths to feed when your quick grocery stop is at a bulk store! (That sweet kale salad mix is really good. I skip the dressing, but the other stuff is perfect for a quick lunch!)
Sunday we woke up to an icy wonderland. I'm actually surprised we didn't have trees fall in the backyard, because they were covered! 
Instead of venturing out to church, I made a massive amount of pancakes and we watched online. Nice to have those lazy mornings sometimes and I love wearing this new robe from Poppy and Dot! (Head over to my Instagram to enter to win a $100 gift card from them!)
Sunday night was Super Bowl! I don't care for the Patriots, so rooted for the Eagles and was happy to see them win! It's more fun prepping when you care about the teams, but I still love putting together a fun spread anytime I can. The boys requested chicken legs and chocolate strawberry footballs and The Hubs requested BBQ chicken nachos. We let the boys stay up a bit late watching with us and thankfully, had a 2 hour delay this morning from ice! 
Even with that delay, I feel like I'm pooped today. I stayed up way too late and wasn't ready to move this morning. I feel an early bedtime coming on! 
Hope you all had a wonderful weekend!