I'm excited to share this Whole30 breakfast that I discovered when I did Whole30. I was stressing every morning, trying to get breakfast made before everyone had to leave for the day and decided to try my hand at some make ahead food. This one is a win!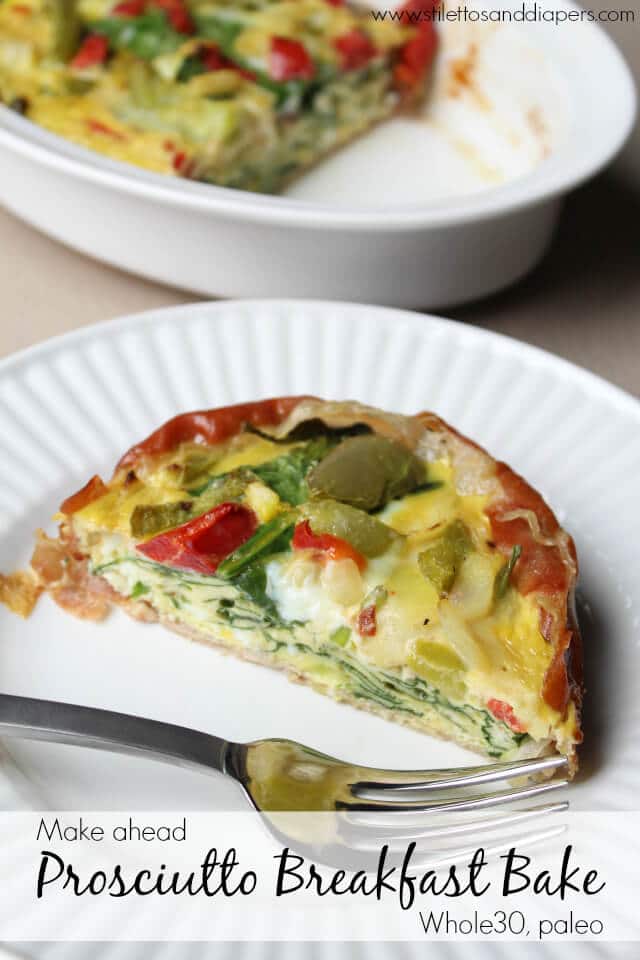 The ingredients are flexible, but you start by lining your pan with prosciutto, (BJ's carries this Whole30 compliant brand) then filling it up with veggies!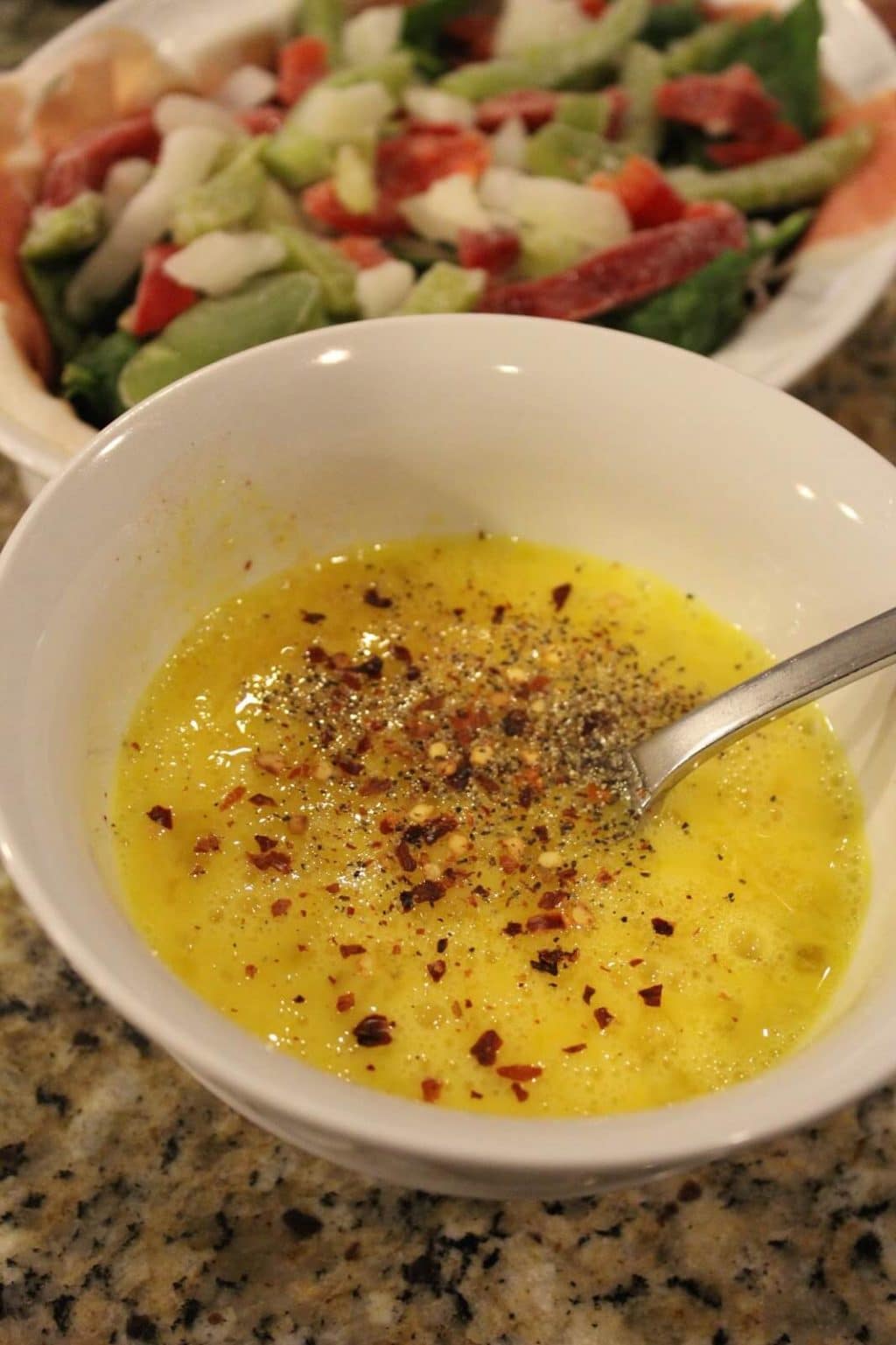 I use peppers, onions and spinach the most often. Once you fill your dish with the desired veggies, pour your egg mix over and bake! 
Prosciutto Egg Bake
Serves 4 as shown in an 8″ oval pan


Ingredients:
8 slices prosciutto
2 handfuls torn spinach
1 cup chopped veggies (I use peppers and onions)
8 eggs, whisked
salt, pepper, crushed red pepper to taste


Directions:
Grease pan with coconut oil or ghee and line with prosciutto. Fill with spinach and veggies. In a bowl, whisk eggs with salt, pepper and crushed red pepper flakes to taste. (Easy on the salt, since prosciutto is very salty!) Pour egg mixture over the veggies. 


Bake at 350 for 45 minutes or until eggs are just set. Let set up for about 5 minutes before slicing.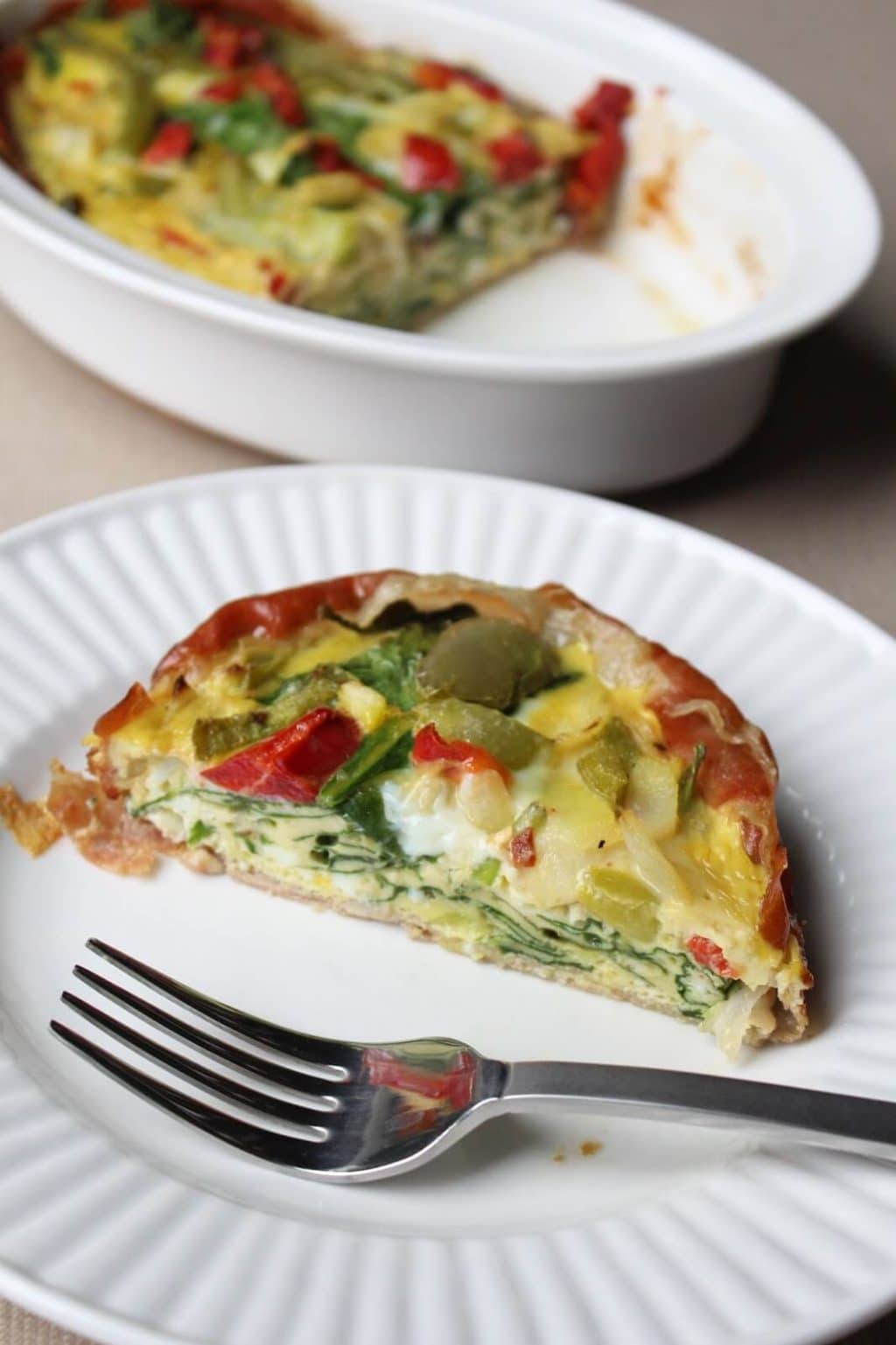 You can make the whole thing in the morning, but I have made it at night several times and baked it while getting ready the next morning. Just cover with saran wrap and store in the refrigerator until you are ready to bake. It reheats well, if you'd prefer to bake ahead and reheat for a very quick morning! You can also make these very easily in a muffin tin. Simply line each cup with 1 piece of prosciutto and fill. Bake for about 20 minutes!