This November Amazon Haul has Christmas party dresses, great pieces for traveling and plenty of comfy loungewear!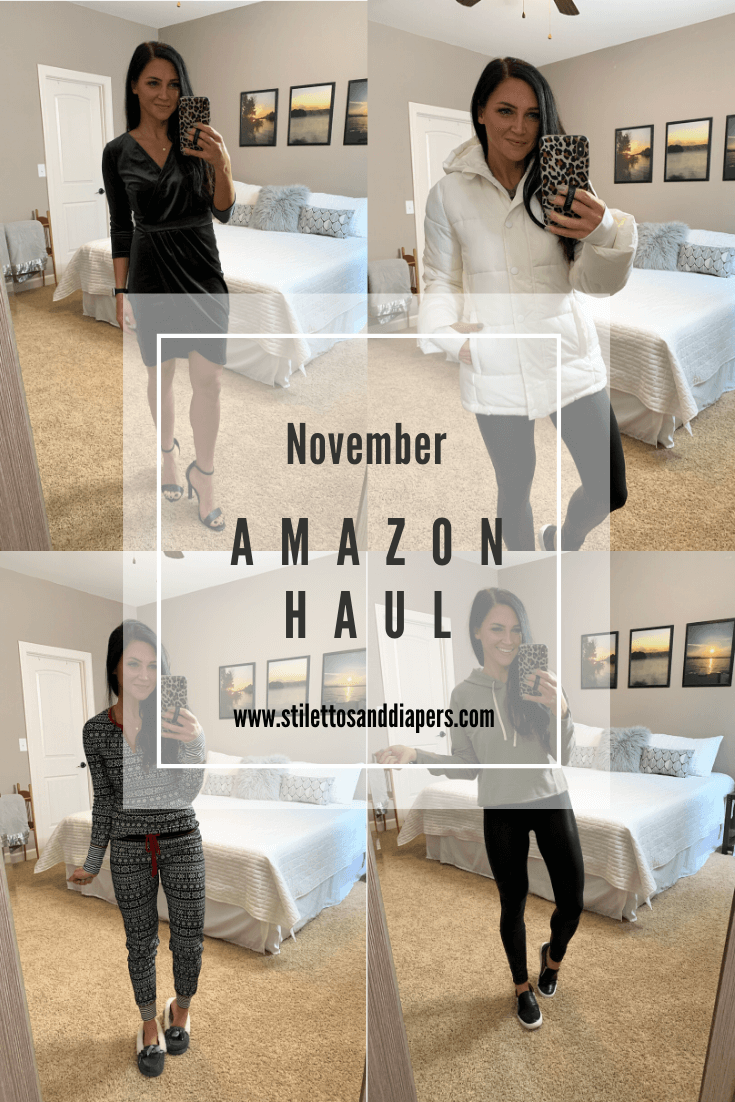 Happy Friday! It took me a few days, but I got my November Amazon haul recorded for y'all to see! There has been a change of scenery as I transition my blog stuff out of our master bedroom and into the guest room. My poor husband has been putting up with packages, lights and clothes everywhere for a little too long! Hehe. I'll be working out the kinks with the lighting in here, but it will do for now! As always, if you want to see the whole try-on, check out my Instagram stories and Amazon highlight!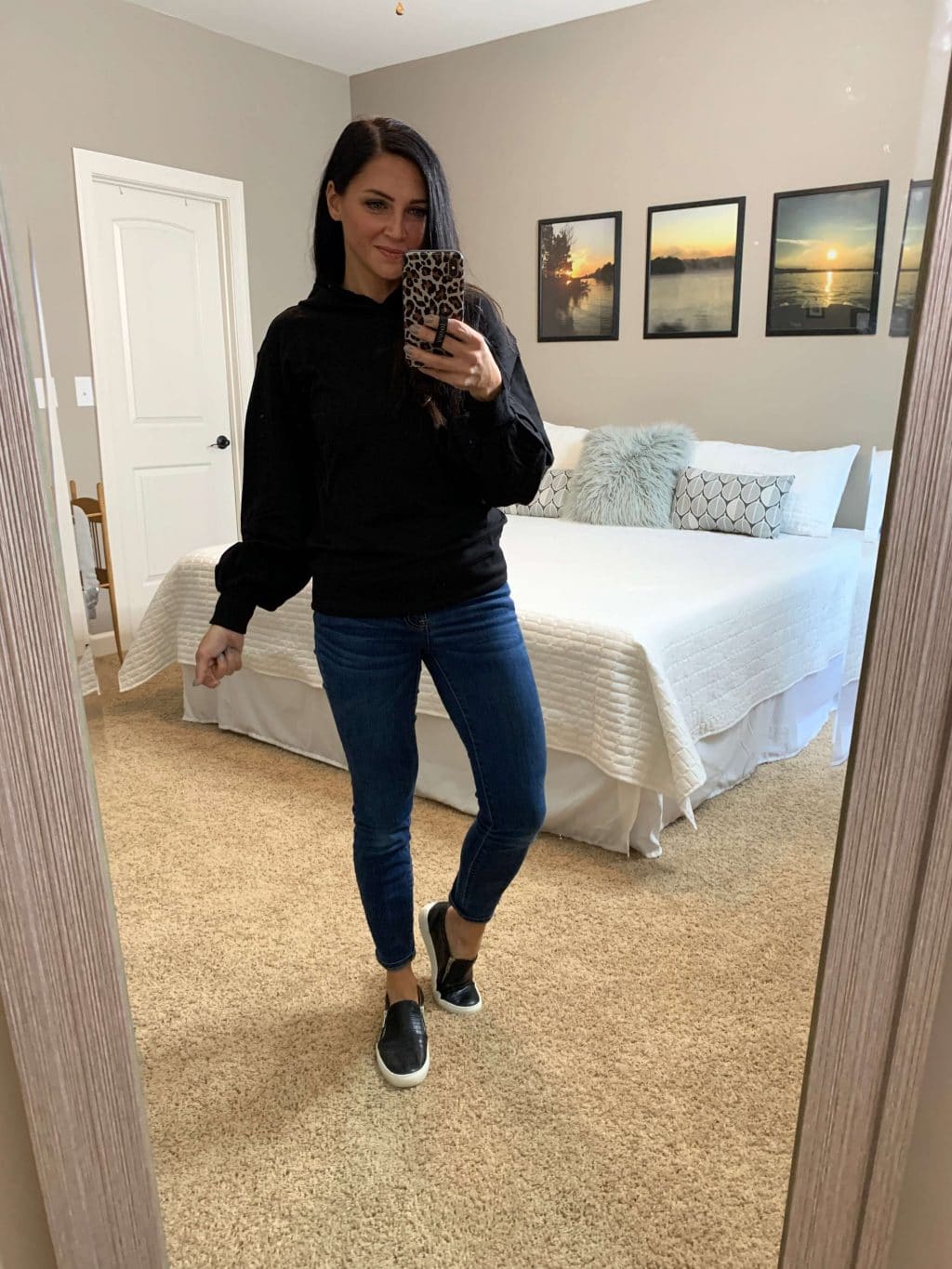 I fell in love with this sweatshirt because of the cute sleeves! They billow out over the hand and look so cute. While it's a oversized kind of sweatshirt, it has a tighter waistband, giving you some shape, while still being cozy. This one comes in several colors.
I got a small in this because some of the reviews say it runs small. I like how it fits, but could have done an XS, too. It's so soft and perfect for loungewear, or dressing up a little with jeans. It's slightly shorter, lays flat and it's bulky at all.
This dress has been in my cart for awhile! I love how comfortable it is and how easy it is to wear casual or dressy. I like tying the front up in a little knot and pairing with booties. You could totally dress this one down with sneakers, or up with a heel and flashy necklace. It would be a perfect Thanksgiving day piece and comes in several colors.
This one was a surprising favorite! I love the color and it's different than a lot of the neutrals my closet sports! (It does come in other colors, though!) It is cropped, but not super short and is great to wear like this with leggings and sneakers. It would also be a great layer for the gym, or could be paired with jeans and booties.
This coat blew me away! I wore it last weekend to baseball because it was cold and I was so warm! One of the big sellers for me is the hand warmers with thumb holes that are built into the sleeves. They're so nice to have! I love that this jacket is thick and warm, yet it doesn't make me feel huge. It has a nice shape to it and I really don't think you can't find a better coat for under $60! It comes in black, grey and several other colors, too.
Get this dress now! I got it to wear to an upcoming Christmas party and am obsessed with it. The fit is great, it's comfortable and it is super versatile. You could really wear this to Christmas church, to a party, a wedding or for New Year's Eve! You literally won't believe how affordable it is. I think I may want to grab the burgundy as well and just wear it to every event this winter!
I love pj sets and these are so adorable. They would make a great gift (even if you're gifting yourself!) and they come in several patterns. I love this one because it's Christmas-y, without being too much, making them easy to wear year round. They fit me well, but are tighter than I normally wear pajamas. If you like yours a bit looser, I would size up 1.
Another great gift is this plush robe. I love a robe and I have several of them for different seasons, travel, etc. My favorite is from my mom when I was about 15. It's lived a good life y'all. this plush one I got to replace it feels absolutely amazing! It's under $30, comes in lots of colors and is just what the cozy gal on your Christmas list wants!
Oh, I told you there was a lot of cozy! These pj pants are another find that I loved this month. They have elastic on the bottom, which makes it really nice for short people like me to not be stepping all over your pants! They come in several patterns and are a great loungewear piece to wear home for the holidays. I've had this v-neck top for forever, but I absolutely love it. They come in 2 packs and I have a few of them! They have prints, solids and even a long sleeve version that are great basics for layering.

That's all for now! If you want to see more, check out my October Amazon Haul! We are headed to Pawley's Island today for Cooper's last baseball tournament of the season. Looking forward to fun with our baseball family and then the relaxing week to follow!
Happy Friday, y'all!
As an Amazon associate, I earn from qualifying purchases.