This past weekend, I had the fun opportunity to host an event for Graco at Babies R Us. It was total fun. I'll tell you more about it later, but for now, here's what I wore for my "big girl" gig.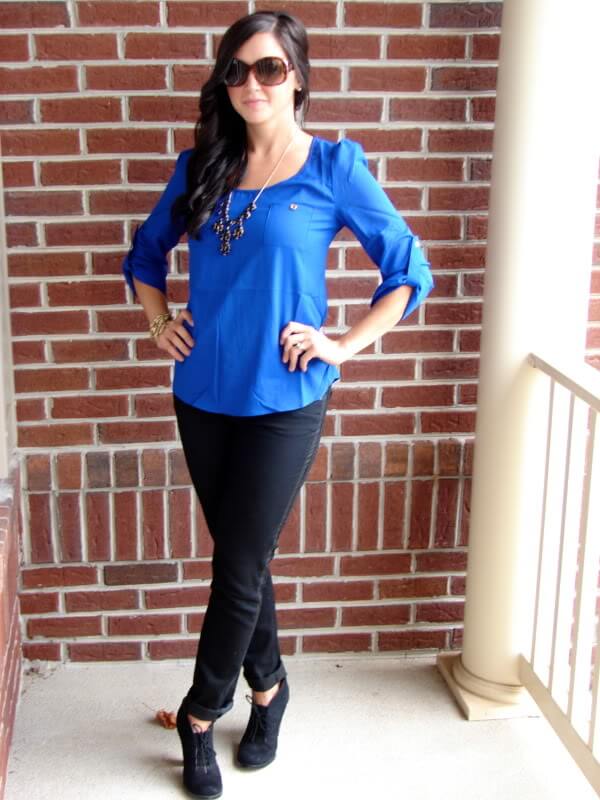 This top? Still trying to figure out how I lived without it before a week ago and how I can manage to wear it on a daily basis. I lurrrve. Its the Kentucky Priss Top from Kiki La'Rue, one of my newest sponsors! I want everything in the shop and you're going to as well.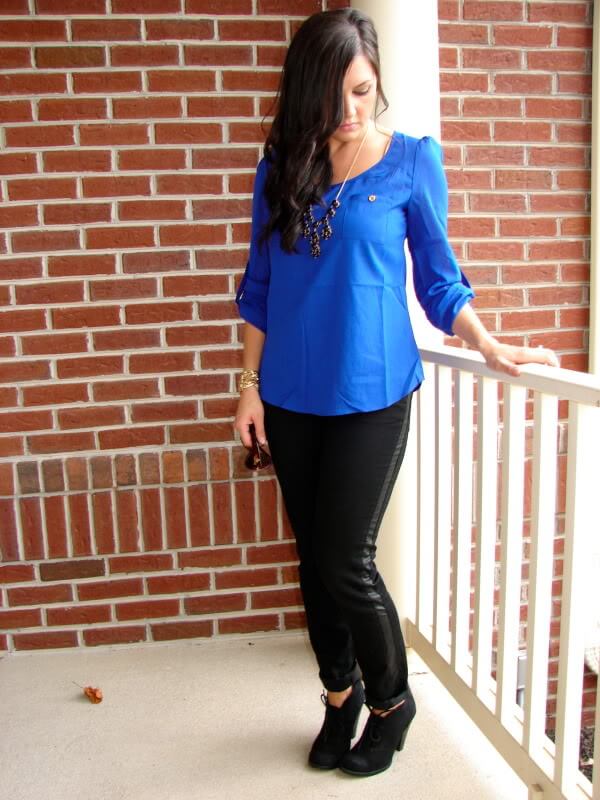 My favorite part, obviously, is the back. So different, but I can still wear my regular bra. (Totally essential, ya know)
Why only wear a necklace as a necklace when you can wear it as a triple layer bracelet?
Top: c/o Kiki La'Rue, Pants: Target, Necklace: GroopDealz, Bracelet: c/o Outfit Additions, Shoes: Target, Sunnies: Prada (gift)
You'll find everything you need at Kiki La'Rue for everyday right up to a big event. They even have a gameday collection that features styles and colors you'll want to be tailgating in. So spruce up your Monday and get your shop on!