I wanted a special dress to wear for our Anniversary dinner. I had the exact thing I wanted in my mind, but couldn't find it anywhere.
So I decided to make it.
This was the result.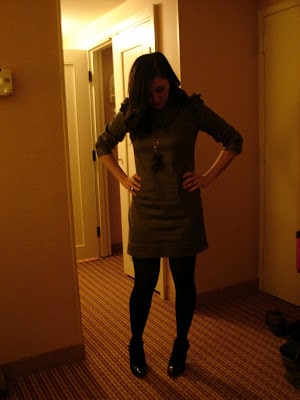 Loving shoulder decorations this season, so I stuck some on.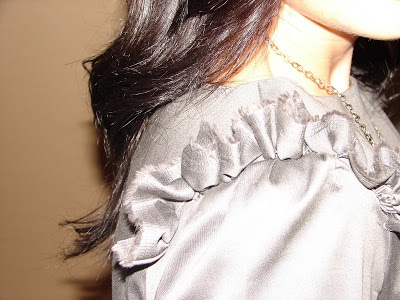 And the thing that was #1 in my mind was the long exposed zipper. That I ripped out and redid. Twice.
Then I covered it all up to go to dinner. Hehe. At least I know no one was wearing the same thing as I was.
Outfit Deets:
Booties: Charlotte Russe
Tights: Target
Jacket: Old Navy
Purse: Coach
Necklace: F21