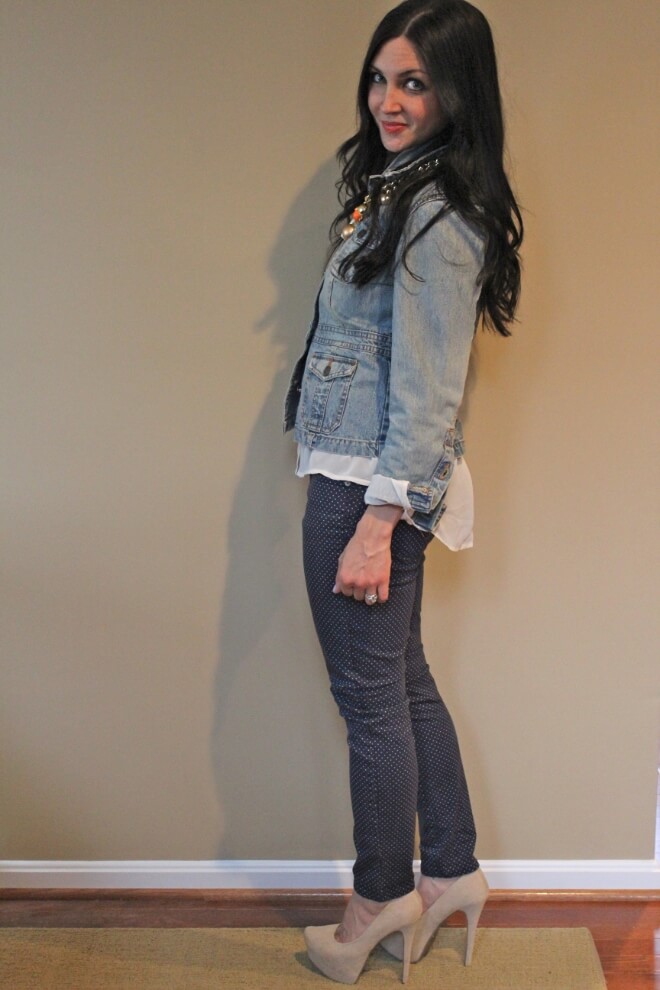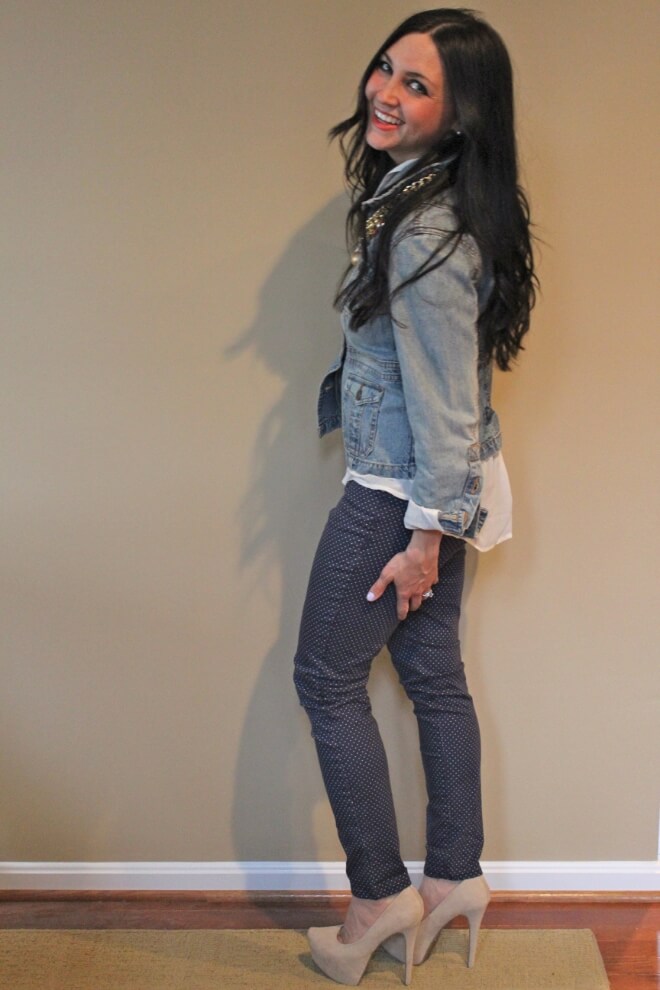 Does this outfit scream too loudly that I'm ready for spring?! I'm ready for color and fun and SUNSHINE! Which was obviously missing the day I took these pictures. I'm loving sheer for the spring, so I paired a high-low top with denim to keep it 35 degree appropriate.
I got the Law Bag and the Rouen Pumps in from JustFab and HAD to wear them. I am pretty much in love with the fact that these shoes make me 6″ taller. The world looks so much different from up here! The shoes have a tan and a black ankle strap that are detachable making them very versatile. The bag is GORG and I've carried it everywhere. I will be bringing both these beauties to Blissdom with me!
Have you ever used JustFab? Such an easy process. Take your style quiz. Get your personalized boutique, hand picked each month just for you. Go shopping! All items are are $39.95 with free shipping and free returns. Doesn't get much easier than that! It's free to join and no obligation to buy. Check them out and visit them on Facebook and Twitter to keep up on amazing new lines. You'll find JustFab pieces on a whole host of celebs, too. Everyone loves a deal!
I just may have an extra pair of these shoes in a size 7. Want them? Like Stilettos and Diapers on Facebook for a flash giveaway this week!
All photos courtesy of this guy: