Its the hubs 30th birthday today!
He is freaking out like woah, but I'm trying to keep him busy and help him hold it together.
Saturday we started the birthday weekend with a trip to a local winery. It is the closest one to the DC area and it was amazing. The in-laws and Billy's sis came over to keep Cooper while we snuck off alone. (What the frick am I going to do when they leave Wednesday?)
We tasted some Virginia wines we had never had in Napa, and had some delish sangria. Not to mention crab artichoke dip and Irish cheddar.
Ooh, I love food.
Apparently, with over 200 wineries, Virginia is the new Napa.
Who knew?
Hey, I took a self photog that both our heads are in. SCORE!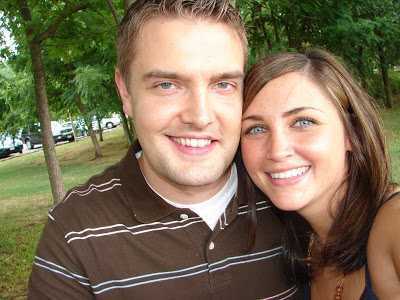 Today, we'll be grilling fillet and eating ice cream cake, all per hubs request. His present is an event that will take place in a couple weeks and I can't wait to tell him (and you!) what it is! Eek!

Happy Birthday, Billy! I LOVE YOU!