We had a gorgeous, 70 degree day yesterday. It was lovely. It's actually close to 60 out now, but not to fret, it will be 36 by afternoon. I'm so over this weather!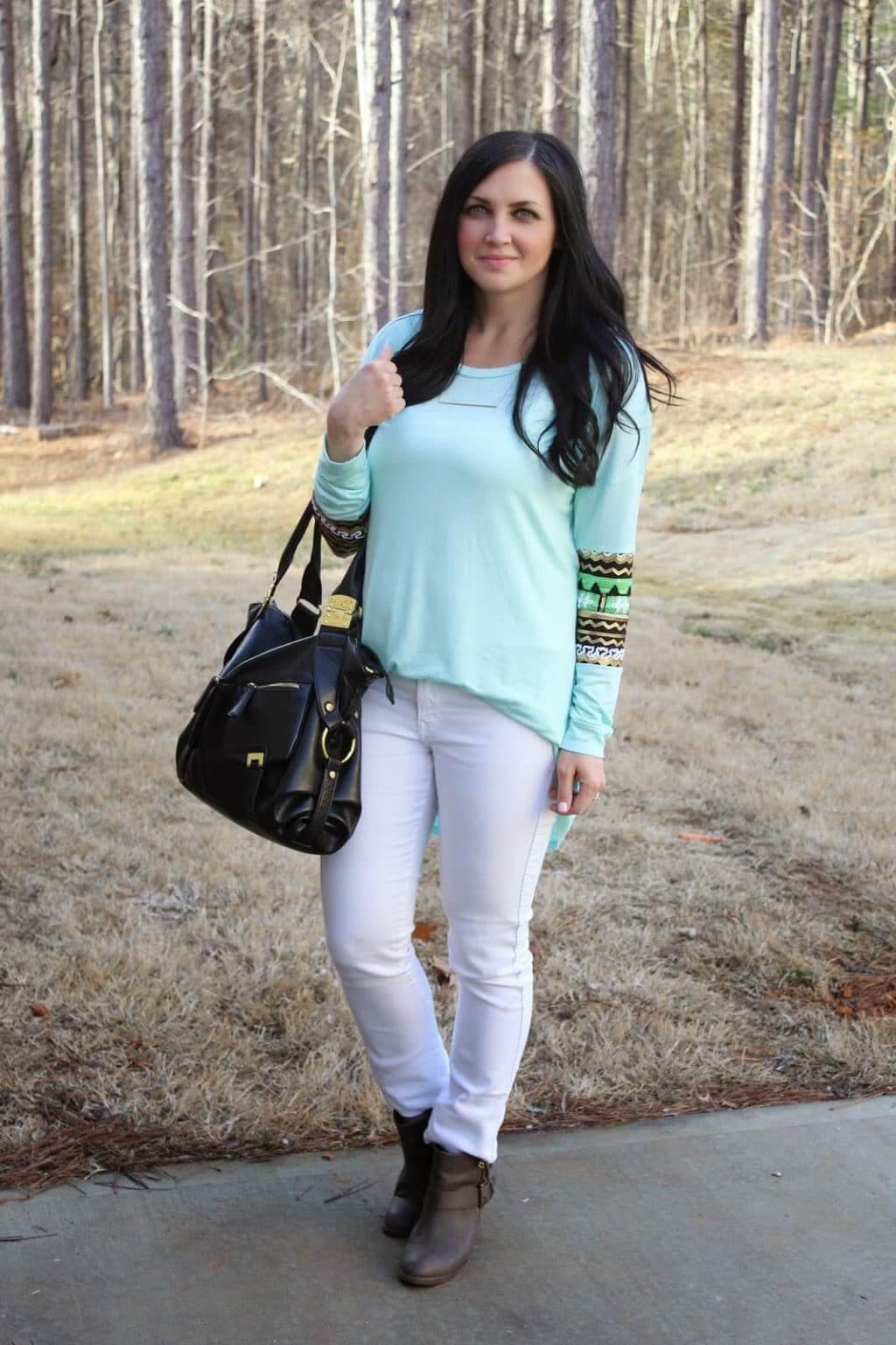 This top totally will be making a repeat appearance for St. Patricks Day! I mean, green, gold and sequins? Totally leprechaun pleasing. I'm really gravitating to all the flowy things in my closet right now. I am quickly running out of options, though, and will have to bite the bullet and shop soon. I know, poor me!
Just got another box in the mail from Rocksbox. This subscription is so much fun. They send you a box of jewelry, you wear it and send it back when you're ready. Basically you pay monthly to "borrow" jewelry. It's awesome because you always have something new! Through March 23rd, you can use my code MOLLYDEEXOXO for your first month free! Give it a shot and let me know what you think!
I'm off to the store to grab a few things before we head down to Georgia tomorrow. I can't wait to spend the weekend with my family!