Ahhhh, the party! It was a lot of work, but totally worth it. Cooper loved every minute and every detail. My awesome family came and helped with the prep and my sis-in-law took awesome pics that I'll get soon. Here are some of the in-between-the-craziness shots I got.
The adorbs cookies from Cakes by Jodi. She did a fab job on these and I was sooo impressed with her fast delivery when I forgot to tell her we changed party date!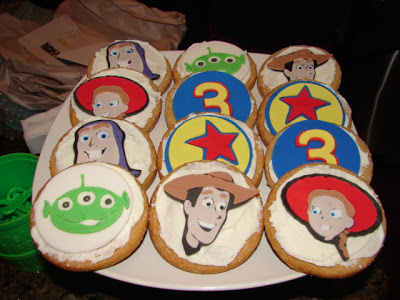 This was the start of the cake. My sister made it right down to the homemade fondant!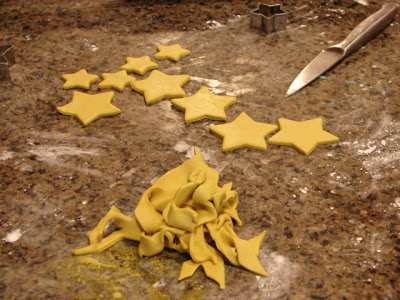 Showing Cooper the cake for the first time.
Mr. Potato Head and Hamm cake pops that kept me up until midnight the night before the party!
Coop wearing his "3" shirt that I made for him and getting ready to open presents.
Pizza Planet pizza. (This was a messy post-party pic)
Blowing out his candles. I'm was so proud right here. Hehe.
Inside of the cake, which was very sad to cut!
Anyone want some leftover gummy army men?