Life has been insanely busy lately. There may be a decrease in post around these parts as I try to cling onto my sanity. Lots of baseball, lots of travel, lots of cleaning. Those are probably in the appropriate order since it's more what I should be cleaning, not what I actually have been. I feel like I'm on the search for balance every day of my life and it's no where to be found. Elusive sucker.


In all my search for spare time, I haven't dressed up much. Or showered for that matter. My precious niece Avery, on the other hand, is always fabulous. She rocks this new look from FabKids. I mean, this face was made to show off!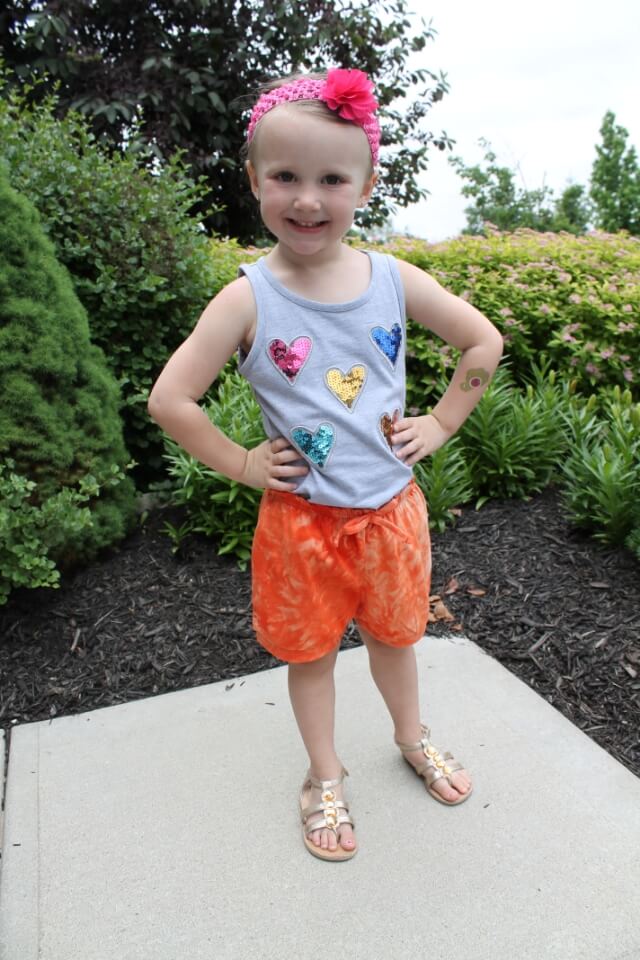 She's wearing this Sparkle Hearts outfit from FabKids. Their clothes come together in outfits, so you have nice matching sets, without the hassle! This outfit came with the shorts, tank and headband. Still can't wait to see what they come up with for the little men in my life!