You still have time to make these adorable treats for Easter!
I am completely in love with Bakerella's cake pops. Go check her out and get inspired!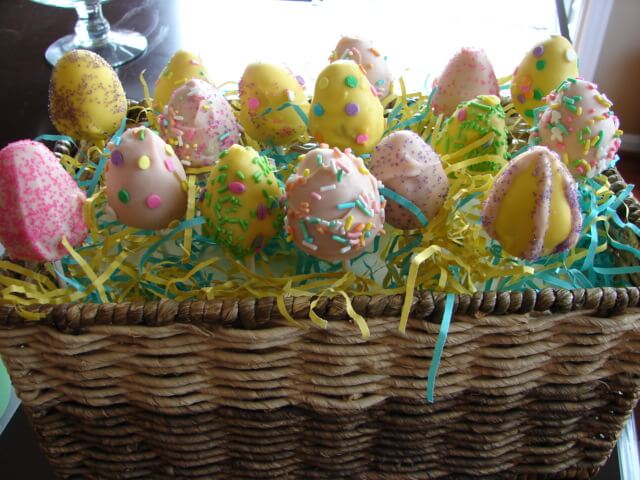 They are actually pretty easy. Bake 1 box of cake in a 9×13.

(I went with funfetti, because seriously, how cute is it?)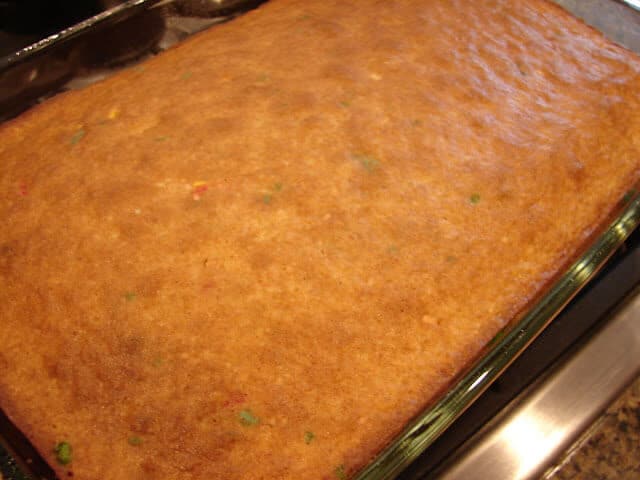 When it cools, crumble it up in a big bowl.
Mix in almost 1 container of frosting.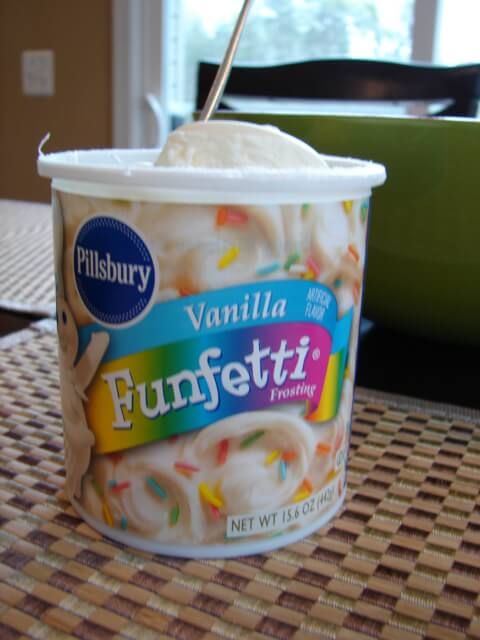 Then it will be nice and gooey.
Shape into eggs and chill, chill, chill.
I used the little candy melts in different colors from Michaels. I melted them in the micro in a tall glass and dipped the eggs on a stick in. (Tip: only take a few out of the fridge at a time. When they soften, they tend to slide down the stick.) The quickly put on your sprinkles because it dries fast! Push the sticks into Styrofoam to let them cool completely and refrigerate until set.
If they don't get eaten before they cool…
And your house is full of springy goodness!
These suckers are seriously good. I served them at our neighborhood Easter egg hunt and they were a huge hit!