Happy Weekend! I've had these fab Amazon pieces for a few days, but I had to get my room cleaned up to take the pictures! After all our travel, the suitcases and laundry were out of control! This is my favorite Amazon fashion haul to date, with a variety of pieces. I love finding pieces that are versatile, affordable and easy to wear. I hope you love these as much as I do!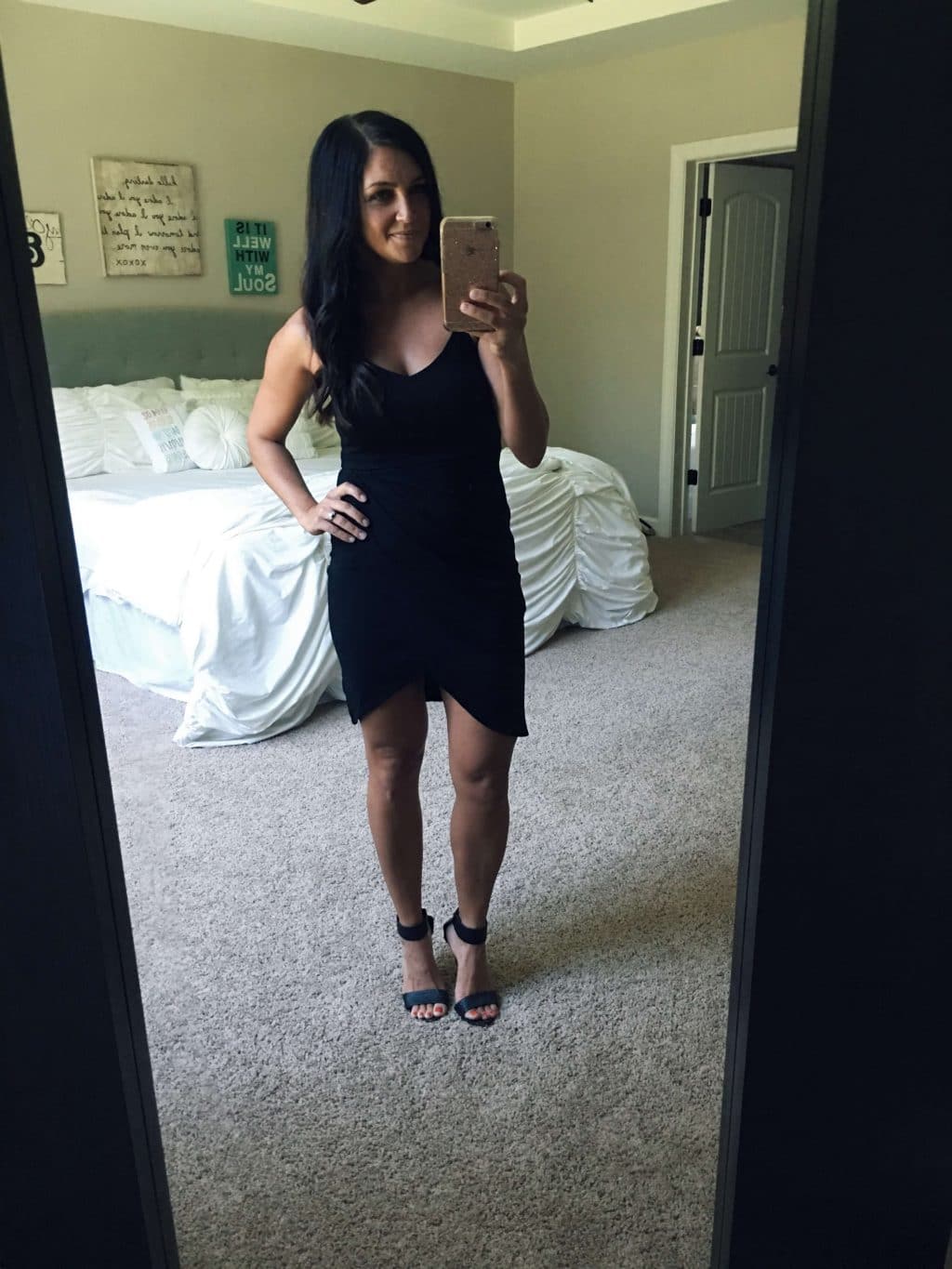 Y'all, this dress! I got it because I have a work trip with The Hubs next month and I knew I would need something a little dressier. This dress is bodycon like, but has fantastic ruching across the front, making it super flattering. It's so comfortable, and fits true to size, but if you don't want it as fitted, you can size up. It comes in 5 colors and is priced right!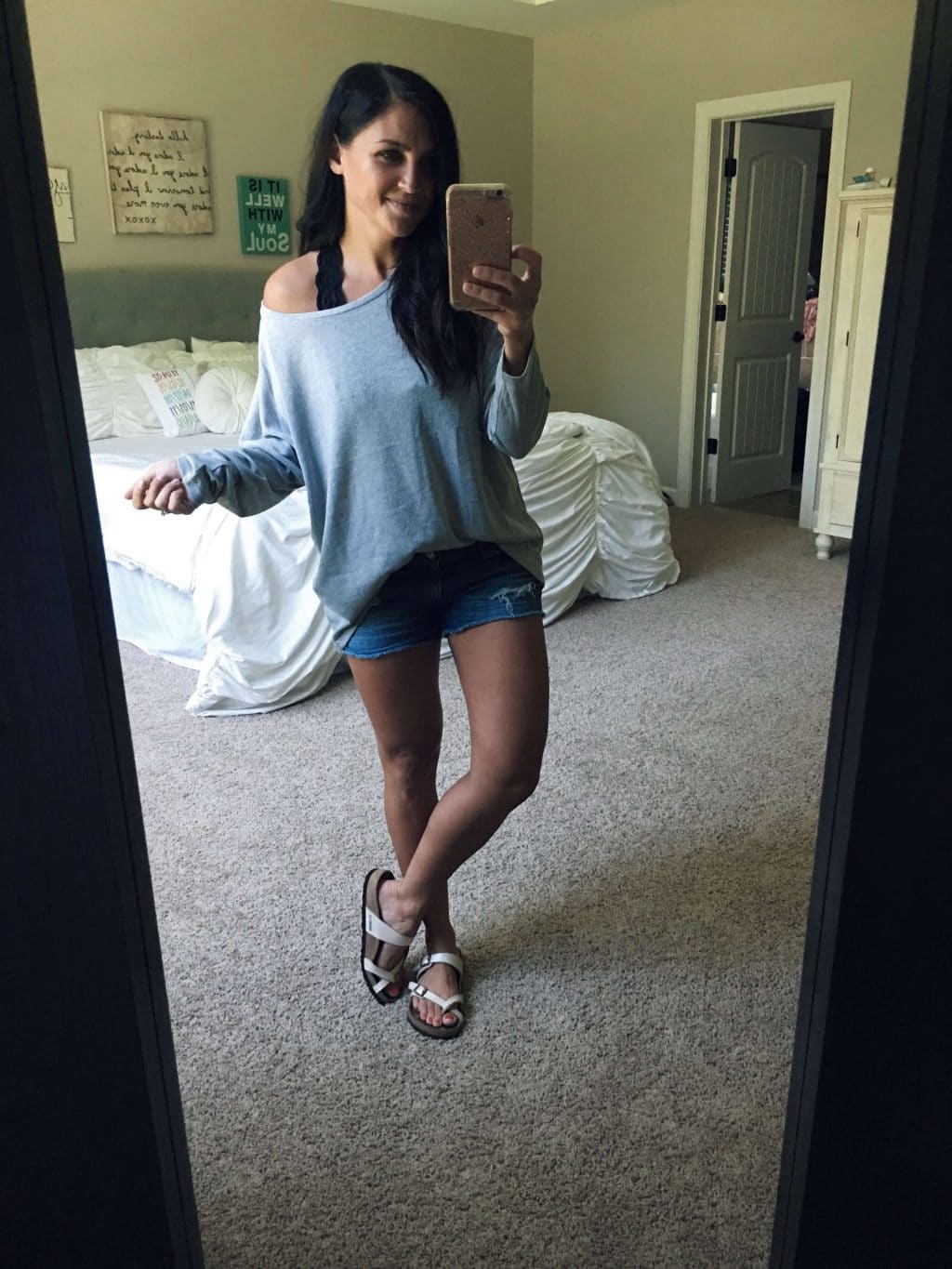 As the weather gets cooler, I love throwing on light layers. It gets cooler here at night, but is still warm during the day for quite a while. I knew I would get good use out of this oversized pullover! It comes in like 20 colors and is a great fall transition piece. I would wear it like this with denim cutoffs, sandals and a bralette, or below with the same bralette, leggings and sneakers. I wanted a black bralette and this one fits great. It comes in several colors and is more supportive than other bralettes I have.
THIS TOP. It literally feels like butter. This is from an Amazon exclusive line that I'm in love with. Lot's of comfortable pieces and basics, very high quality (from the things I've tried) and affordable! This top is very versatile, long enough for leggings and sneakers, or able to dress up a bit with distressed denim and a mule.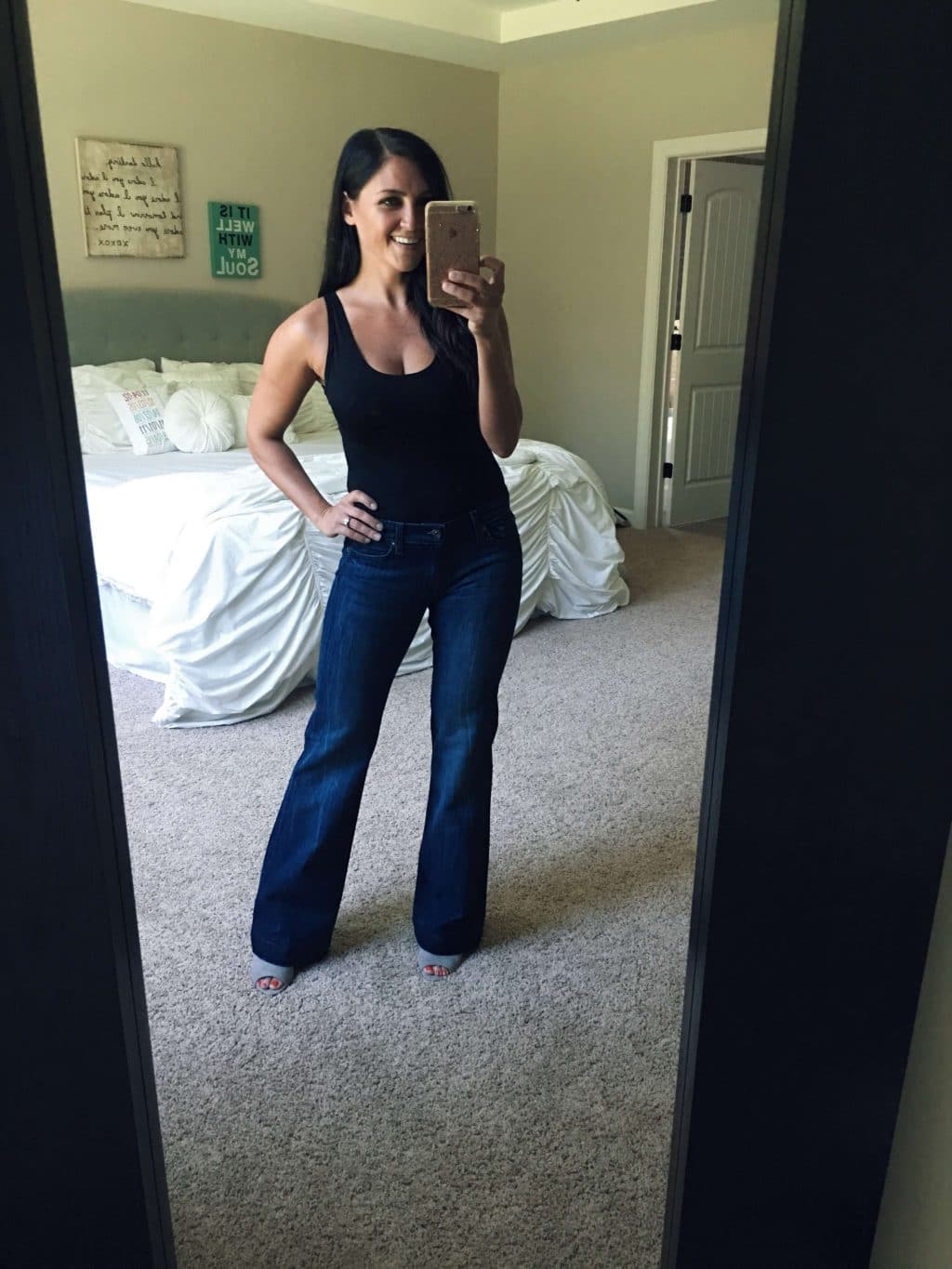 Taking it back old school for a couple items! I'm obsessed with this bodysuit that comes in several colors. When it comes to fall layers, bodysuits are the best. No bunching, smooth lines and super comfortable. Don't worry, this one has snaps so it's still easy to go to the bathroom! I love layering them with a cardigan like below or a blazer for the fall.
PS. If you've shopped for denim lately, you've probably seen flares are BACK! I love this pair that fits like a glove and is great quality denim. They fit true to size, although I had to have mine hemmed even for wearing with these mules.
Yep, I went here. This fanny pack is adorable and perfect with this bodysuit and flare denim combo! It has Channel like feels with the quilted pattern, a hanging tassel and is also convertible as a crossbody bag. It comes in 6 colors and this one is beige. It's a great price point to add something different to your wardrobe.
I'm one who orders things from Amazon Prime all the time. It's just so easy, especially as a busy mom! Here are some other things I've gotten lately that are amazing!
Stainless Steel Straws – These are a great replacement for plastic and you can just throw them in the dishwasher with your glass!
Travel Organizer – We learned the hard way that traveling without your million chargers organized is a no bueno. This is perfect for the whole families electronics!
Toiletry Bag – We got these for the boys after our trips, too. Their little plastic kits weren't cutting it! They're great for travel, then have a smaller, detachable compartment that's great for just a toothbrush for a sleepover.
Silicone Muffin Cups – I use these to pack fruit, veggies or smaller items in their lunch boxes. A few of them in a container helps keep everything separate so nicely!
Water Bottle – These are cool and crushable water bottles that we got the boys for school this year. They're blowing through water, so I wanted something bigger, but lightweight. These are perfect!
Tangle Teezer Hair Brush – This sucker is my bff. I always bring it on the boat because it's so good at taming boat hair! I bought one for my niece after the beach, because she has curly hair that is hard to control. She loves hers and keeps texting me about it!
If you ever want to see all my Amazon faves, check out my storefront, where I add all my best purchases!
Hope you have a wonderful weekend!