Who's already racked up some of parties on their calendar this year?! I absolutely love dressing up and heading out to celebrate, and the holidays are the perfect time for that. Thing is, most of the "parties" we go to these days, are in the comfort of our home, or other peoples. There are kids everywhere and there is no lack of noise. It's still a ton of fun, it just requires a little bit different clothing.


This year, it's all about a fun festive piece, with some casual pieces, to create a look that's holiday and baby chasing ready.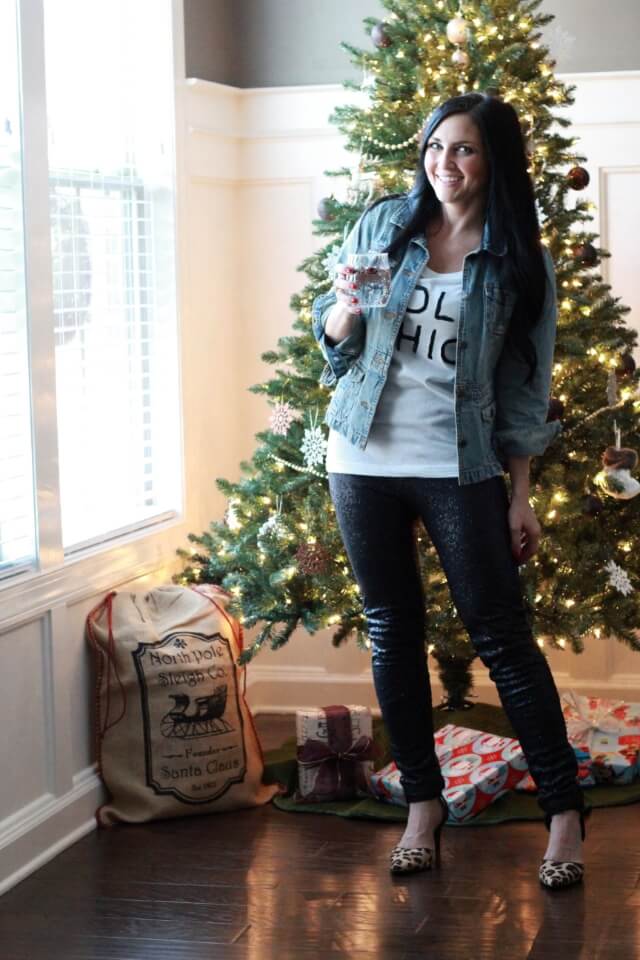 I will be wearing these leggings again for New Years! They're so comfy, but the all over sequins makes them fun! (You can still get them in time for the countdown if you order soon.) Everyone can use a good pair of leopard pumps. These fab ones are on sale for $19.99 and Rack Room has a BOGO 50% off sale going on now! If your hubby is still asking you what you want for Christmas, I'd send him to your local Rack Room Shoes asap!