I bought this summer striped romper a couple weeks ago in the middle of my crazy search for the perfect white shorts. I've been itching to wear it, but the weather wasn't having it! As soon as the sun came out, it was my first pick. I love this romper because it's longer than most I have, is lined and has clasp in the front to hold it together.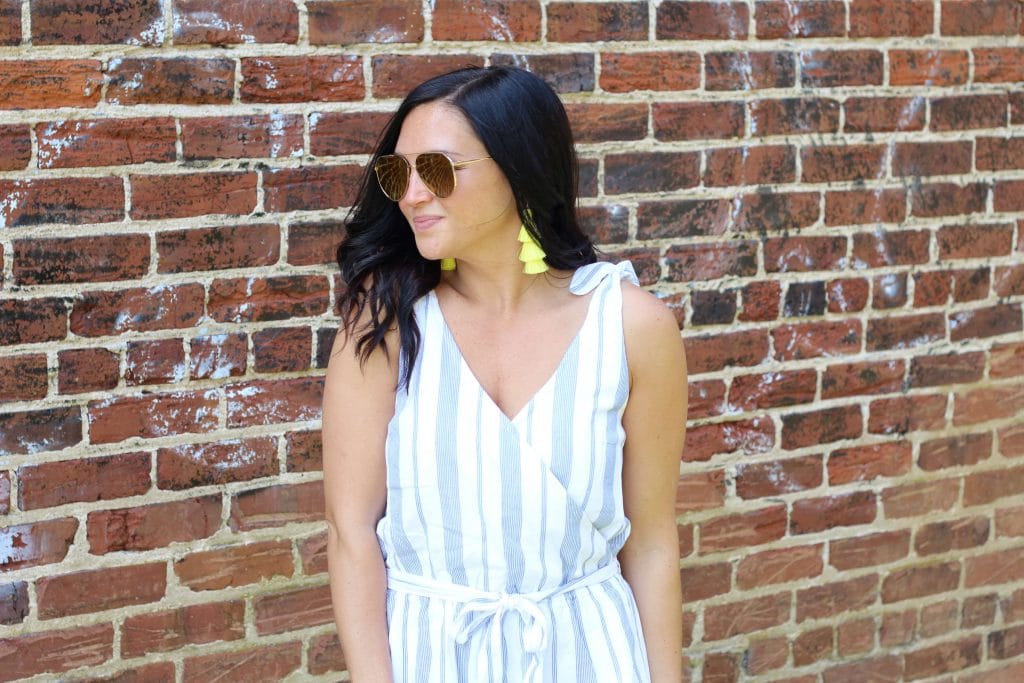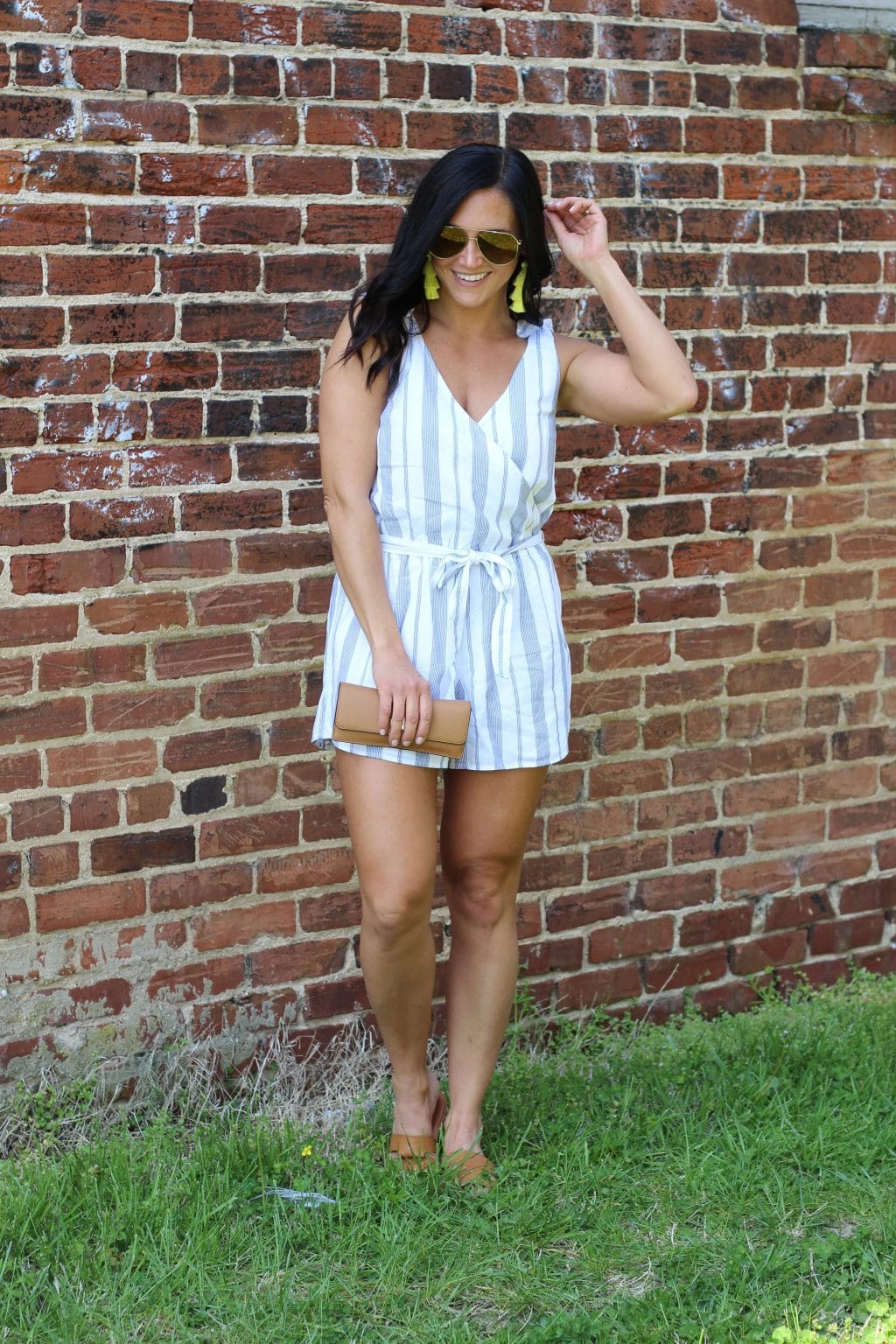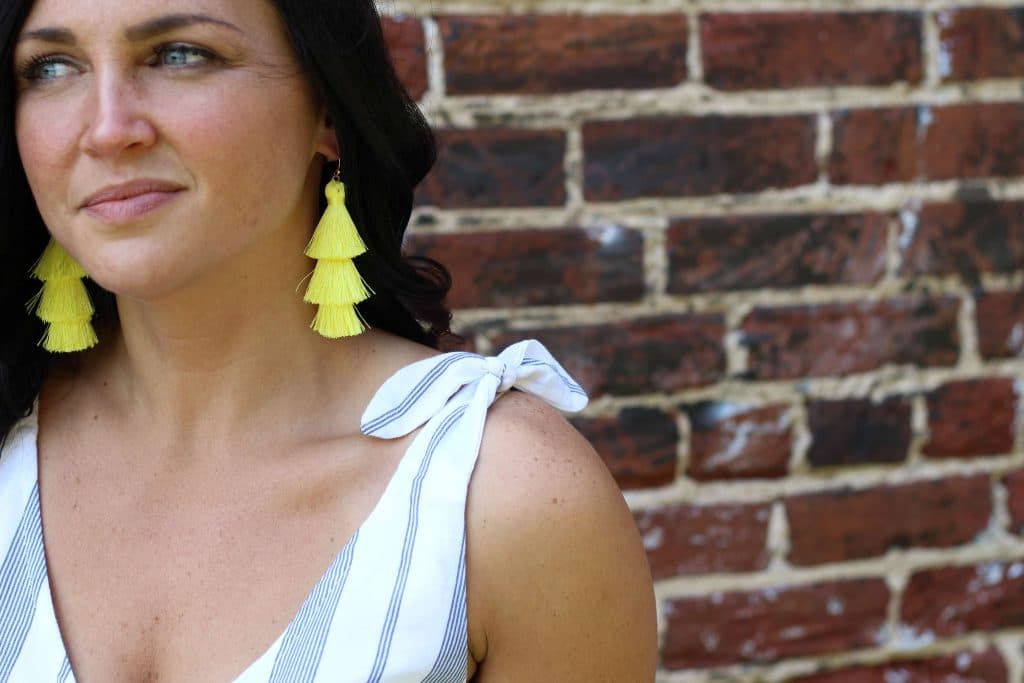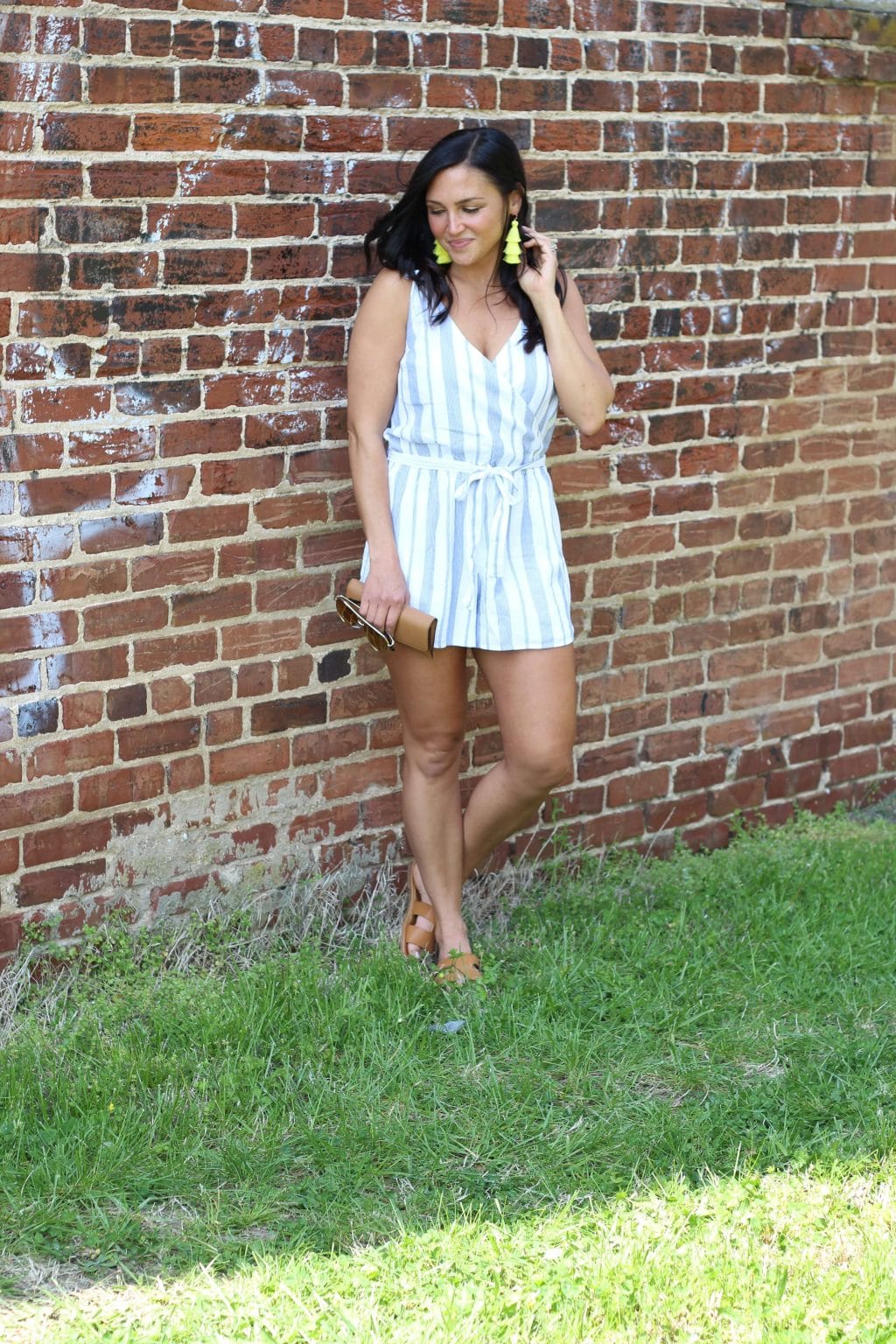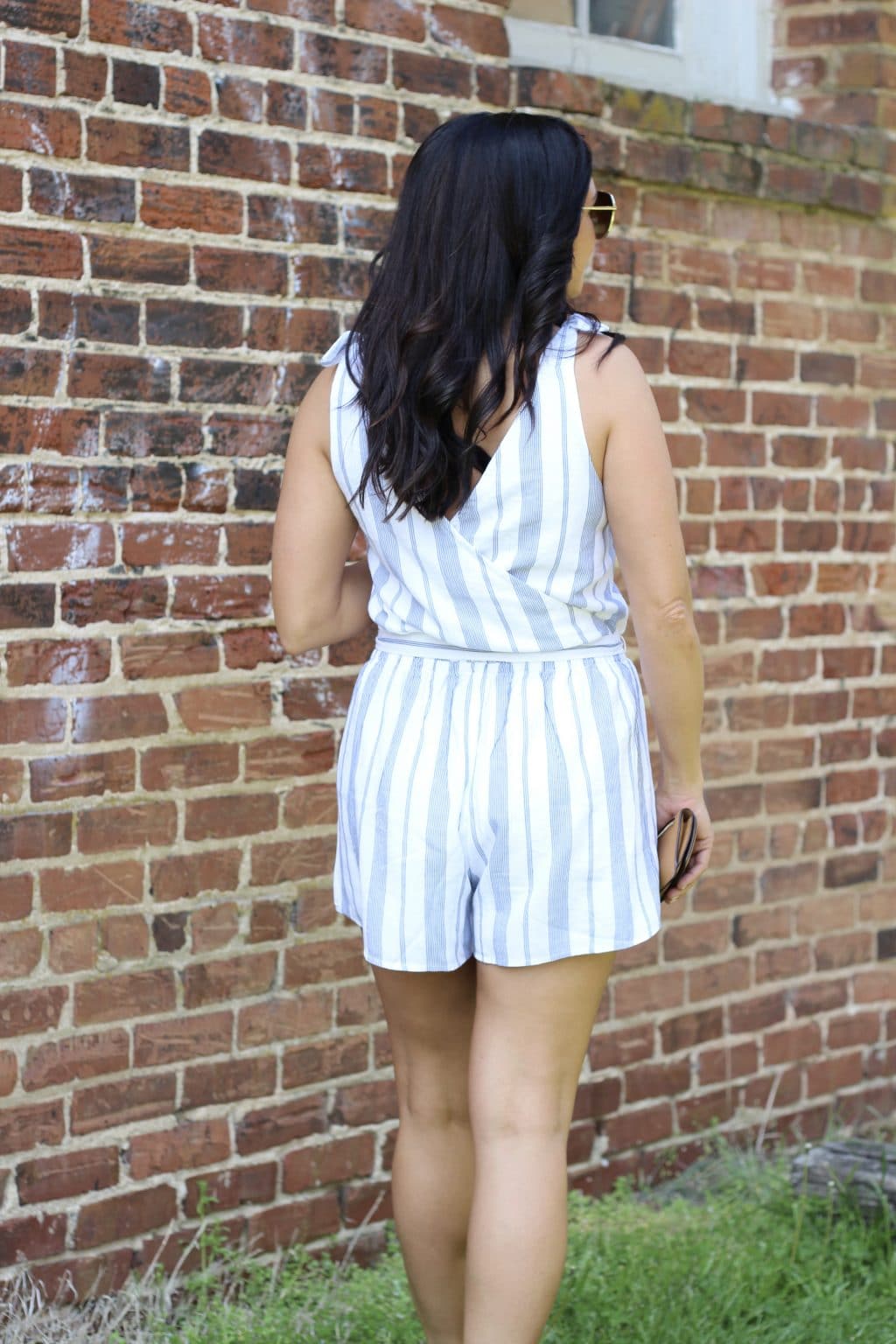 Striped Romper | Yellow Tassel Earrings | Sunglasses (use STILETTODIAPERS for 25% off) | Sandals
I'm trying my hand at earring wearing. This bright yellow pair is out of my comfort zone, but I'm getting used to them! I have so many cute pairs now from this line that will be perfect for summer! Lastly, these slide sandals are a steal if you're looking for a good dupe pair for this summer. They run true to size and are super comfy!
I hope you're having a great Wednesday. This week is flying over here with a full schedule and trying to keep up with 3 wild little ones!