In 5 weeks that is!
Because then, the house won't look much like this anymore.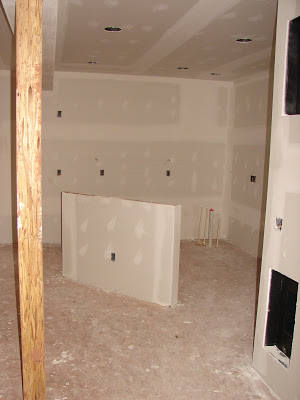 These cabinets will be in,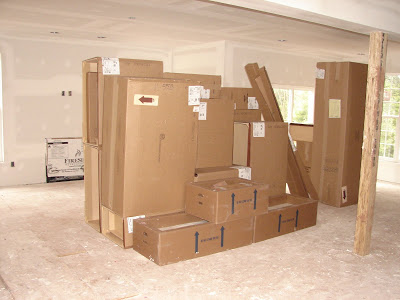 It will look just like I like it,
And I'll be calling it home.

Thank the good Lord!
In other news, the hubs has to go out of town for the week, so Coop and I are headed down to Georgia today. We're going to do a little 2nd birthday celebrating and lots of sipping coffee on the back porch. I am so excited to have some family time, and my first night not in a hotel in 7 weeks!
I can't believe I'm close enough to drive to my parents house now!