Y'all better believe I'm somewhere right now, Starbucks in hand, trampling someone for the last pair of $5 leopard jeggings. I love Black Friday. I don't miss one. Like ever. And even though I practically bought Kohl's out since their online sales started Wednesday, there's still stuff to buy. I'm almost done with my Christmas shopping!
Here's what I wore to a work meeting this week and I just might have this adorbs fur vest over my shopping outfit now! Yet another Hazel and Olive piece that I'm obsessed with!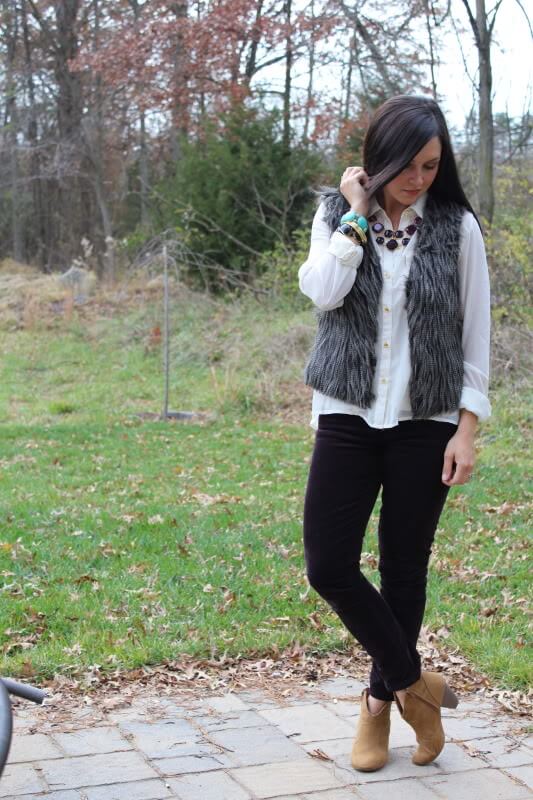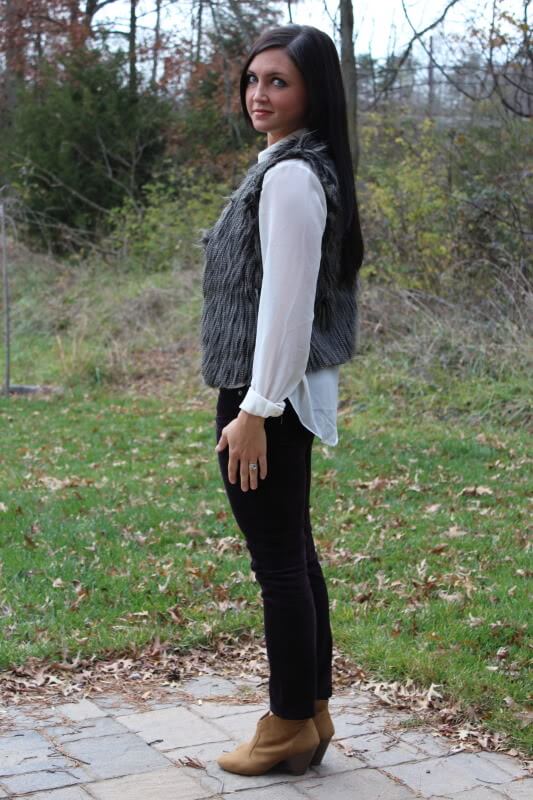 I'm in love with all the jewelry coming to my shop soon!
These Kohl's booties are this season's faves. Check back Monday for a Kohl's giveaway so you can treat yourself to some for Christmas!

Wait, everyone doesn't buy themselves Christmas gifts?
Vest: c/o Hazel and Olive, Corduroy skinnies: J. Crew

(via Instagram shop my closet)

, Shirt: Ali & Kris

(

via Instagram shop my closet),

Booties: Kohls, Jewelry: Molly Suzanne