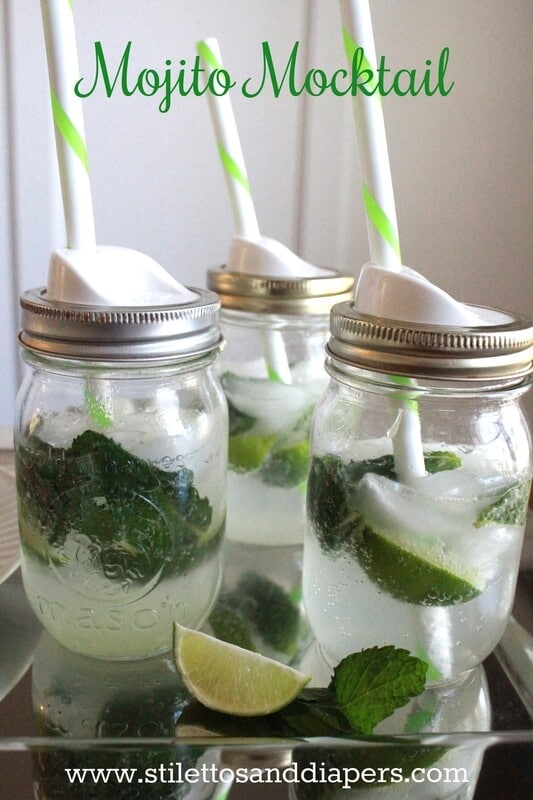 One of the things I'm missing during this pregnancy, is a fruity summer cocktail. I can do without the wine or beer, but when it starts getting warm, I really love sitting on the deck with the hubs and sitting something yummy.
A lot of random ingredients and multiple attempts have made for some tasty mocktails, but this easy one is my favorite so far.
Ingredients (per drink):
3 slices fresh lime
5 mint leaves
2 tsp simple syrup
plain seltzer or club soda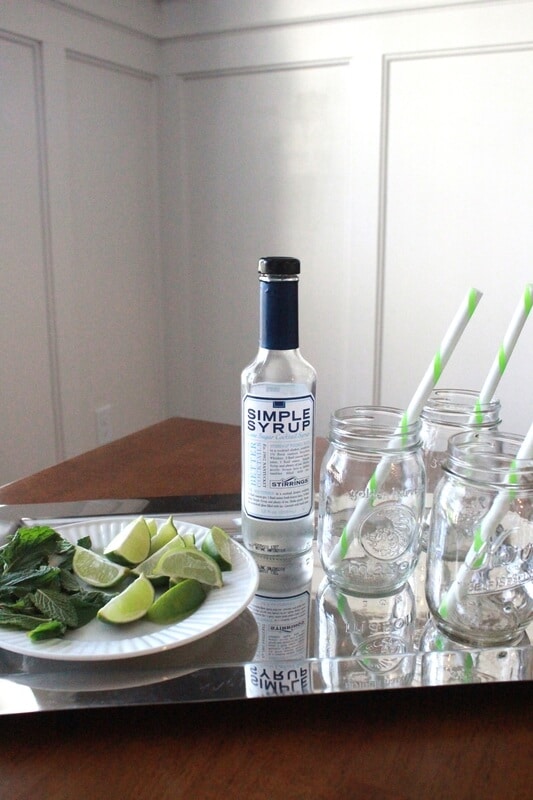 In your glass, put mint, lime and simple syrup. Muddle together, making sure to crush the mint leaves for all that flavor!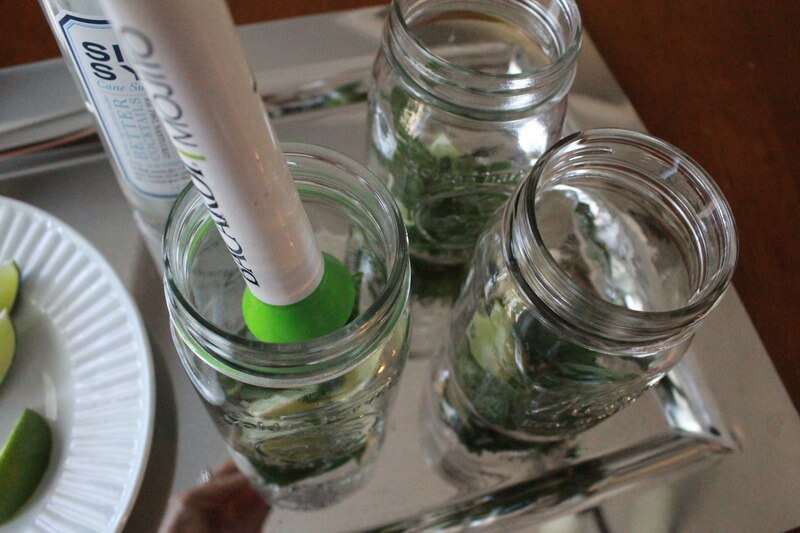 Add ice and fill with seltzer.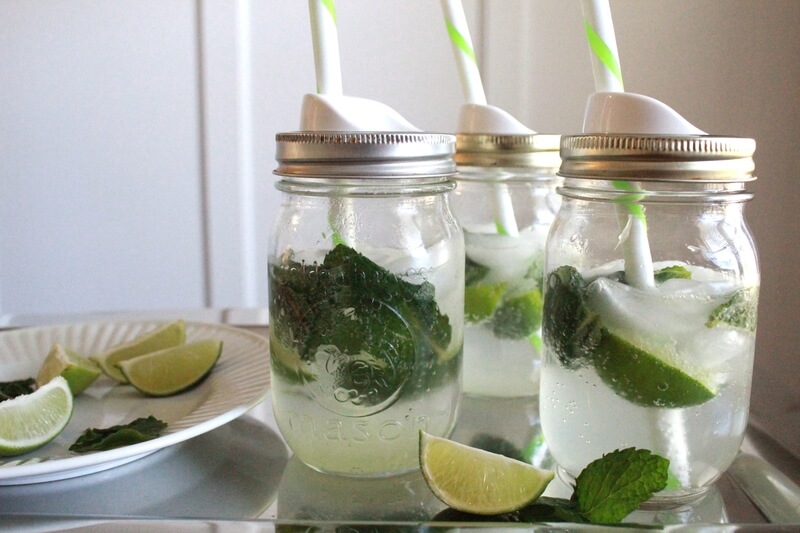 Gently stir and enjoy! They really are that easy!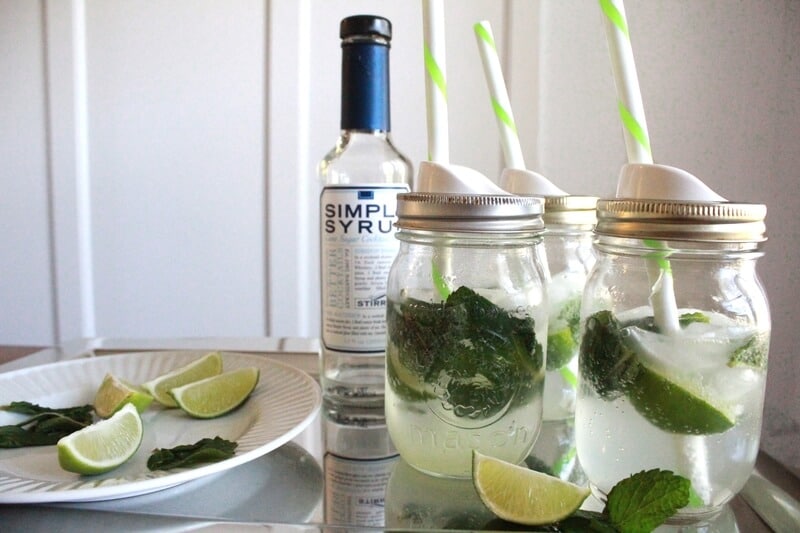 I just got these cute mason jar lid and straws that I used for these mojitos, and they make summer drinks even more fun! I am a southern gal who loves to use those mason jars, though. Here are some more cute cups for summer sips!