Hubs sweet Grandma passed away on Sunday, so we came up to NY for the funeral and to be with his family.
Christmas 2009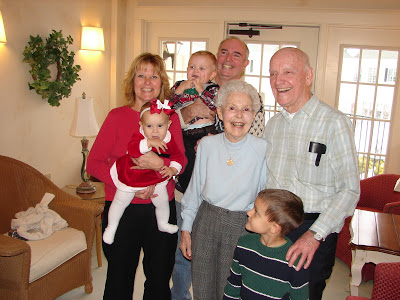 We went yesterday afternoon to have some fun together, and what is better in upstate NY than apple picking? I'm soooo in the mood for fall now!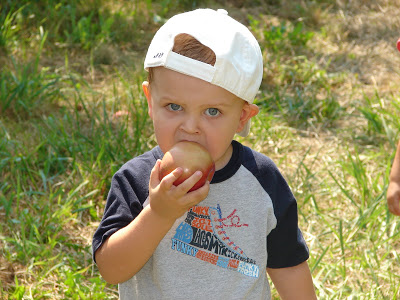 This is Cooper's cousin, Gianna, and he was so sweet and gentle with her.
Baby girl NOW please!!