Have you ever wished you could get your groceries delivered to your door? Well, look what showed up on my porch the past couple of weeks!
The Produce Box is a North Carolina based company that directly delivers fresh, local produce to you! You choose the type of box you'd like off of the weekly menu and voila!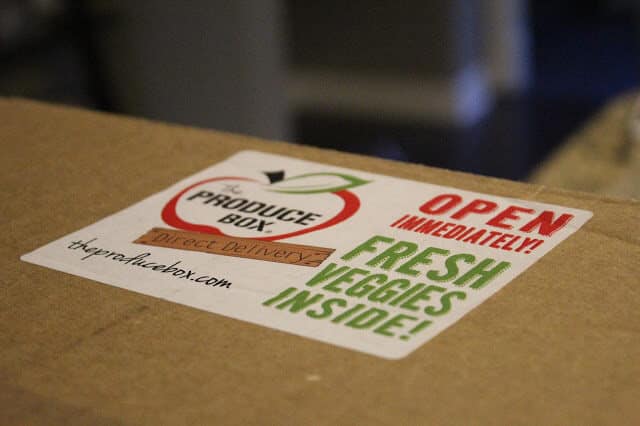 My first box was full of great organics; blueberries, cucumbers, tomatoes, red potatoes, basil and hydroponic butter lettuce.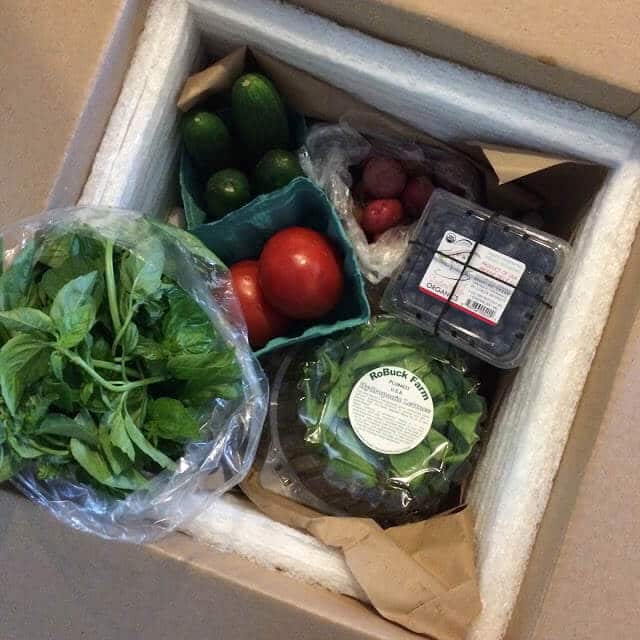 My second box, I chose simply for the corn! We all love corn and I was up for seeing what North Carolina had to offer. I also loved the butter lettuce so much the week before, that I was excited to get it again.

Dinner one night last week was the yummy corn and some of the blueberries on a spinach salad. Another nice feature of The Produce Box, is that they send you a card with a few recipes that you can use your produce on.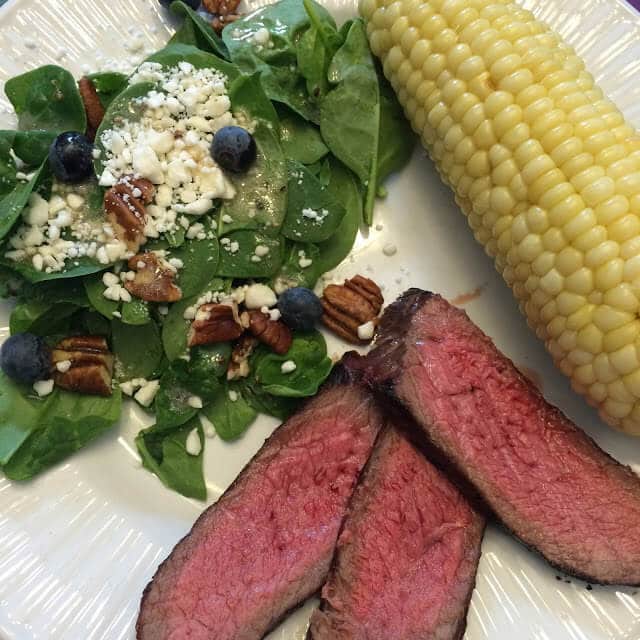 The absolute best part about The Produce Box, is their support of local farmers. I would much rather support them, than go through a big box store, where produce comes from who knows where and sits for who knows how long. Originally just in Raleigh, you can now get a box of produce in the Charlotte area and they're growing! Check out the variety of boxes and use code STILETTOS to get $5 off. You can chose to have the same recurring box, hand pick weekly, or skip the week. They're very flexible. Let me know if you try them out!



I received a subscription in exchange for my review. All opinions are my own.