Thank you, Walmart, for sponsoring this post. All thoughts and opinions are my own. 
Meal planning is an area I'm very passionate about! It's probably the most important thing I do to stay on track with my health, budget and time. It helps us stick to cooking at home instead of going out and eliminates so much stress around what to cook each night. I've been meal planning for as long as I can remember and love sharing my plans with you. However, instead of always passing on my plans, I want to share with you how I've gotten our meal plans down to a science. I also want to share with you how I've been incorporating our Walmart+ membership into our planning. Free delivery from my store ($35 minimum, restrictions apply) means I still receive the same everyday low prices I expect from Walmart, while saving time and sticking to my list
Meal planning can actually be fun and there's such a sense of accomplishment that comes along with sticking to your plan. I want you to enjoy making your own meal plans, just like I do, so here are 5 tips to get you started!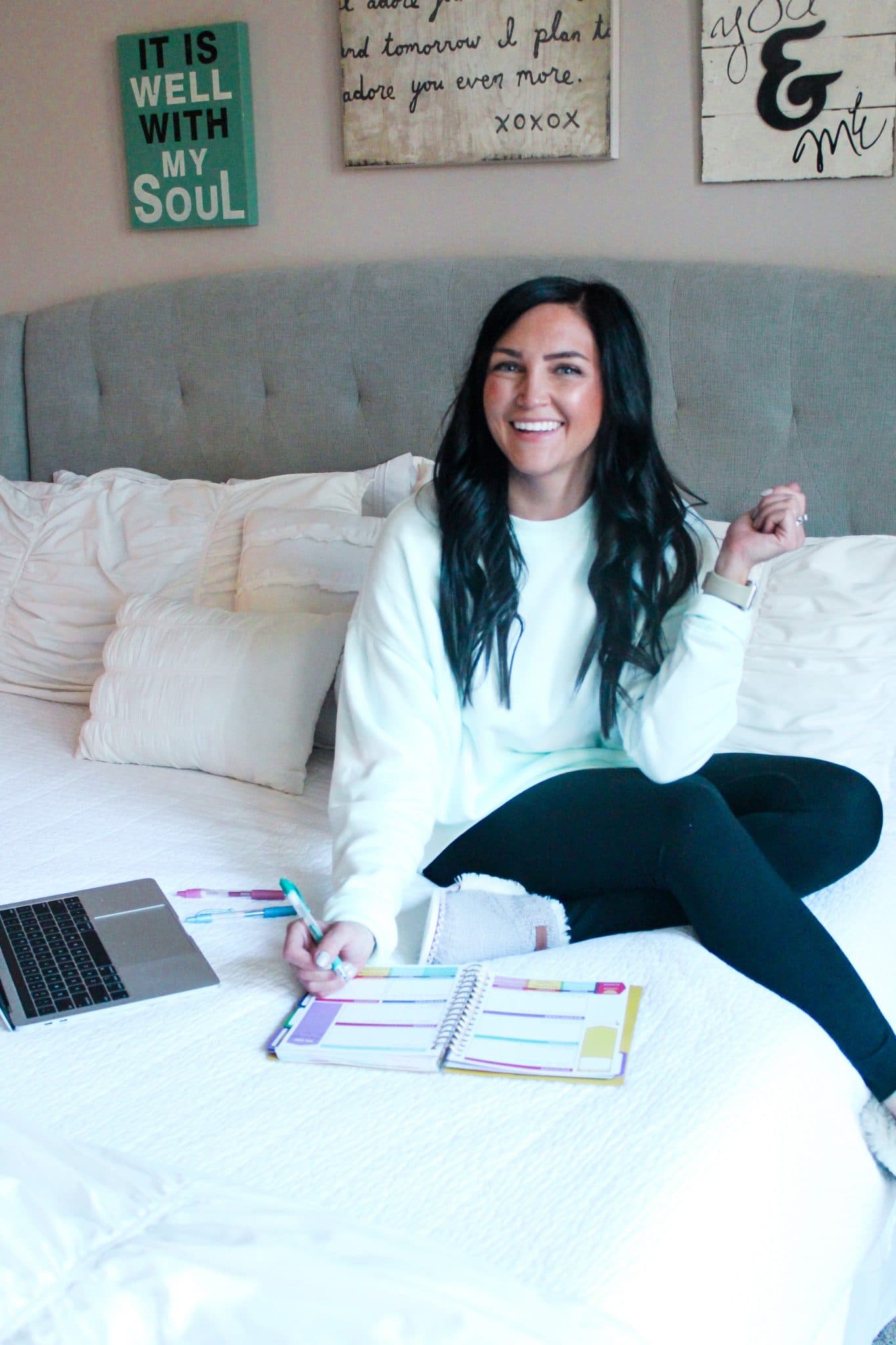 5 Tips to Master Meal Planning
Make a Master List
When I first started meal planning, I created a master list of our meals. There are categories for each: chicken, beef, seafood and meatless. I got the whole family together and everyone told me the meals they could think of in each category. As we make new meals that we like, they get added to the list. I grab this before I make my meal plan for ideas, so we make sure to have plenty of variety.
Include Your Family
This is key, especially if you have kids! I want as few complaints as possible about the menu, so everyone gets input. It's actually really helpful to have suggestions and I often get my boys to help me cook the meals they picked. When it comes to new meals, searching for new recipes online is totally a family activity.
Get it Organized
I got this planner in my latest Walmart+ order that has weekly pages with a meal plan section on the bottom. It helps me stay organized as well as being able to see what I have planned for the day as I assign a meal to it. I use these color pens with each family member having a different color. A quick glance lets me know who has an activity in the day. It's also nice to have all the past meal plans together, so I can look back for inspiration, or to see how old a leftover is!
Plan For Simple and Fun
This is relatively new to me, but it has been working oh so well! We decided to plan a very easy meal each week (like sandwiches or the tortilla trend!) as well as a fun meal, like homemade pizza night. It has cut down on my time in the kitchen and has gotten the whole family more involved in the cooking process.
Stick to The Plan
Sticking to the plan in most areas of life is generally the hard part. Hello eating healthy and exercising! But not with meal planning. It's actually a huge relief for me every day when I don't have to come up with a dinner idea! Ordering groceries and our essentials for the week with our Walmart+ membership makes it even easier. I can place our order while at home with my family, pick a convenient delivery window and get free delivery from my store. I have one that likes to be my helper in putting groceries away while his big brothers work on their virtual school. Or maybe he just likes to search for the items he added to the list!
Another area Walmart+ is very helpful in my planning, is eliminating unnecessary purchases. I know everything we need for the week and I don't buy a bunch of stuff we don't need. Some of our must haves every week are chickpea pasta, flavored seltzer, and plenty of produce. It doesn't take long to see that sticking to our list, coupled with the meal planning, can make a huge difference on our savings budget. The membership itself is absolutely worth it to me!
Here are the Walmart+ membership details:
Cost: $98/yearly or $12.95/month.
Free delivery from your store on orders over $35. (restrictions apply) 
Walmart+ free shipping, no order minimum (excludes freight & Marketplace items)
The mobile scan & go benefit allows people like me who actually like going into the store when I can, the ability to scan items as you put them in your cart. You simply finish your payment (with no contact!) on the way out. I did this at Christmastime and it was AMAZING!
Save 5¢ per gallon with member prices on fuel at Walmart, Sam's Club and Murphy gas stations.