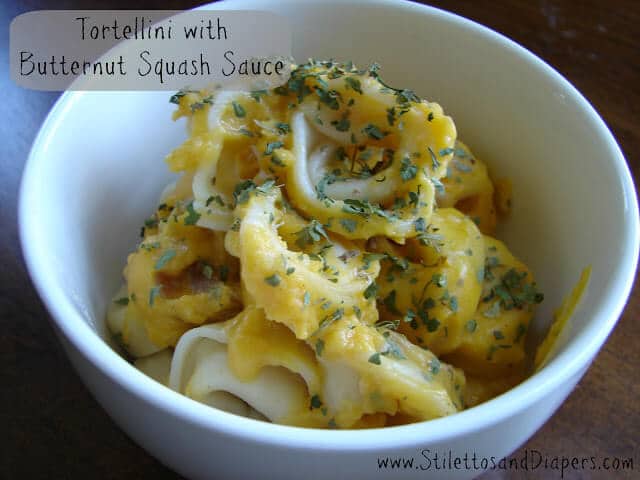 I made this dish yesterday for a lunch date. It was delicious, easy and so totally a perfect fall food. Even more perfect, is using cleaned and cut butternut squash. These things are worth every penny of that extra $1 per pound.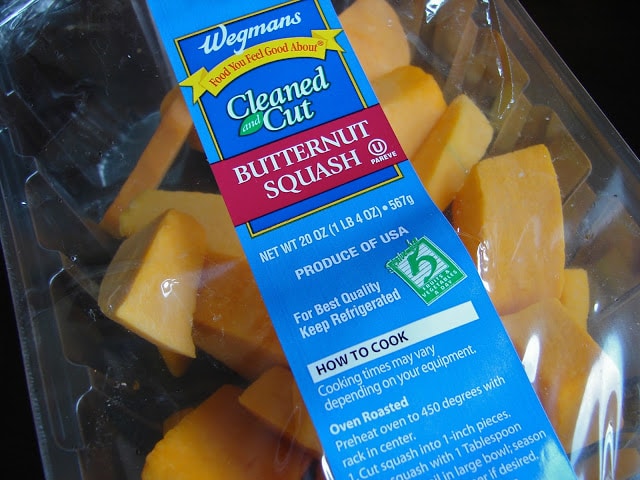 Ingredients:


1 package frozen tortellini (4 servings)
2 cups cooked butternut squash (about 1/2 lb)
1 small purple onion
1/2 cup water
1/4 cup parmesan cheese
1/8 tsp nutmeg
2 tsp salt
2 Tbsp plain greek yogurt
Parsley for garnish


Boil butternut squash until very soft (20-25 min). While boiling, slice onion and sautee until browned. Drain squash and place in blender with half the cooked onion. Add water, parmesan cheese, salt and nutmeg. Blend until smooth.
Pour into squash pot. Stir in greek yogurt and reserved onion. Add water to reach desired consistency as needed and heat through.


Pour over cooked tortellini (or other pasta of choice) and sprinkle with parsley.


Eat up!


Warning: Technically makes 4 servings. But I could eat it all by myself.