The hours of work decorating, cleaning and cooking for this party was all worth it for this guy!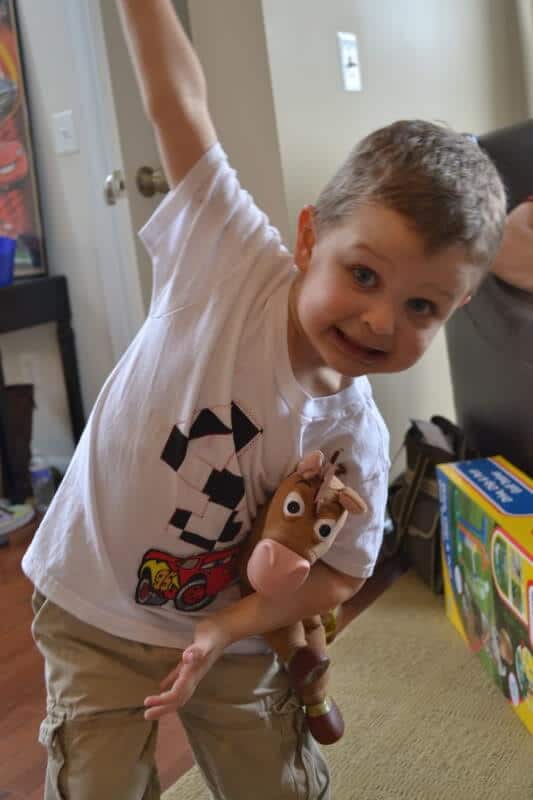 He's been talking about a Car's party for months so I had time to prep for an all-things-Cars extravaganza.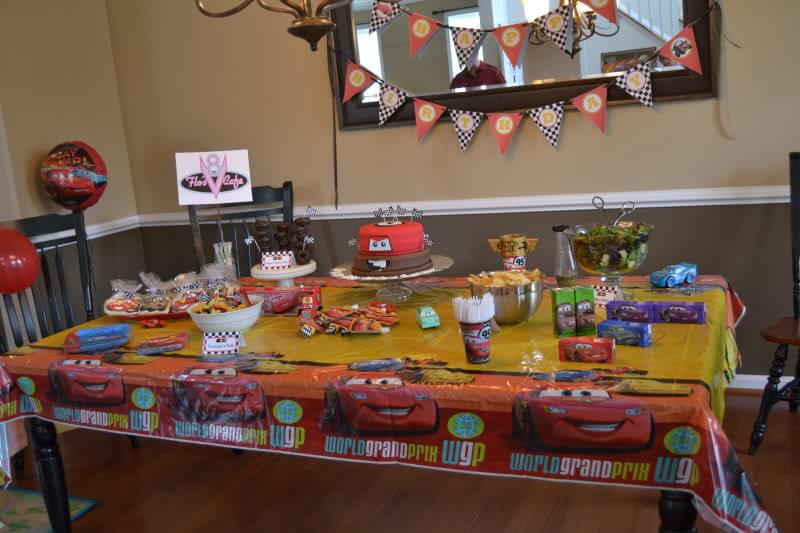 The food was served at Flo's V-8 Cafe.
Each food had a Car's name, right down to the grown-ups "Motor oil".
Can we talk about how cute all the tags are? They are from Sugar Tot Designs and they totally completed the party! I'll show you more in another post!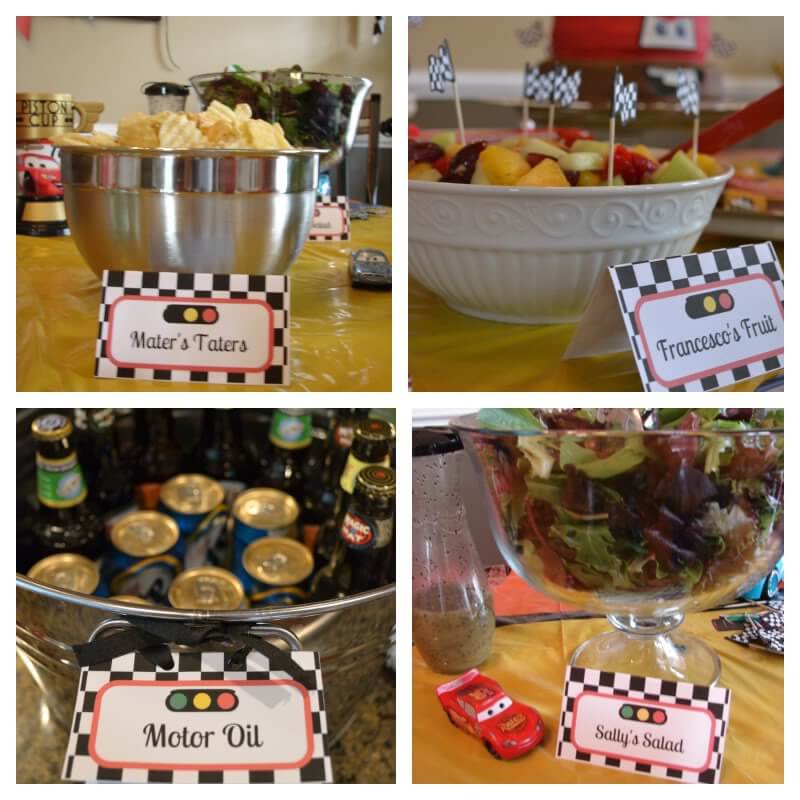 Quite possibly my favorite, was Luigi's tower of tires, aka, chocolate donuts.
It was easy to stick with the theme when there are so many Car's things out there!
The cake was over the top amazing. My sweet sister is a cake decorating genius. All I can take credit for is whats inside and the eyeballs.
Cooper seriously loved it, too.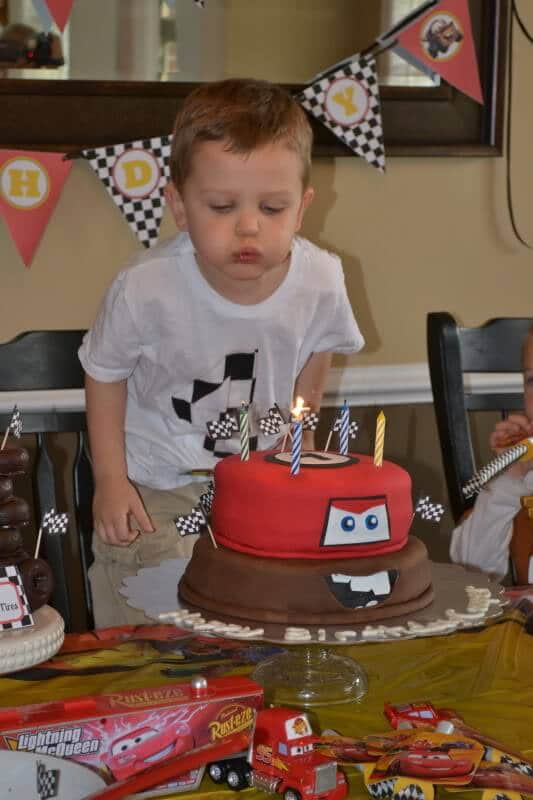 Oh, those cookies. I wish I had 1 (or 5) right now. See, they weren't only completely adorable, but delicious, shortbread goodness. I'll tell you more about them in a couple days, but they're from Decorated Desserts.
Goodie bag table had Car's bags from the Dollar Tree, candy coated popcorn and Car's Cheez-its and fruit snacks.
I made the popcorn like the Bunny Bait I made at Easter, but with only popcorn and red candy melts.
I made Coop's shirt out of checkered fabric and a Lightening McQueen iron on. Although the "I'm exhausted from smiling in pictures" face would make you think otherwise, little man loved his party!