Every closet needs these 10 Fall fashion essentials! These are tried and true, worn year after year and good to add in 2020.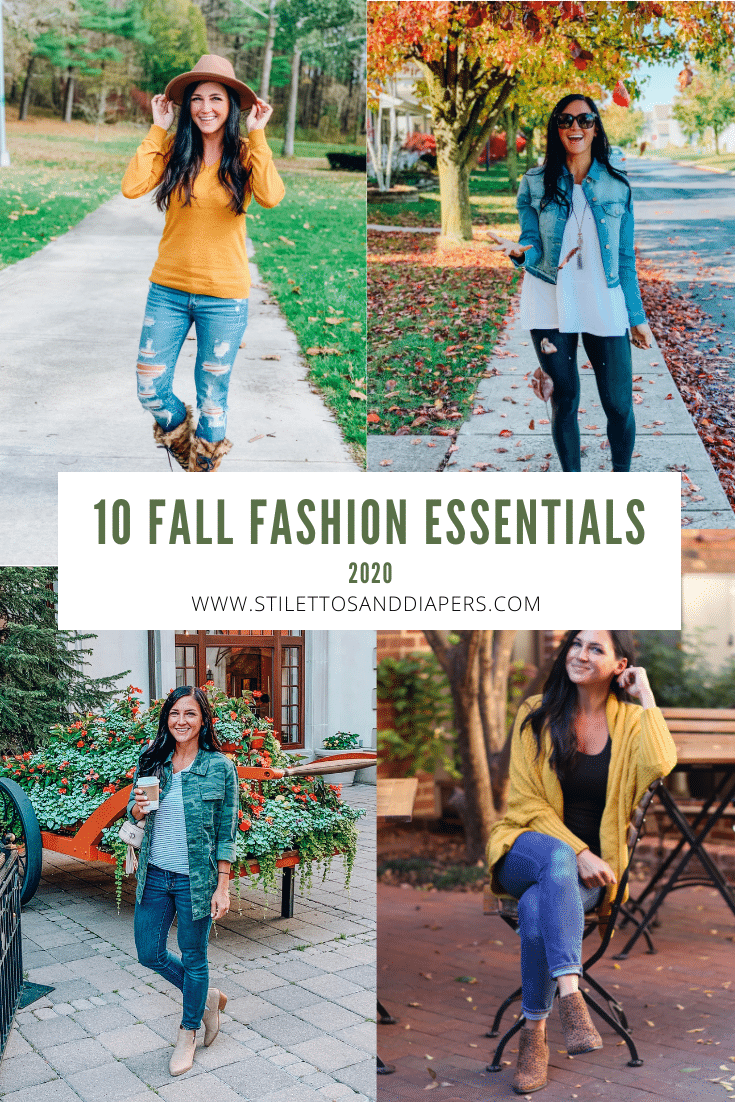 10 Fall Fashion Essentials
These are one of my most worn pieces in all of fall! They can be worn casually or dressed up and are one of the comfiest pieces I own. Because I love them so much, I added in the moto pair last fall and the camo pair this fall!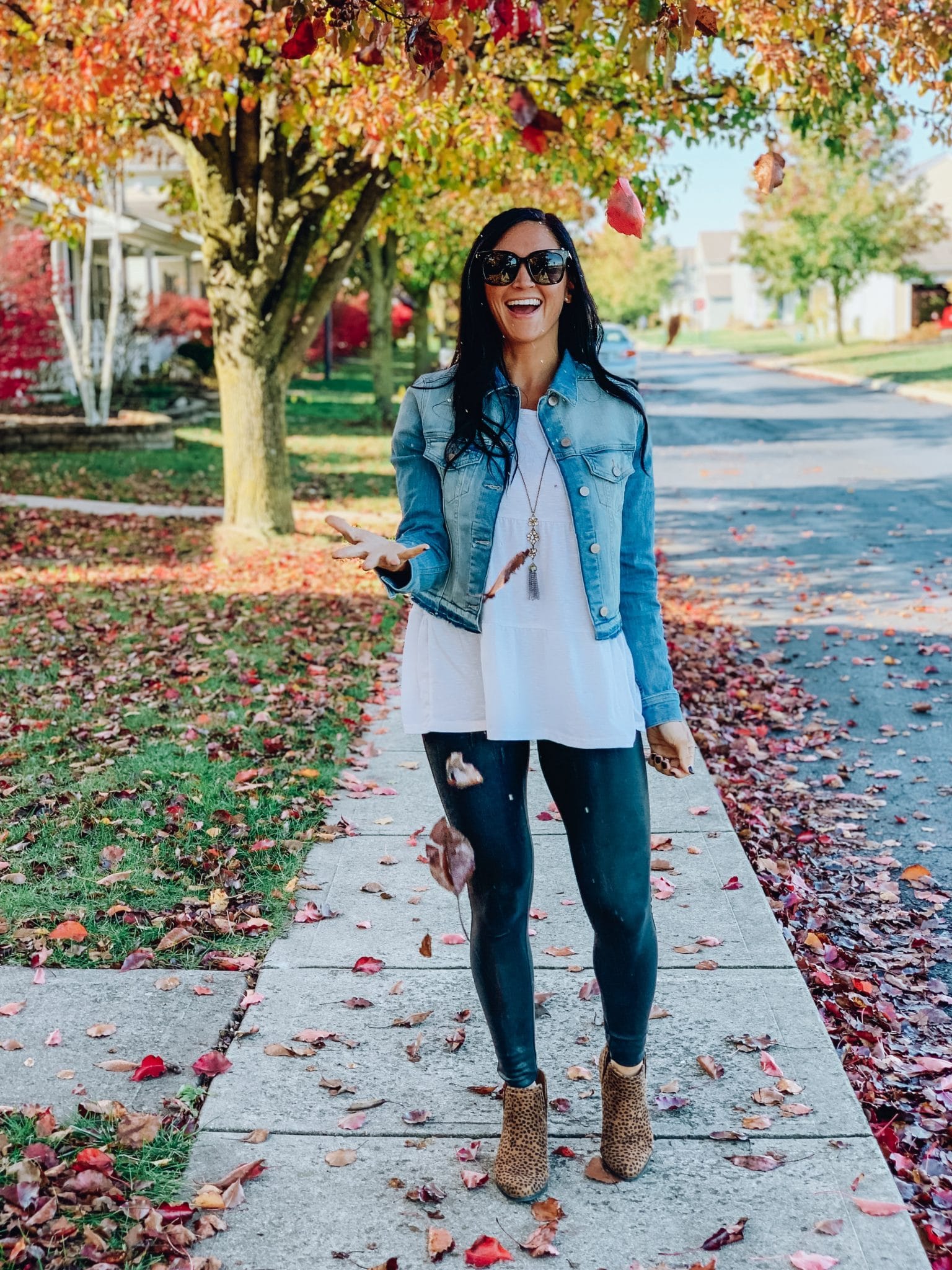 Layers are key with transitioning to fall. I'm wearing an old favorite denim jacket here over a sleeveless jumpsuit to give it life beyond summer. My newest cropped denim jacket (seen in the picture above) works well with a lot of styles with the frayed bottom and cropped length.
These are ones I wear so much! Leopard is totally a neutral and can be worn with jeans, leggings or dresses.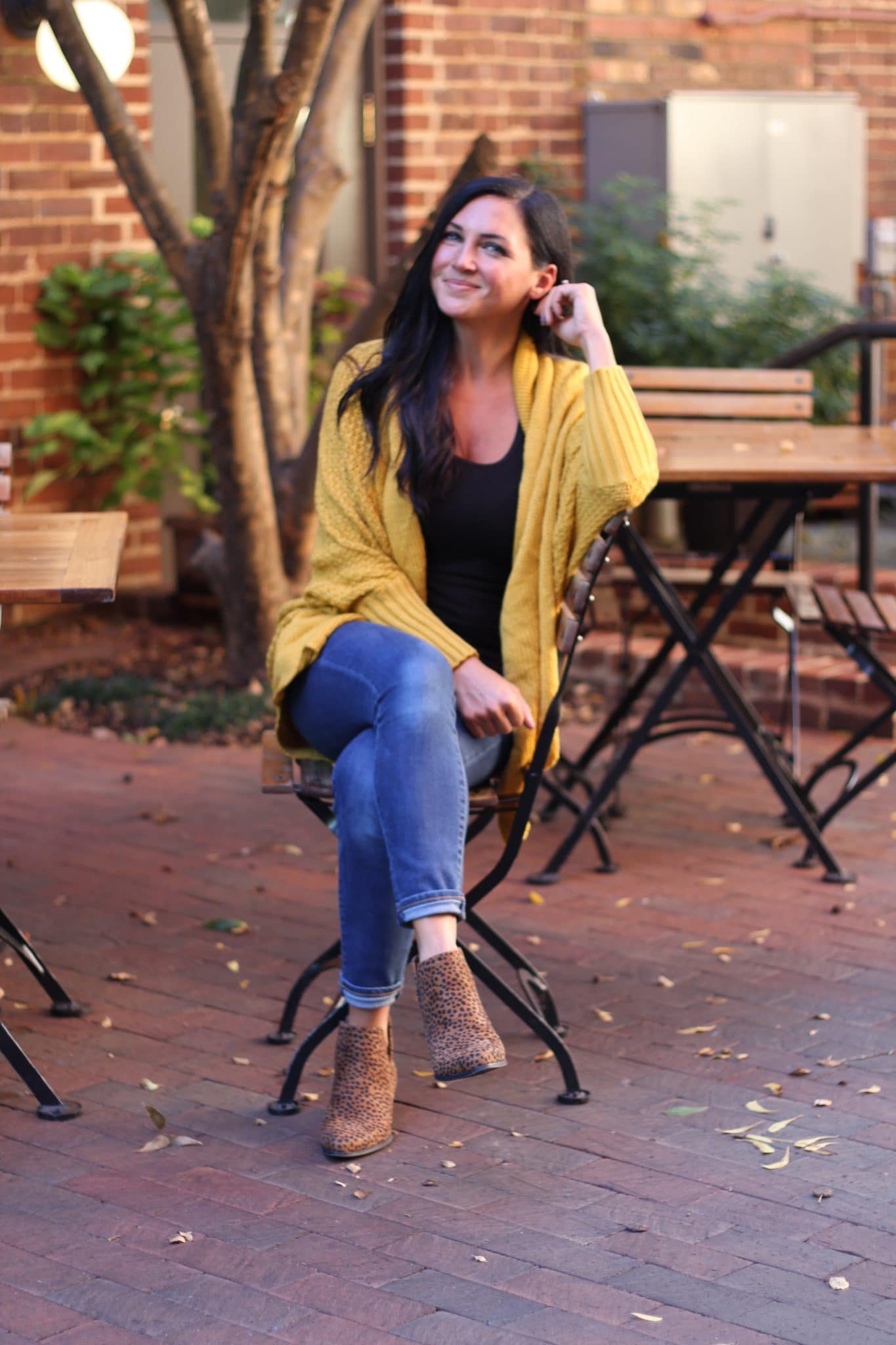 I'm a huge fan of a denim/chambray shirt! I wear it solo with leggings, layered under sweaters, but around the waist is probably my favorite way. This is a lighter colored chambray, but I also have a new dark wash with snaps instead of buttons that I am loving!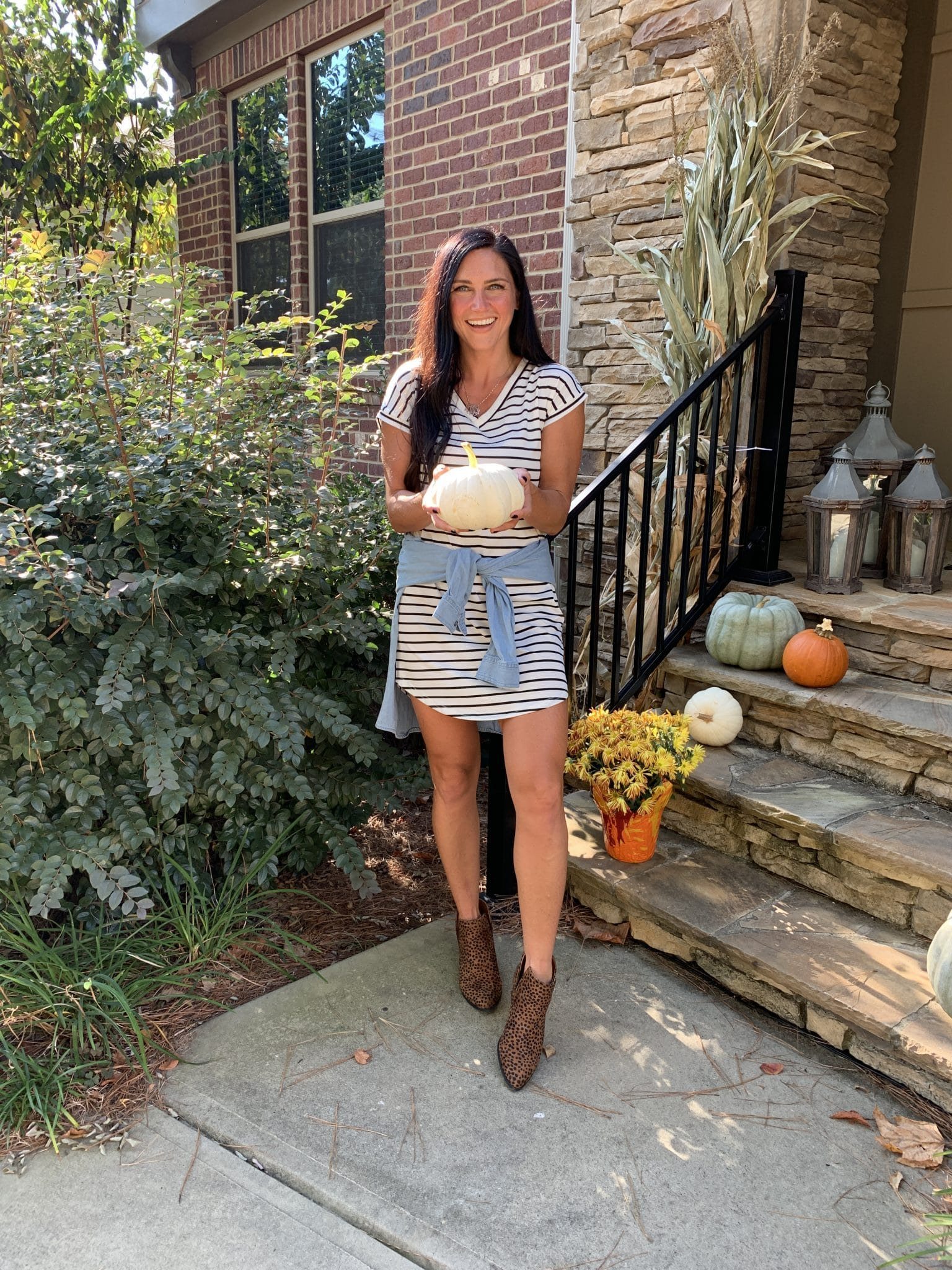 My requirements for layering tees is that they have to be long enough for leggings and have a dolphin hem. When it comes up a bit on the sides, it prevents the grabbing on the booty. This one is a couple years old, but I just ordered the same one in this year's version and the only difference is the missing front seam. It's a great shirt and comes in tons of colors!
Who says no to plaid in the Fall?! I love this new tie front plaid shirt. This one is perfect for wearing alone, but if you want more of a layering piece, this one, that I got in black and white plaid, also comes in lots of colors and is super soft.
These can go with so many things from dresses to jeans. They're right up there with the most worn pair of shoes for me in the Fall. I love a slip on bootie, too, because it gets me out the door faster! This exact pair is sold out, but this is a nearly identical pair and here is a very similar perforated option.
The fedora is the answer to the mom with 5 day old hair! Trust me, it's a thing! This particular fedora has an adjustable strap inside to get the perfect fit, comes in lots of different shades and is currently under $20. I'm wearing the dark-camel.
I bought this jacket because I loved it, then it ended up being one of my most worn pieces last fall. It was part of the Nordstrom anniversary sale and I was so excited to see a nearly identical camo jacket this year for a good bit cheaper!
I adore my Hunter boots and wear them all the time. I have the womens original gloss in black and red, but also just got this kids leopard pair. If you wear a size 8 or smaller, you can TOTALLY buy the kid sizes! I wear a 5 in the big kids and a 37 in the womens and normally a 7 in shoes. The only difference is the kids are shorter in height, but that works fine for me! (They do have a leopard boot available in women's sizes, too.)