Our Father's Day was basically amazing. I wanted to make the day as special as I could for the Hubs, my father-in-law and my brother-in-law.
We started out with cute pinterest-y decorations and McMuffins made by yours truly.
The majority of our day was spent outside, playing in the yard. I can't even tell you how much I want to blow this picture up the size of my house. Pure joy on those faces. The hubs makes my boys smile constantly and is simply an incredible Father. I just don't know how I got so blessed.
Daddy, boys and a grill. Does it get any more Father's Day-ish than that?
The gorgeous weather made for quite the photo shoot.
That I took full advantage of.
Obviously. I couldn't stop.
"Brother, please share whatever that deliciousness is that you're eating"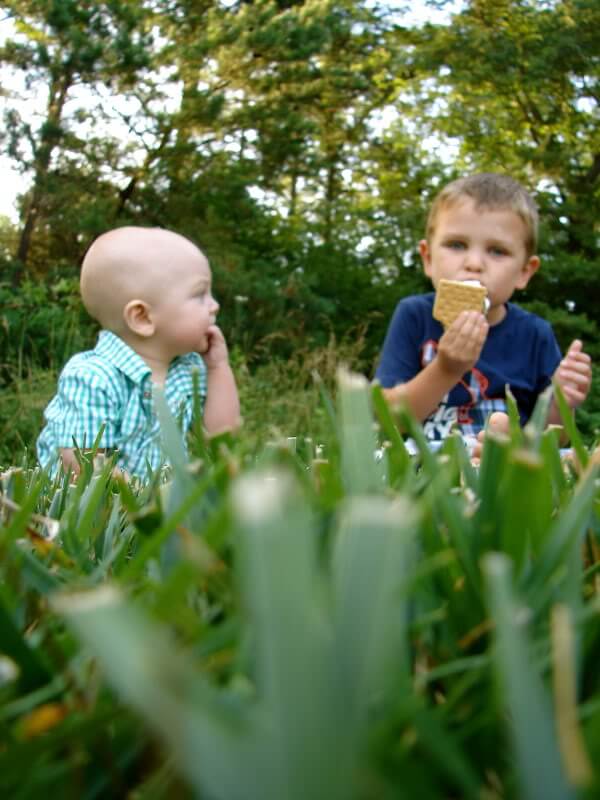 Coop wanted it to be all boys picture day, apparently.
I got a picture of our appetizers, the end. The steak, scallops, chicken and spicy Italian sausage we grilled up followed by Reese's peanut butter pie got eaten too quickly for photos.
We ended every night this weekend, actually with this. Nothing much better than family crowded around a campfire with sticky marshmallow fingers!
And I couldn't have a Father's Day post without pictures of my sweet Daddy. I am pretty much the biggest Daddy's girl there is and these pictures make me smile. Especially the one with my speedo clad Daddy-o.