Kicking off another year of Amazon fashion hauls! I really do love these finds and sharing how you can get a look you want, without breaking the bank. Top requests this month were pajamas and athletic wear. I threw in some regular clothes and since we have Spring break in 7 weeks…a bit of beach wear! I won't go too crazy, but I feel like I need this amount of time to try on bathing suits and prep for Spring break. AKA, stop eating crap. 🙂
Pajamas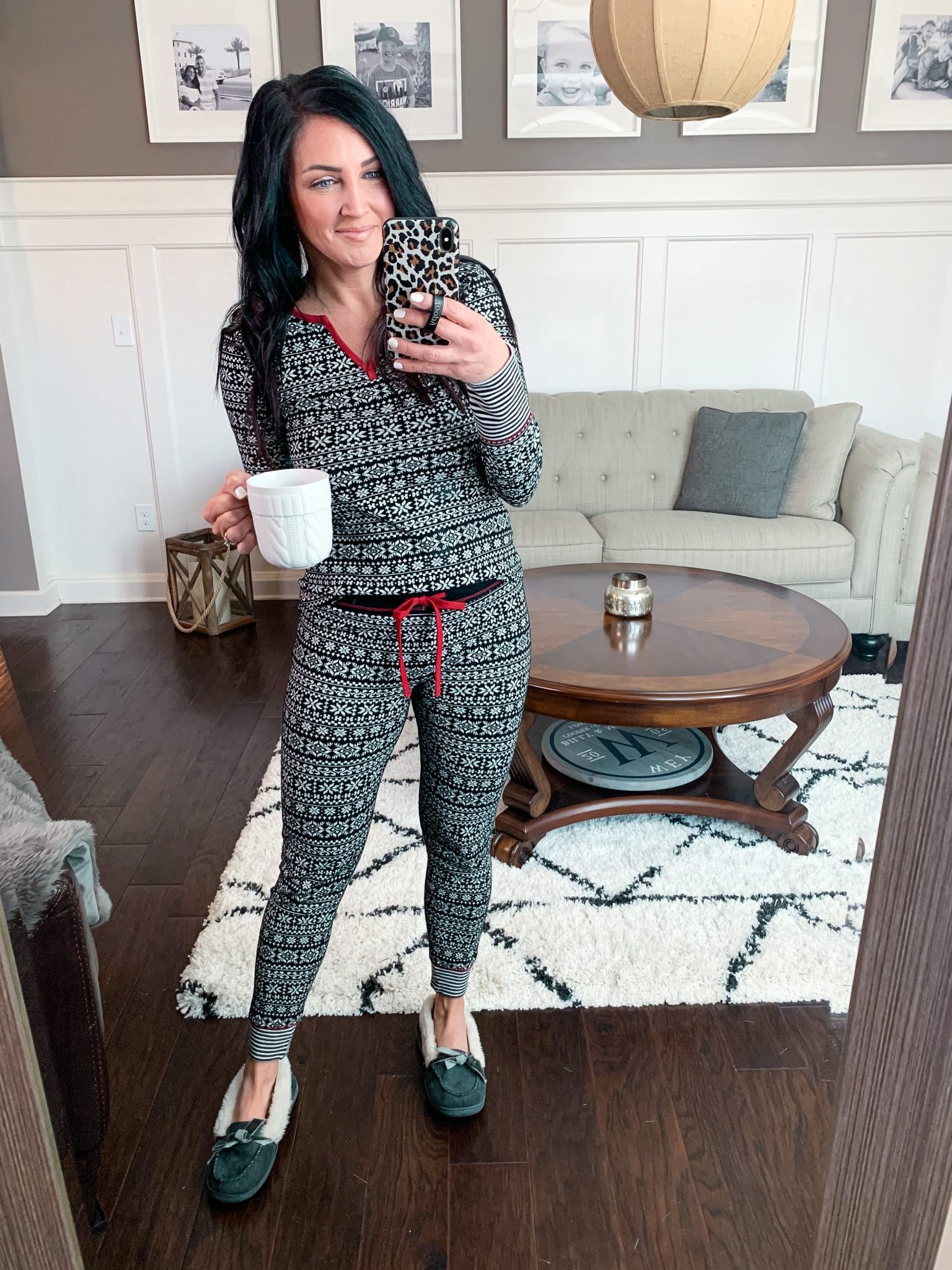 This set is actually about a year old for me and it's been a favorite, especially for traveling. It's cute! The pants are a tighter, legging style, and the overall fit is more fitted. It comes in several other prints as well. On this one, the red ins't a Christmas red, but more of a burgundy in real life.

This is a classic pajama set, with a button down top and elastic pants. The pants have a tie and pockets. I love the way it looks, even though it is slightly too long for me! It's mostly noticeable in the length of the shirt, which isn't a big deal, especially if you leave the last button or two unbuttoned.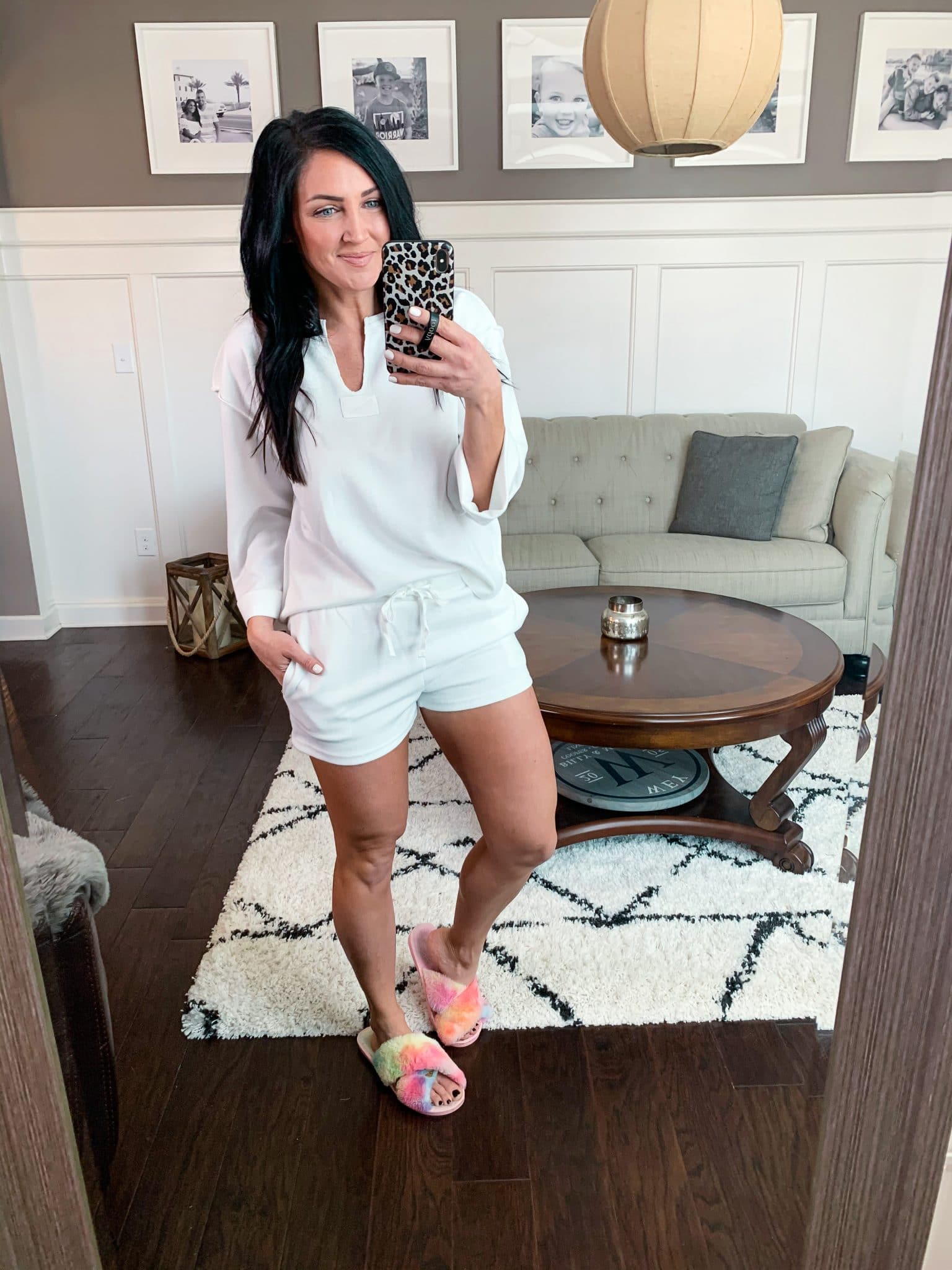 This set is so cozy! I love the all white and the pockets on the shorts. The sleeves on the shirt are shorter than it seemed from the picture, so keep that in mind. But I love how comfortably the outfit fits overall!
Athletic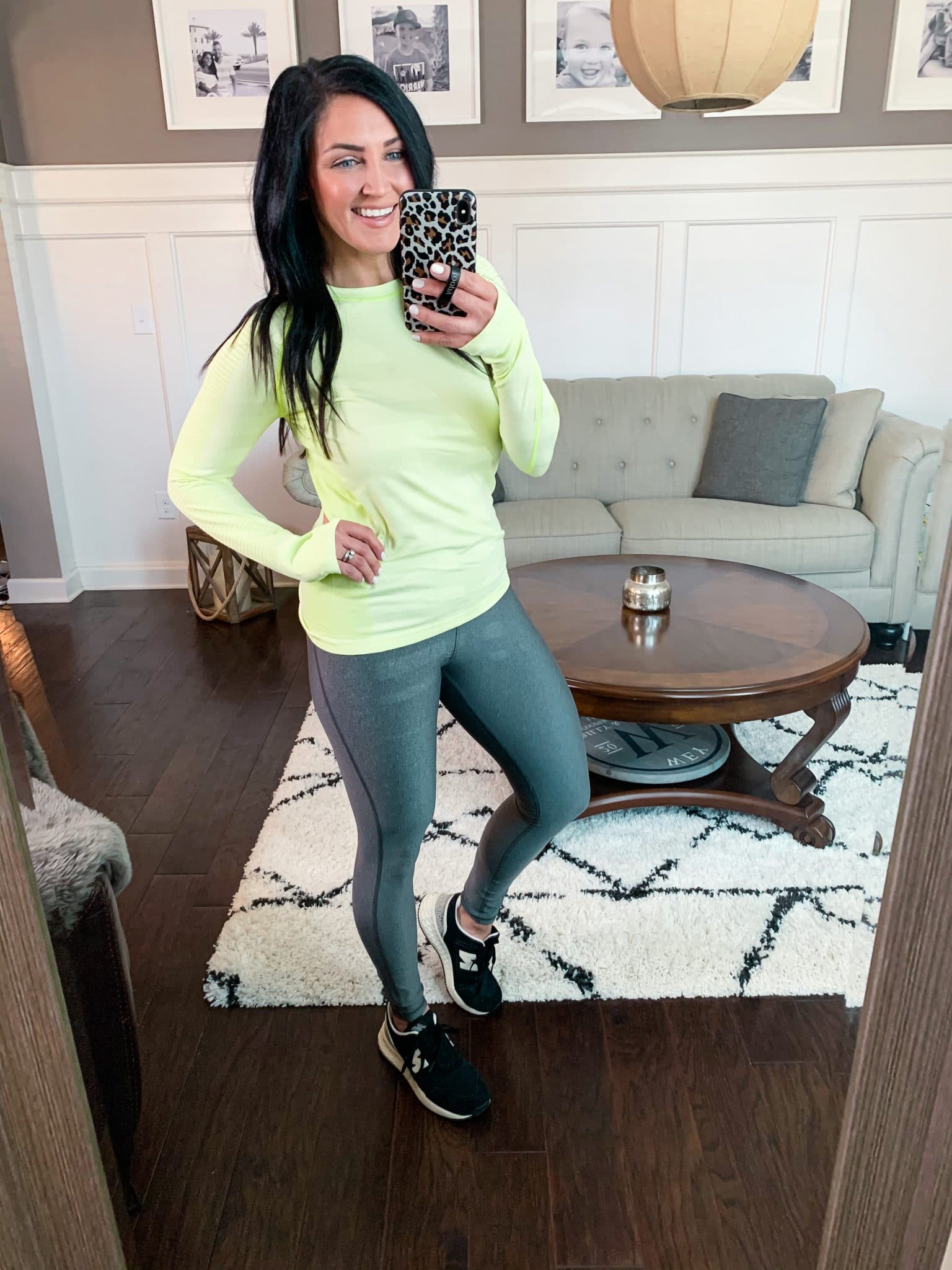 This shirt! I love the detail down the sleeves. It's a lightweight top with thumbholes and it's seamless. It comes in tons of colors, but this one makes me ready for Spring!
All the pants I have in this post are ones I've had, worn, washed and put to the test! This one is high on my favorites list for the price point, the smoothing factor on the booty and the overall comfort. (the light lines are from the sun in the blinds, not on the pants!)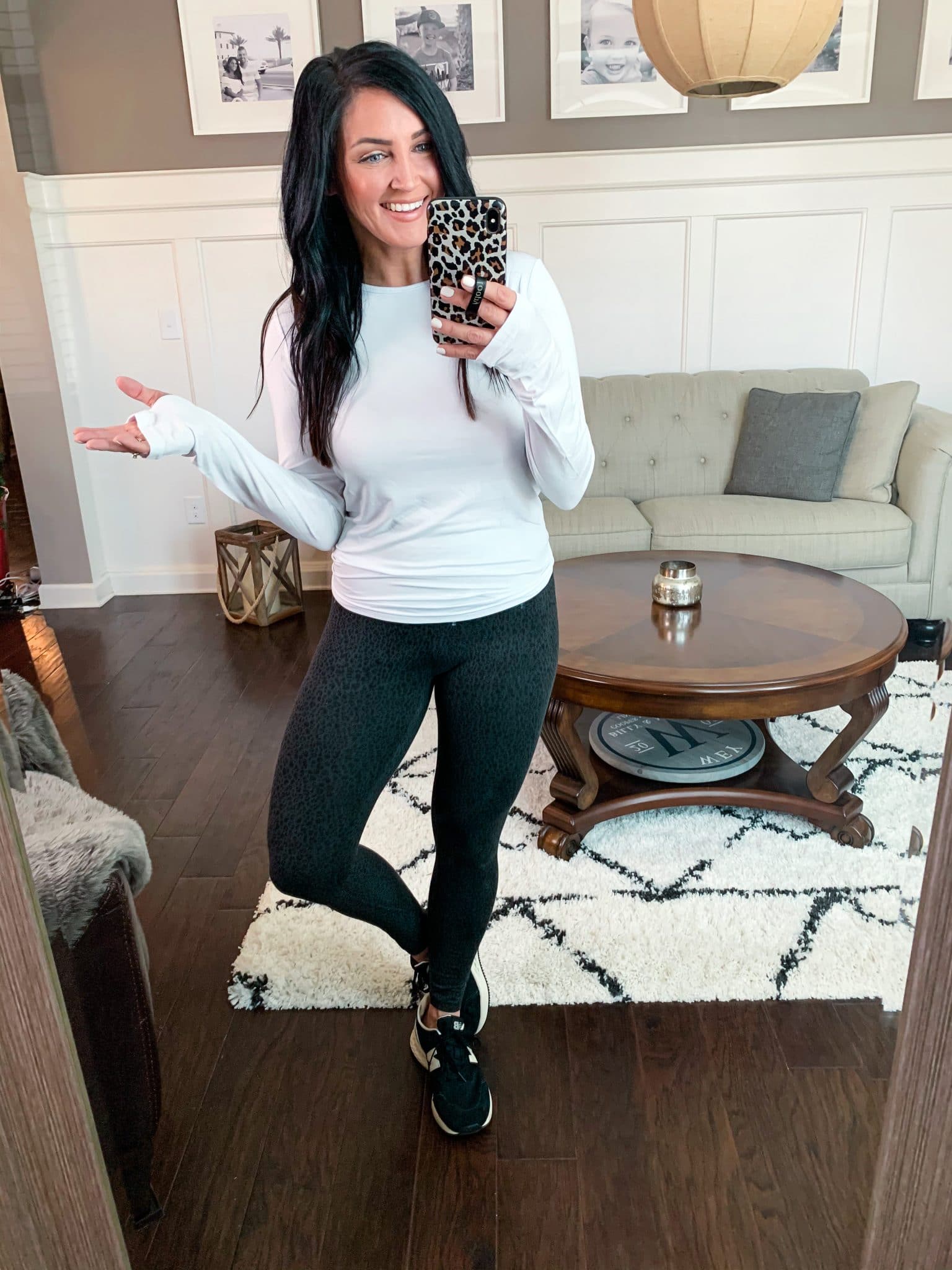 I have the sleeveless version of this shirt from last summer and I wear it a ton! The tie back is great for burpees or anything your moving up and down quickly in. It's very lightweight without being see through and I'm excited to add this one to my collection.
I have worn these more than any other leggings in the last few weeks! I love the subtle leopard print and the fit is so perfect. I've worn them running, cycling and lifting weights and they have stood the test of time.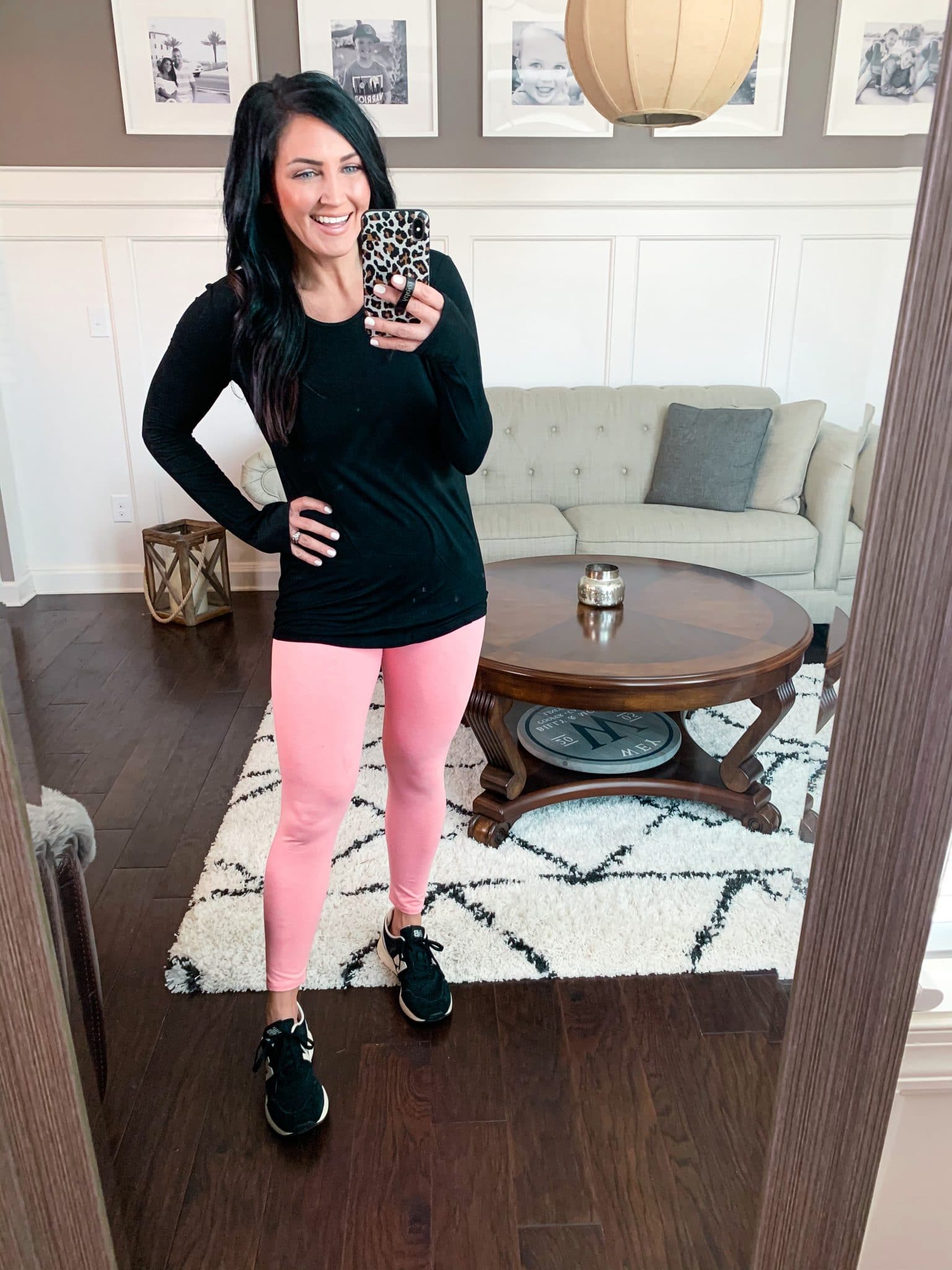 This might be my favorite of the tops this try on! It has thumb holes, is slightly stretchy and covers the booty. There is a pleat in the upper back that creates more coverage. It comes in tons of colors and is a great price.
These are the softest leggings I have. They come in tons of colors and are this super soft cotton-y feel, while still having the stretch of lettings.
Tops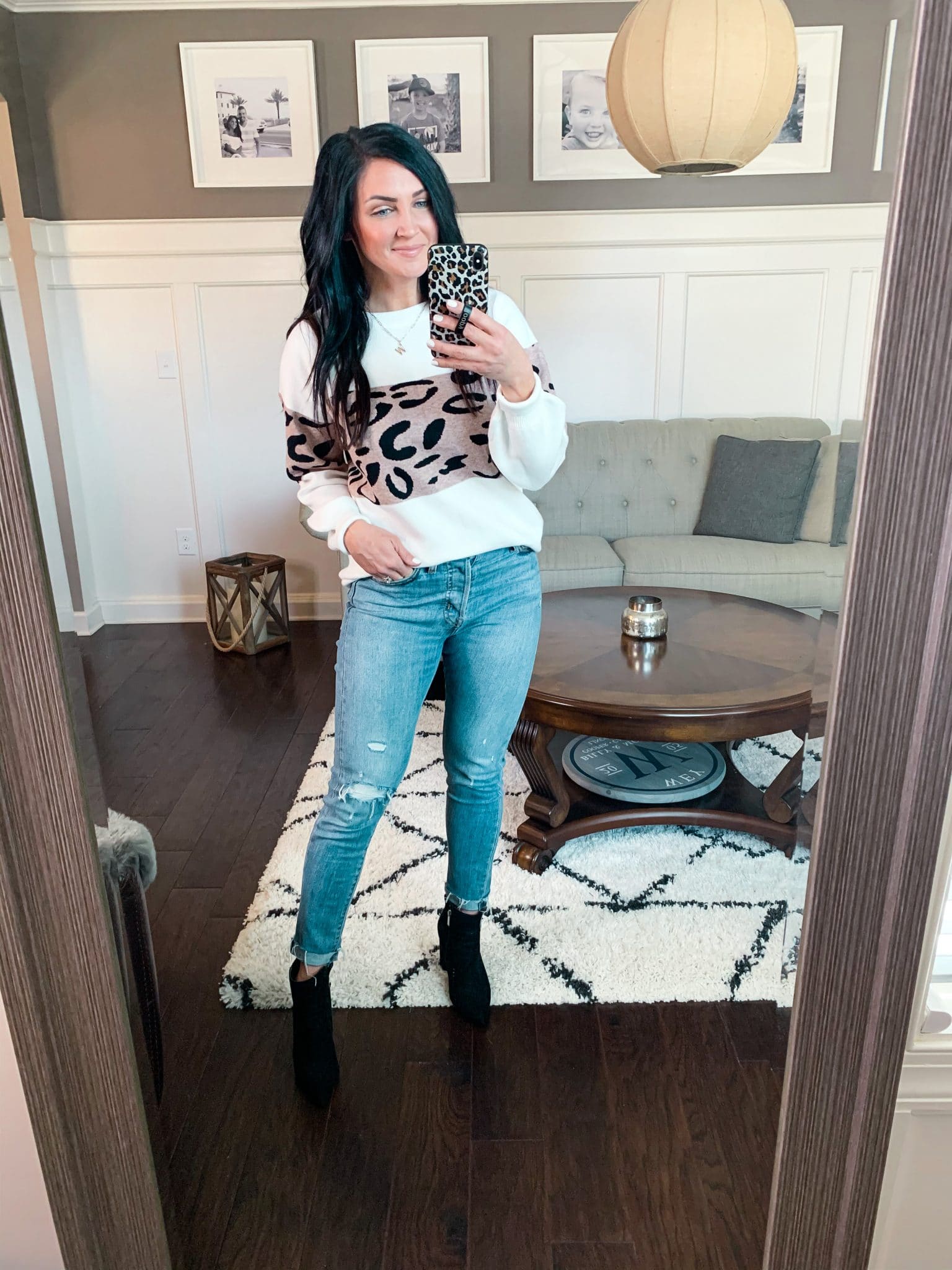 I thought this was going to be like a sweatshirt and it's more like a sweater. But I'm not mad about it! I still think you could wear it casually with sneakers, or dress it up a bit with booties. It also comes in a lot of colors with the leopard print and the part above and below it.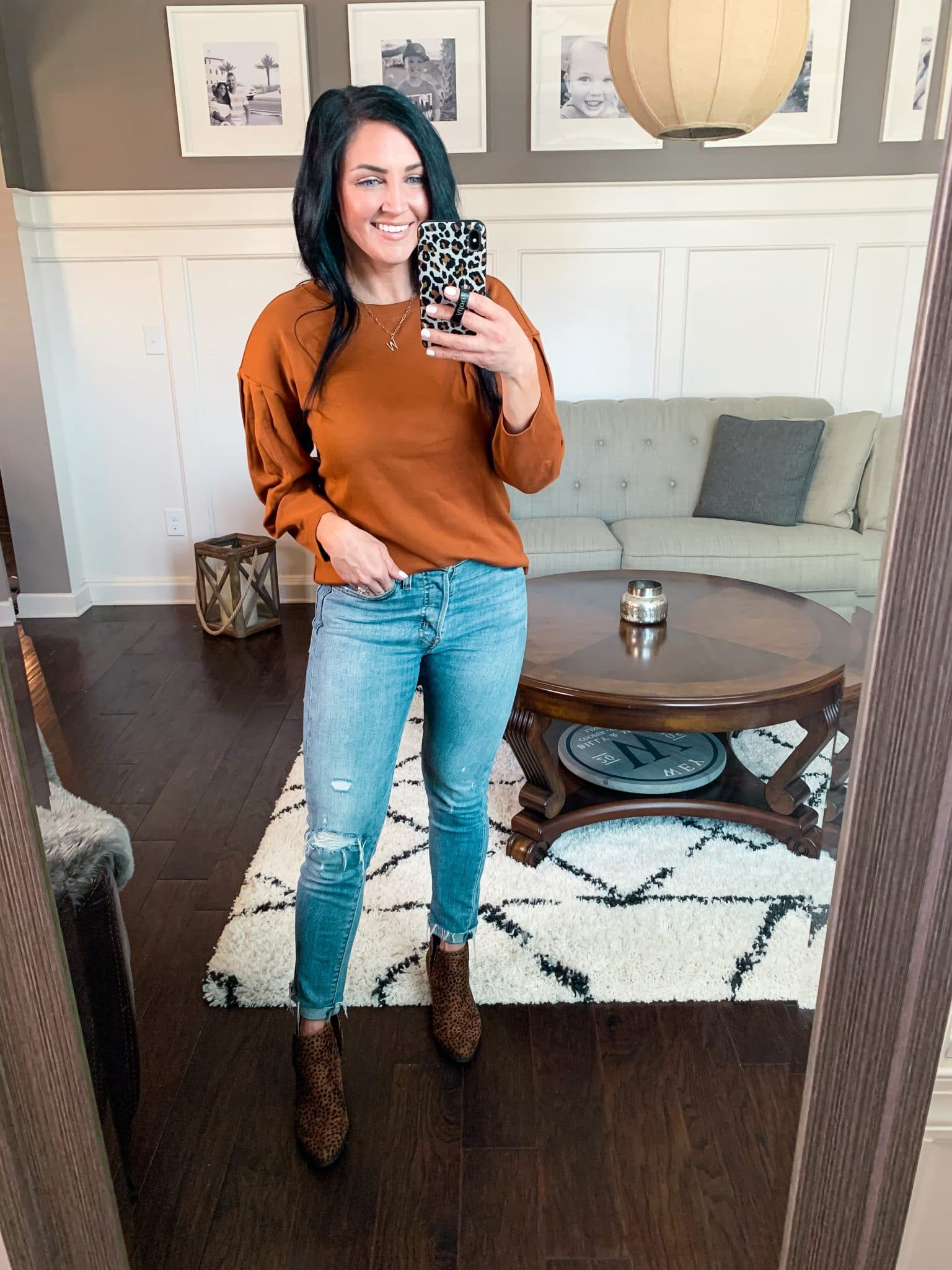 The sleeves of this top are so fun! I love this color, but I wish I had grabbed it it a more Spring friendly one. I'm going to have to order more! It's a great elevated basic.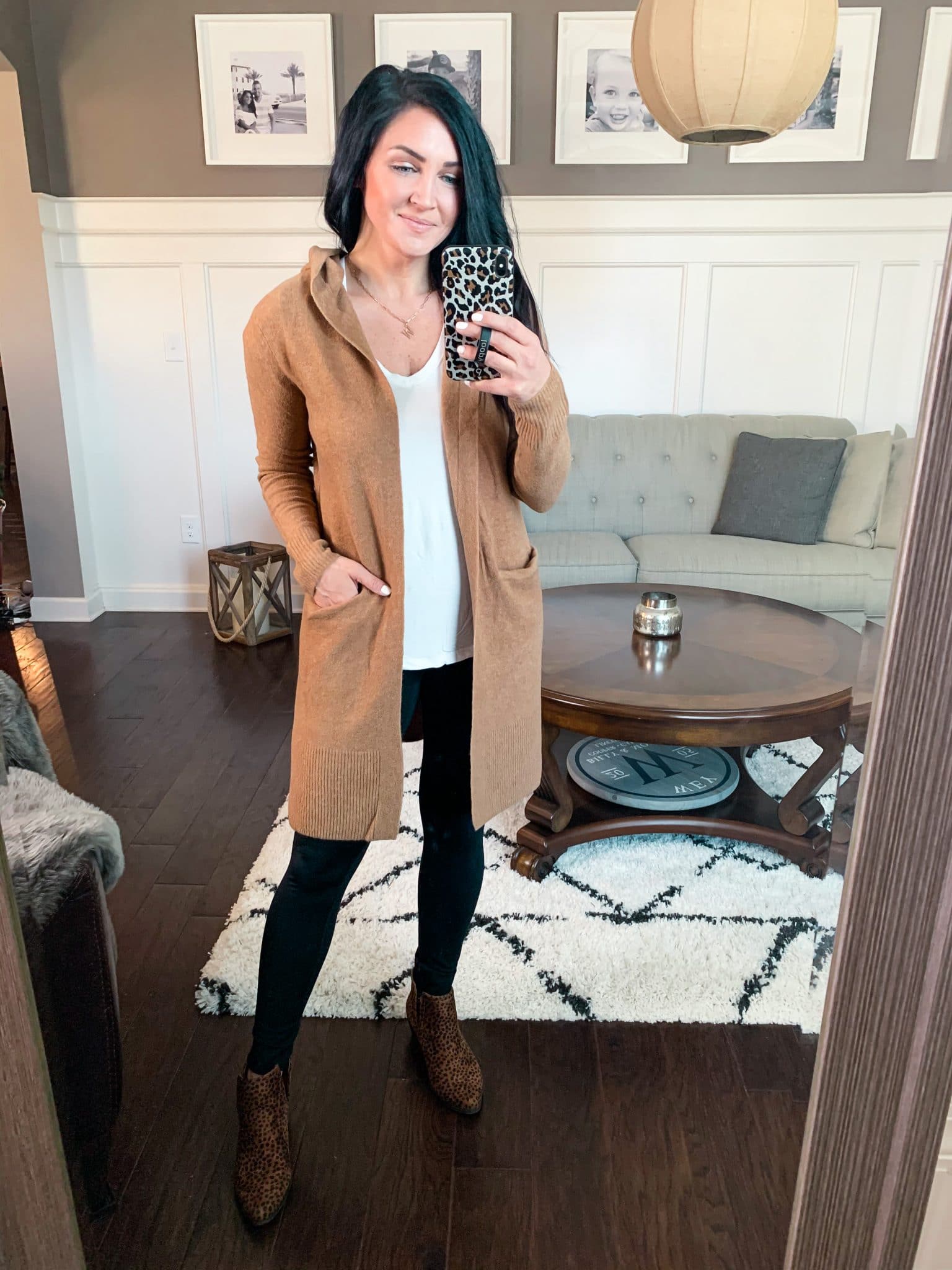 SO COZY! This cardigan is the softest thing ever. I love the hood that makes it a bit more casual, but the material makes it something you'll want to wear every day. It has pockets, side slits and comes in many other colors.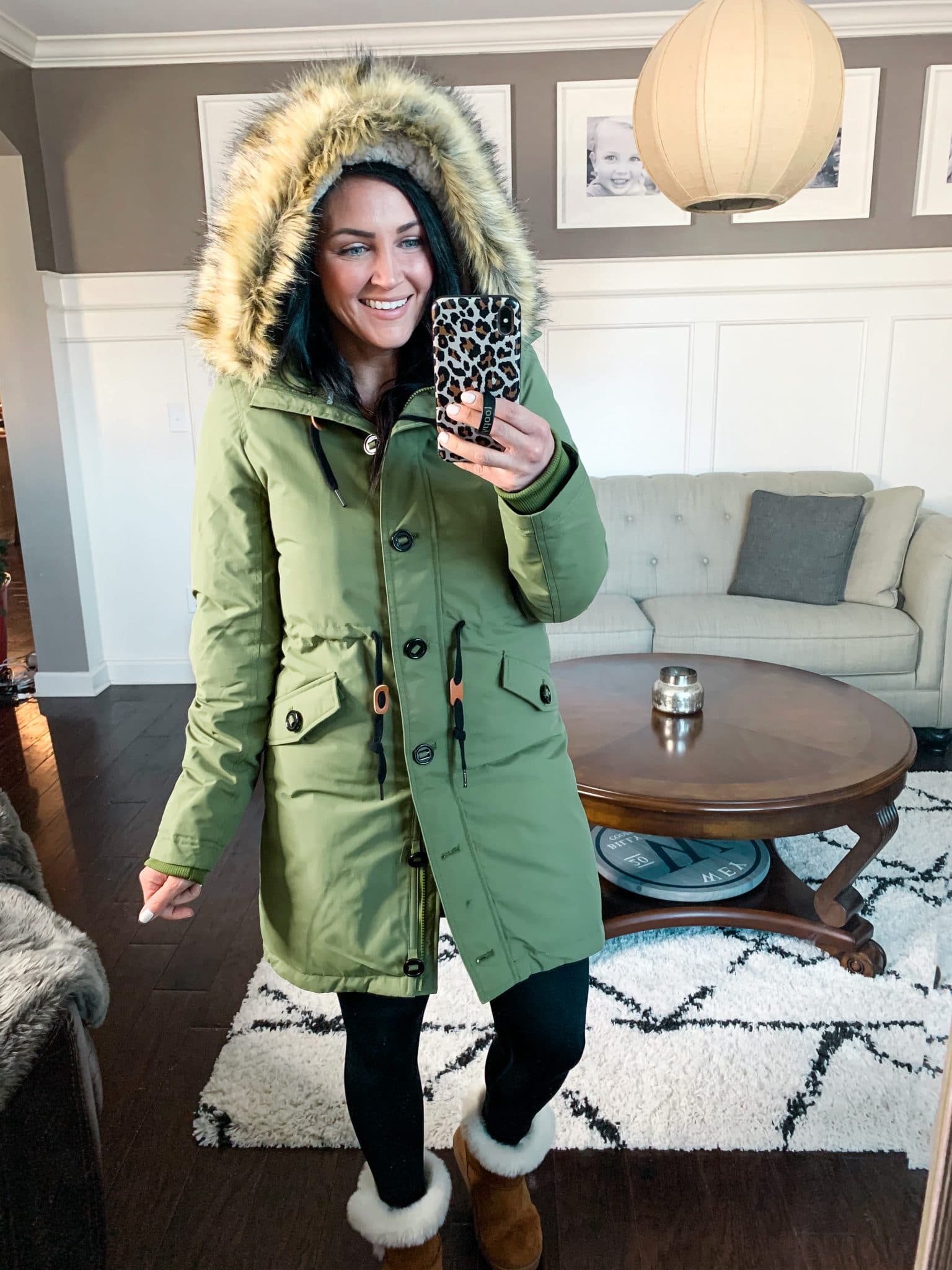 This coat is simply not for the southern gal. I sweated up a storm trying this coat on! It is lined in super soft fleece for 2.3 of the liner, with a quilted, water resistant liner towards the bottom. The zipper zips up and down, making it easier to walk, while having the ability to keep it closed and warm. We will be making another trip up north before the winter ends and I know I am happy to have this warm coat! It comes in several other colors as well.
Summer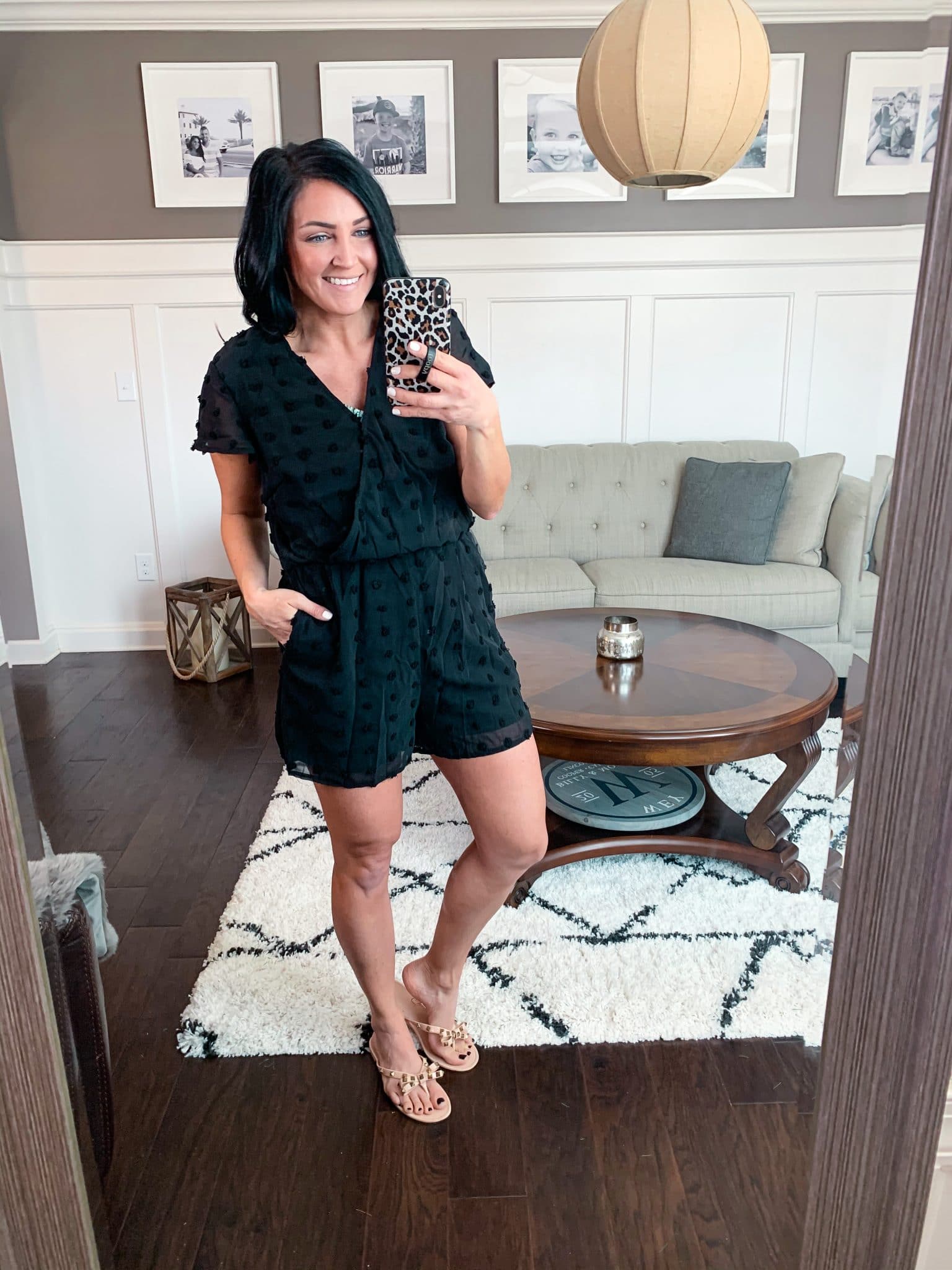 I know, I know. What a juxtaposition from the last pic! But our Spring break is in 7 weeks and I am all about preparing. This coverup is perfection for vacation, but could easily be worn as it's own outfit. It's fully lined, has pockets and is adorable!
Well, I need a tan. But I didn't want to leave y'all hanging on this good suit! It is one shoulder, good booty coverage and adorable. I sized up to a medium based on reviews and while it fits well, I think a small would have been okay as well. It has good support and also comes in other colors.

Other items in this post: