The weather here is nuts. It was 70 last weekend and in the 40s and rainy this week. Misery. I pulled out the spring-y clothes last week, but now I'm just confused.
One thing that I always love and will continue to wear until my legs aren't pasty white, are tights. This post is old, but I love Shana's
take on boots and tights
and what goes together. She inspired me to wear these gray tights with brown boots and I kindof love it.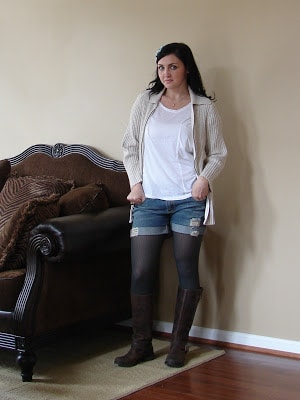 Then there are layers so when the sun peeks out for 5 minutes, I can pretend its summer and take off my chunky cardi.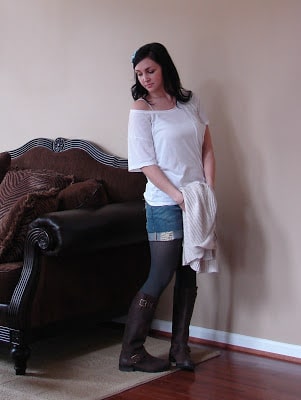 I ordered several statement rings on F21 clearance last month and lurrrve them. They make me feel suddenly put together.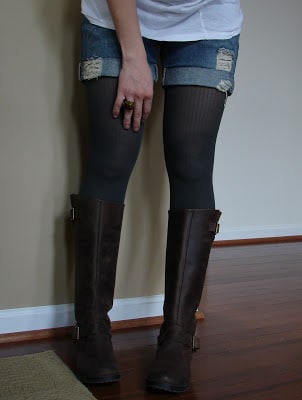 I'm not a huge headband person, but
Coco's Boutique
sent this to me and I think its adorbs! Sooo adorbs, that she is letting me give one away to you! Check back next week for a giveaway!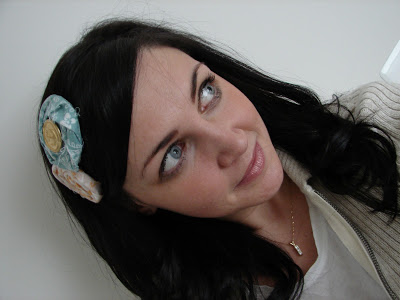 Shirt – Wal-mart
Shorts – Target
Sweater – Target
Tights – Kohls
Boots – Target
Ring – F21
I realize I totally need a long necklace with this outfit, but that was an oversight. I think I need to add some of those to my jewelery collection anyways. I guess a trip to my sisters closet in Georgia is needed…muahahaha.