This post has been sponsored by Kellogg's. All thoughts and opinions are my own.
Kids really aren't that difficult to please. Small things bring joy to their faces, light up their eyes and make you the best mom ever. Sure, I love the big things. Theme parks, water parks, elaborate vacations and big surprises. We do our share of that, but it's just part of the fun of parenthood. There are little opportunities every day to be a fun mom without going to great, expensive lengths. This summer, I've been focusing more on having fun. The reality hit me that I only have 8 more summers with my biggest little, and that's a hard pill to swallow! We have several trips planned and some fun stuff on our summer bucket list, but the boys' excitement for some of the simple things surprised me. Things that are free or nearly free and honestly, easy for me to do.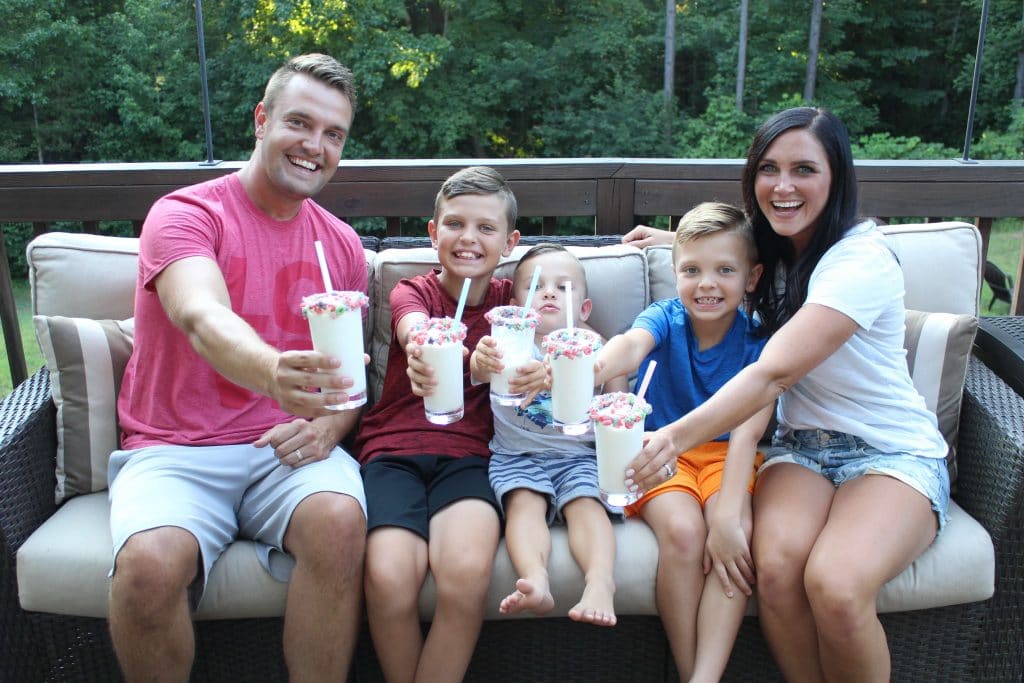 Here are some of our favorite family fun summer activities!
First, Let Them Make A Summer Plan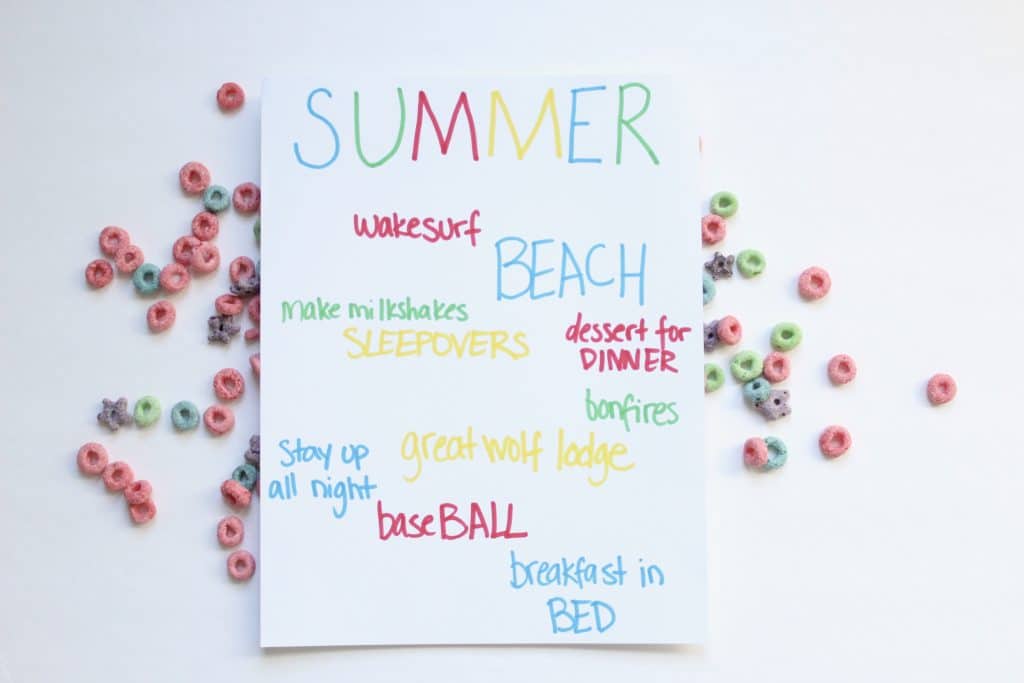 Sit them down with some colorful markers and start throwing out ideas for summer fun. Let them go one by one, choosing fun stuff to do. I add in suggestions as we go along with the more simple things that they get so excited about. Bonfires, dessert for dinner, slip-n-slide fun and staying up all night are favorites!
Eat A Meal In Bed
Our choice? Breakfast for dinner. It's technically off limits to our kids to eat in bed, but breaking the rules is really exciting for kids. (Y'all already know that!) Snuggling, TV watching and Kellogg's® Wild Berry Froot Loops® Cereal eating was a perfect night around here!
Make Milkshakes
This was such a fun one for me! I saw the new Wild Berry Froot Loops® when I was at Walmart the other day and got this fun idea. You know the fancy ice cream places that have beautiful desserts, but cost a fortune? I decided it can't be that hard to make them ourselves! So, I dipped the cups in melted white chocolate, then in crushed Wild Berry Froot Loops® and let them set. When they were dried, I filled them with a simple vanilla shake and topped with whipped cream!
The kids acted like they were just given the world! They were SO excited for "fancy shakes" and it was very difficult to pry a certain 2 year olds lips off his straw!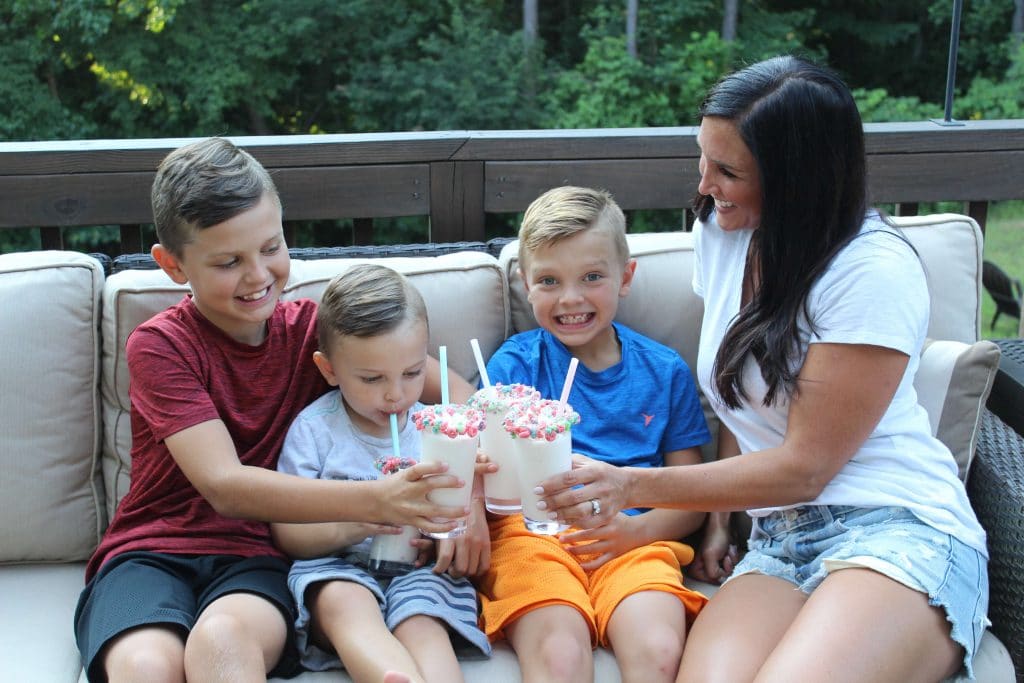 I've only seen the Wild Berry Froot Loops® at Walmart so far and since they have the amazing curbside pickup, it's easy peasy to grab some for your family! I was shocked at how much fun we could create with 1 box of delicious berry cereal!
I encourage you to have some unexpected family fun this summer, without spending a lot of money on it. Get creative. Bend some rules. Go ahead and let your kids think you're the "best mom ever"!
What cheap and easy summer activities do you do with your kids? I'd love to add some more to our list!