Before baby was born, I actually left the house. And actually went to parties. The last neighborhood party we went to, I made this stuffed baguette al la Pinterest.
The filling is a goat cheese mixture with olives and sun dried tomato so it has tons of flavor. It would be a perfect dish to bring to a Christmas party!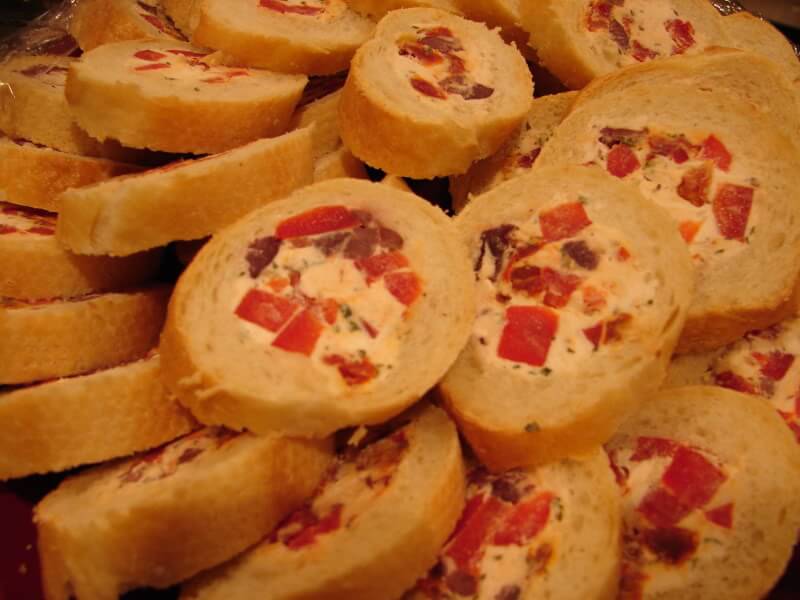 First step is taking all the insides out of the baguette without breaking it. I decided to slice it in half and work with 2 separate pieces instead of totally ruining the bread.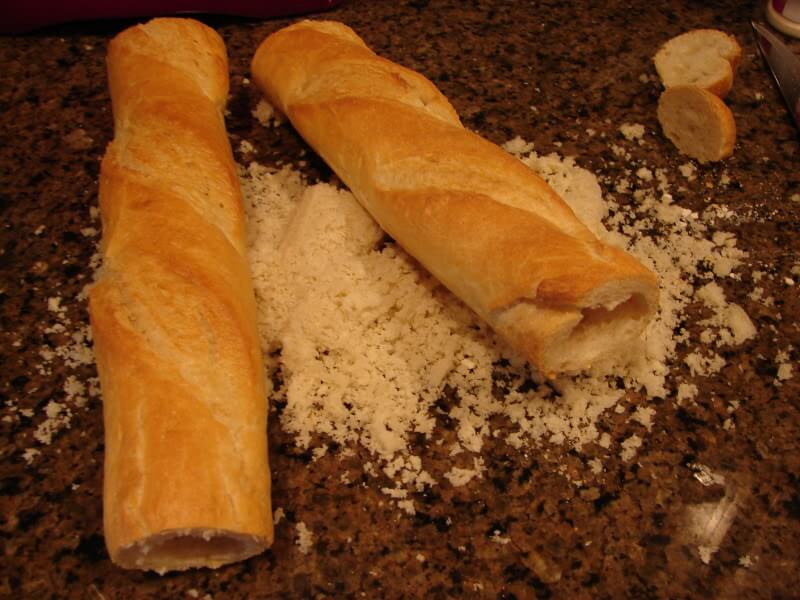 Chop up your filling, beat cream cheese until smooth and mix in goat cheese.
Then just smush it all up with your spices.
I used a little spoon of Cooper's and a super classy Hard Rock Cafe shot glass to cram the filling in both ends. Then I used the fail proof method of crossing my fingers and hoping all the filling met somewhere in the middle.
Wrap the entire baguette tightly in plastic wrap and chill it. I did about 6 hours before slicing into these pretty rings.
Baguette about 14-inch long
8 oz cream cheese, at room temperature
1 large garlic clove, minced (I used garlic powder)
½ cup finely chopped red bell pepper (about 1 medium)
½ cup finely chopped sun dried tomatoes in olive oil
¼ cup finely chopped Kalamata olives
2 oz finely chopped spicy salami (I skipped this ingredient)
2 Tbsp minced Italian parsley
Salt and pepper to taste (I didn't add any since the olives are so salty)
I had to keep re-arranging the slices on the plate to cover up how many I was eating. They were really that good!