With just 2 weeks until school starts again and about 3 until I have baby #3, I'm making all sorts of food plans and menus around here. I'll be relying on other people to get my picky eater's lunch packed up and I want to make it as easy as possible on them. I'll also need easy snacks that are healthy and filling for me and others, like my husband who is on a real health food kick. I saw a no-bake granola bar in the latest edition of Cooking Light and adapted it to our needs. The results were easy and delicious!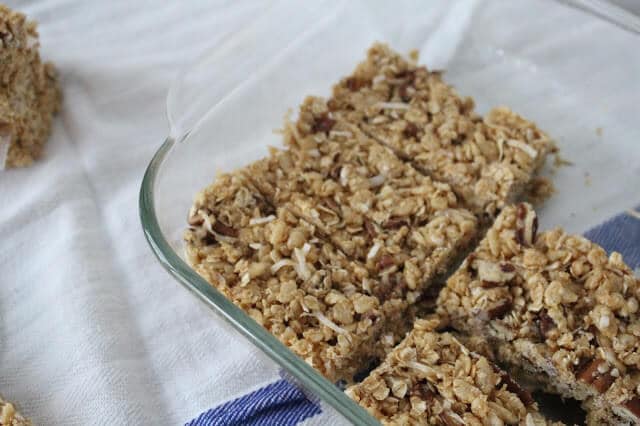 They took me about 15 minutes to make and I ended up with 12 bars.


Recipe:


1 1/4 cup quick oats
1 cup crisp rice cereal (I used a plain, unsweetened one)
1/2 cup unsweetened shredded coconut
1/2 cup chopped pecans
1/2 tsp vanilla extract
1/4 tsp salt
1/3 cup creamy peanut butter
1/3 cup honey


Combine first 6 ingredients in a large bowl. Set aside. In a saucepan, combine peanut butter and honey over medium heat. Cook 2 minutes, or until completely melted, stirring frequently. Pour over oat mixture and stir well to combine. Spread mixture into a baking pan, coated well with cooking spray. (You can use an 8×8 or 7×11 pan.) Press mixture firmly to create an even, compact layer. Freeze for 10 minutes, then slice into 12 bars. Store tightly sealed in refrigerator.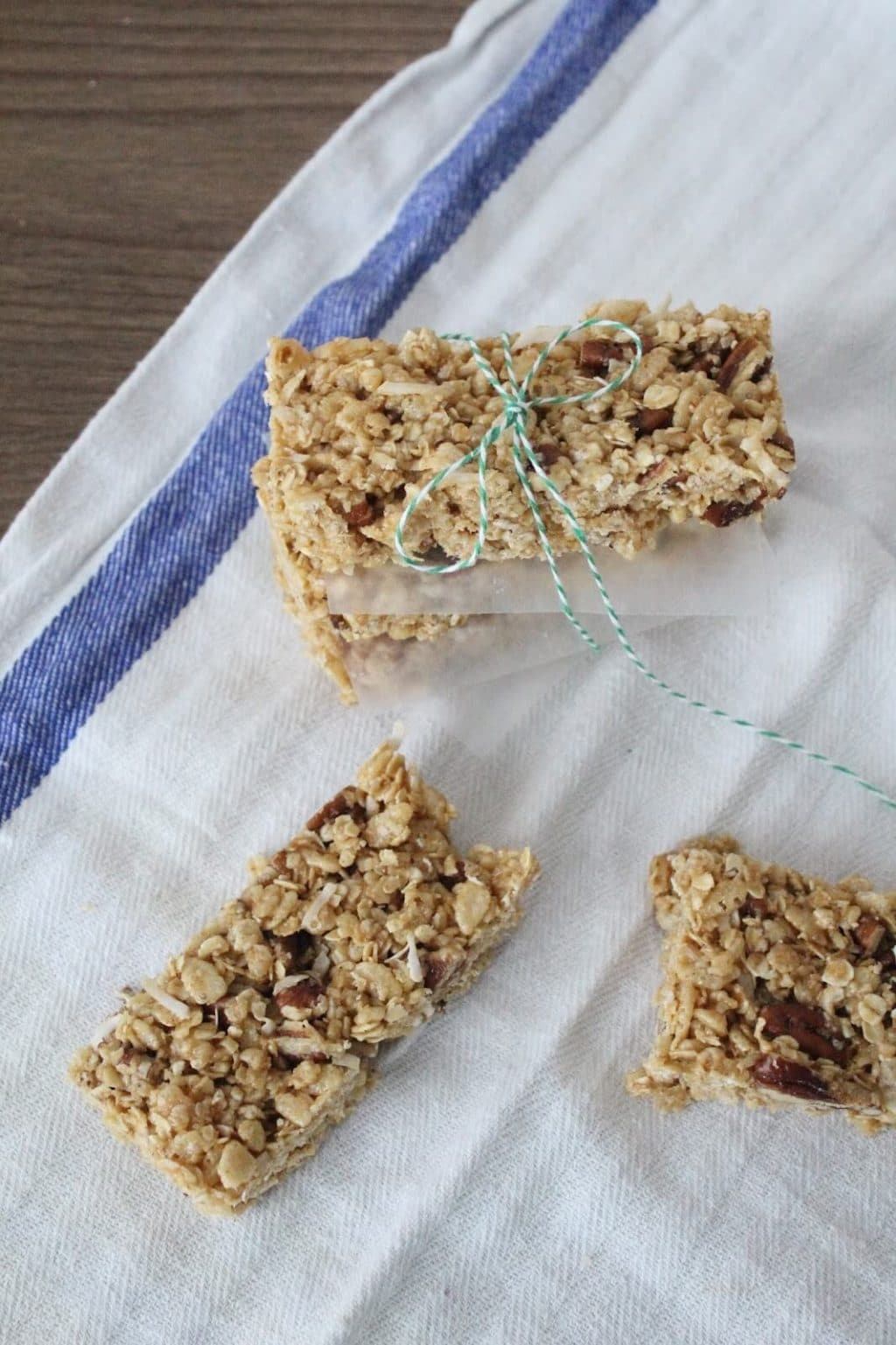 I'm really excited to add these to my snack collection along with other favorites, like my Samoa Bars and Pumpkin Oat Balls. I have a few ideas for school lunches coming up soon, too, especially for those of you with picky eaters like I have!