There's not much better to me than pizza. Also, not much more guilt laden. I love this lighter version of a favorite and it definitely doesn't lack flavor.


My father-in-law would probably tell you that this recipe is a complete waste of a perfectly good pizza crust. I think if I could get him to taste it, dreaded spinach and all, that he just may sing a different tune.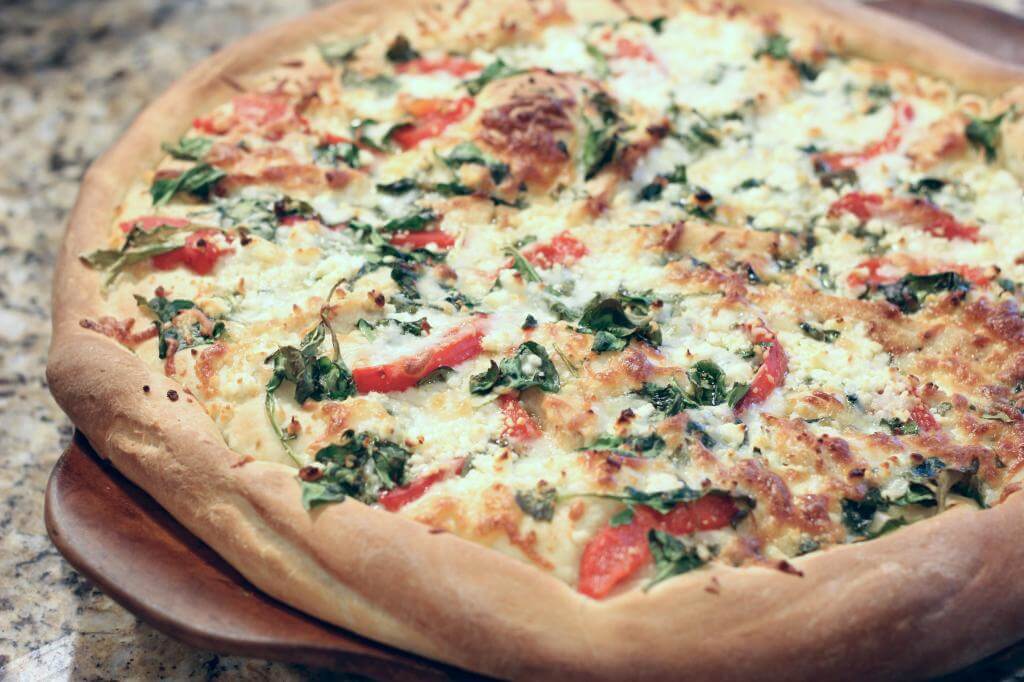 Recipe:
1 Pizza crust
2 Tbsp olive oil
1 whole roasted red pepper, sliced
2 cups spinach, torn
1 chicken breast, fully cooked and thinly sliced (leftover grilled chicken is perfect!)
2 cups mozzarella cheese
1/2 cup feta cheese, crumbled
Garlic salt (optional)
Parmesan cheese (optional)


Roll your dough out onto a hot stone, or pan of your choice. Spread olive oil all over crust and add toppings. I sprinkle a little garlic salt and sometimes parmesan cheese around the edges of the crust before baking to add some flavor!


Bake according to crust directions. Typically 425-450 degrees for 12-15 minutes or until browned and cooked through.


There are so many crust options, including whole wheat ones out there. I make my own dough out of unbleached flour and use it for everything from pizza crust to cinnamon rolls. I'll share the recipe soon!