I am not a reader. Like at all. When I had the idea to write this post, I paused a minute and thought I probably am not the best one to write this. But since there are very few books I can ever really get into, let alone finish, I decided I am probably a good one to share with you!
Favorite Books:
I brought this on vacation and read almost half of it in a day. (Don't tell my mom. She fought me every day to read as a kid!) I am completely fascinated with The Enneagram and this book has been eye opening. I told my husband that I feel like I've looked into his soul! Isn't that a goal in marriage, to see the other persons needs, wants and reasons for doing things? I am going to try to figure out what numbers my kids are, in hopes that it helps me customize my parenting to fit each one of their needs.
Life often doesn't meet our expectations and may throw more at us than we can seem to handle. But finding God's goodness in the midst of disappointment is a place where real growth can happen in your life and that's exactly what this book helped me with!
This was one of my first favorite books. I read it and then did a whole study on it with my Life Group. It encourages love for yourself and confidence in God, no matter what is happening around you.
My husband got me to read this book after reading it and buying it for several people. It focuses on 4 areas where negative thinking is most debilitating and how to shut down the self doubt in your mind.
When we feel the most weak is when God has the most ability to use us. This is such an inspirational and uplifting book that reminds you of your identity in God.
God calls us to love always and that command can be very difficult in the face of hurt. I read this during an especially challenging time in my life and gained so much perspective through it.
Favorite Devotionals:
This devotional is a bit more in depth, with daily writing space, alongside the 90 days of study. It encourages you to get personal with God and really make each daily study your own.
With 100 different short devotionals, this one is designed for busy moms who still need to start the day off on the right foot. It's easy to read and will give you a breath of strength for your day.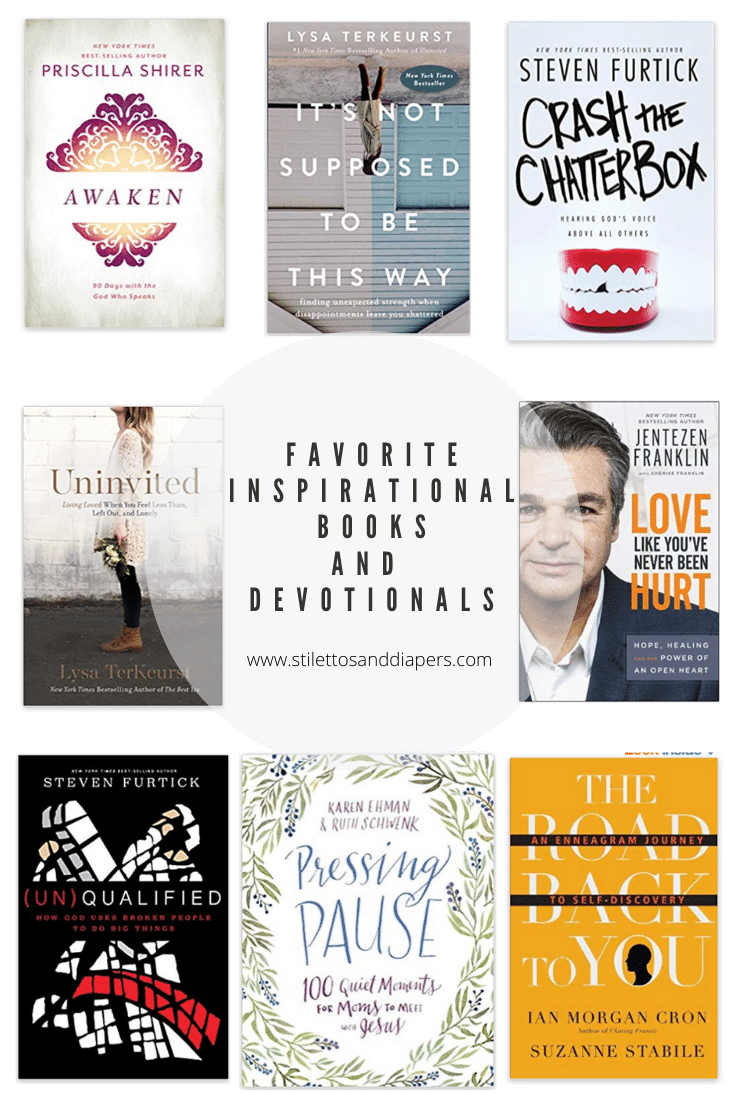 Have you read any of these books? If you have one you think I should read, let me know!