This July Amazon haul was full of plenty of great pieces! If you want to check out how they look in real life, check out my Amazon Live where I tried it all on!

This dress is SO chic! The high neck paired with the higher side slit gives it good balance. It has a sweater feel without being too thick and is fitted just enough to be flattering. I love the colorways and the quality is really fantastic.
This dress is a more fitted tank dress that has nice shape and bright color! I like the higher neckline and the fact that it is lightweight, but not see-through.
A total favorite piece is this dress! It is so comfortable and the quality is amazing. It comes in a few great color options and this one is called ginger. The adjustable straps makes it a great length for shorter girls.
This blazer is gorgeous! I could have done an XS, but wanted it to be a bit oversized. I have to roll the cuffs up a bit, but that is how the blazer is trending right now! Love it with a pair of shorts, but it's also a really great blazer for the office.
This is a cute option for a warm weather wedding, a date night or a girls night out! The square neck is just something a little different and the ruffles are so cute. It comes in lots of colors as well.
I have this romper in 2 colors and some are currently a great deal under $15! It has a snap button front, pockets and comes in lots of colors.
This dress is super comfortable, comes in a ton of colors and a couple patterns. It's a great option for travel and will also transition to fall well.
The tight knit of this sweater lets it be worn without anything underneath, or layered over a tank. It is cropped and comes in a couple of pretty colors.
This top is slightly cropped, has an elastic waist for good shape and button front. I love the elastic and ruffles on the sleeves. It's a great option for workwear!
Who doesn't love a good maxi dress!? This one is so comfortable and I love that the waist gives it some shape. It comes in a handful of colors and is under $25 currently!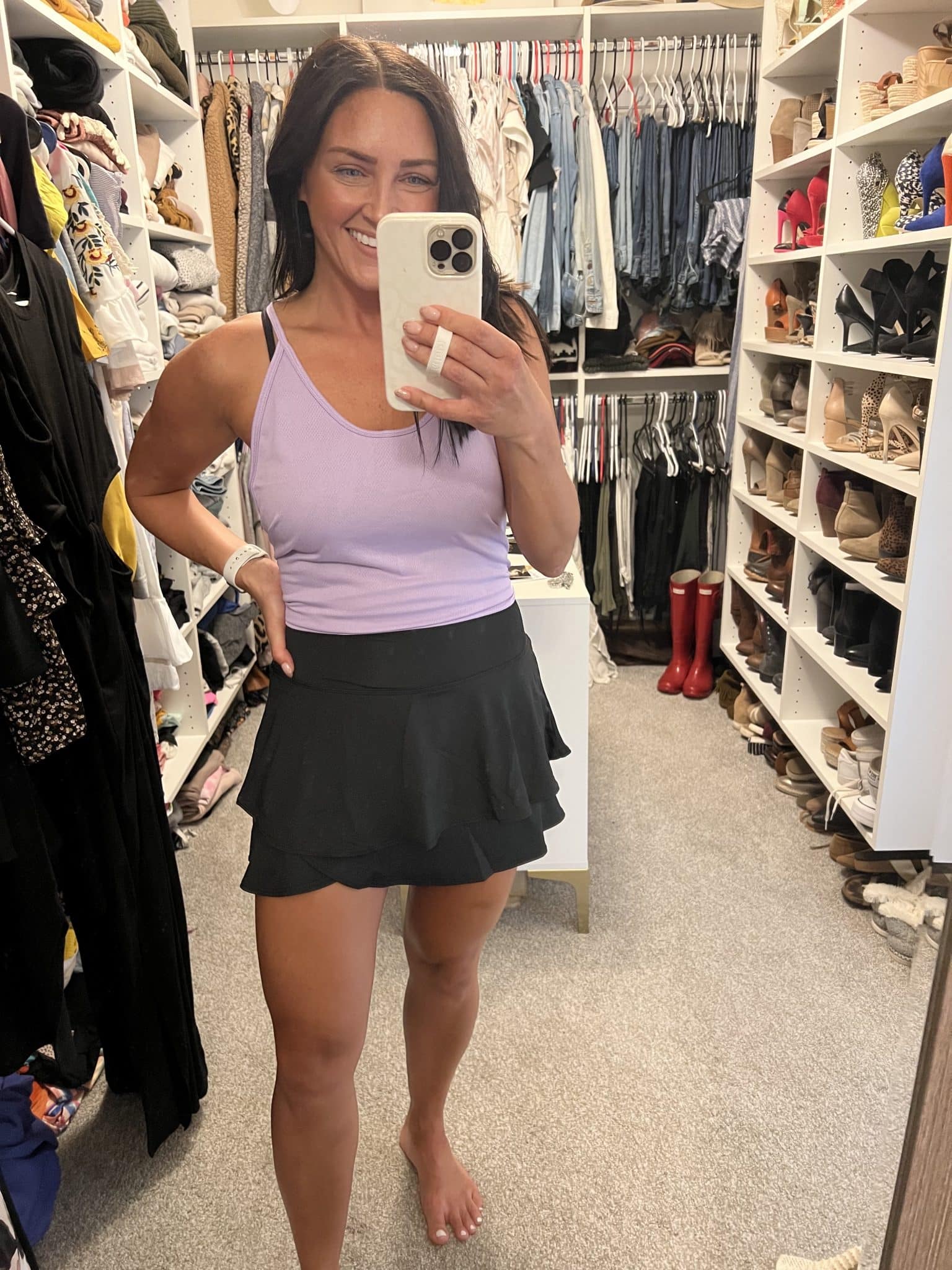 Love this cute skirt so much! It has biker shorts underneath, with a skirt all the way around. The tank is open deeper on the sides for good air flow and has length enough to tie it up in the front or back.