Happy Tuesday from our house that is ready for SUMMER! The boys finished up school last week, so Memorial Day weekend was even more special around here. This is the first year we have finished before Memorial Day and I am happy about it! We celebrated with an afternoon on the lake and some really rich Oreo shakes that Cooper was pumped to make.
On Saturday, we did tons of planting in a new bed that is so close to being done! I can't wait to show y'all. We were so tired and decided to relax with dinner and sunset on the lake. The sky did not disappoint that night!
Sunday, we slept in, watched church and headed back out on the lake for a quick surf run. It was beautiful…until it started to storm like crazy! We ended up camped out on a friend's dock, soaked and smiling. Callan says he'll never forget it! Isn't it funny how things that seem like the worst can sometimes be the best memories?
Monday we took it easy. I made a pasta salad and prepped burgers for our Memorial Day BBQ. I also made cake pops, which are one of my favorite things to make. I love a good themed dessert! We spent the evening on the deck, celebrating a friend's birthday. I woke up this morning remembering how good it feels to laugh so hard with your people. It suddenly feels like a lifetime to me that we've been social distancing.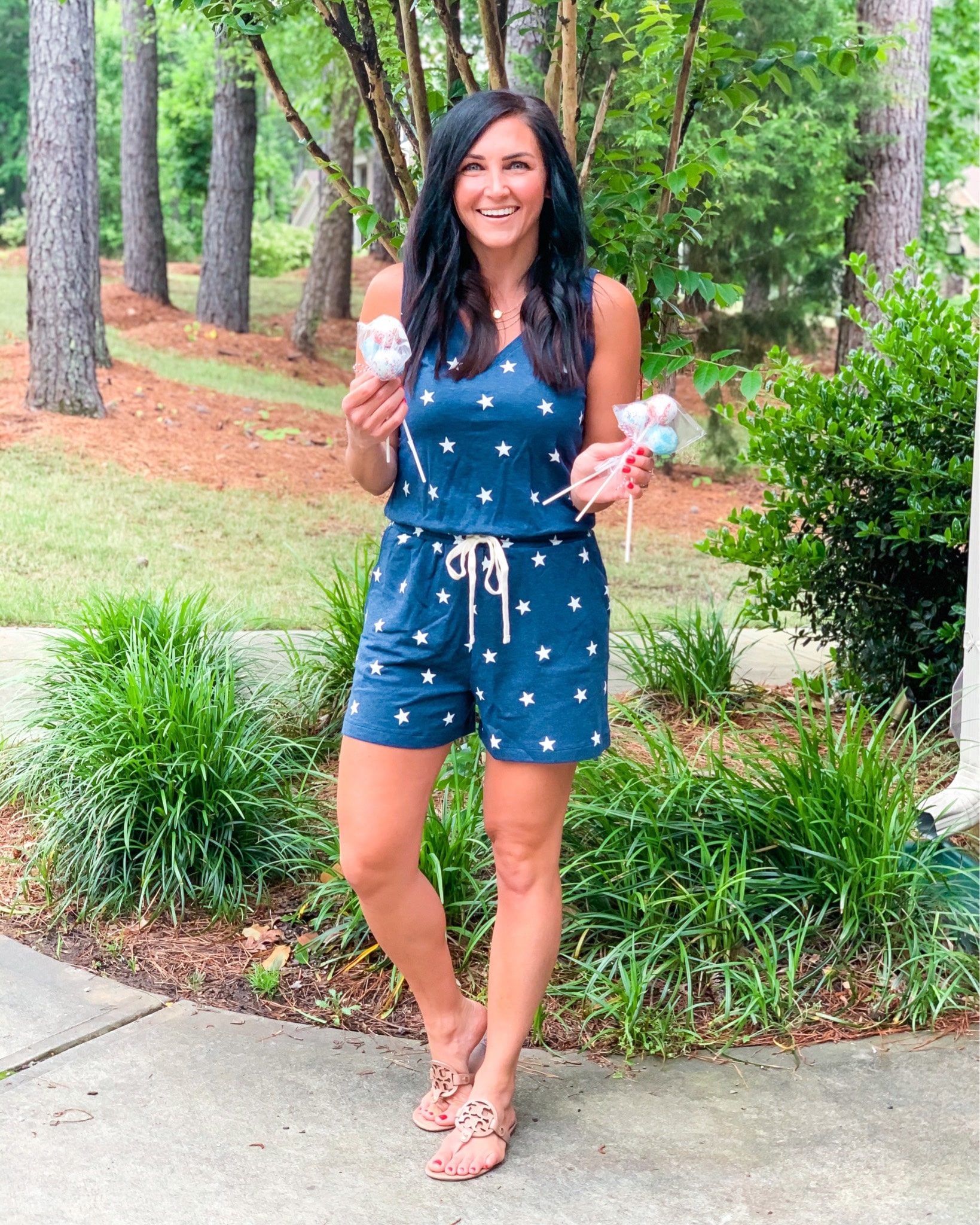 Star Romper | Slightly Big | XS | Comes in other patterns!
This week, I have a couple new posts coming up for you. One is all about our trip to 30A, now that their vacation rentals are open again! This week also starts our summer and that means we'll be figuring out a new schedule with the kids. I'm not entirely sure what our summer days will look like, but I want to try to create some sort of schedule to keep structure in the house. If that is even a thing anymore!
I'll leave you with a few good sales that are still going on from the weekend: