A recap of our family vacation to Topsail, NC, including where we stayed and where we ate!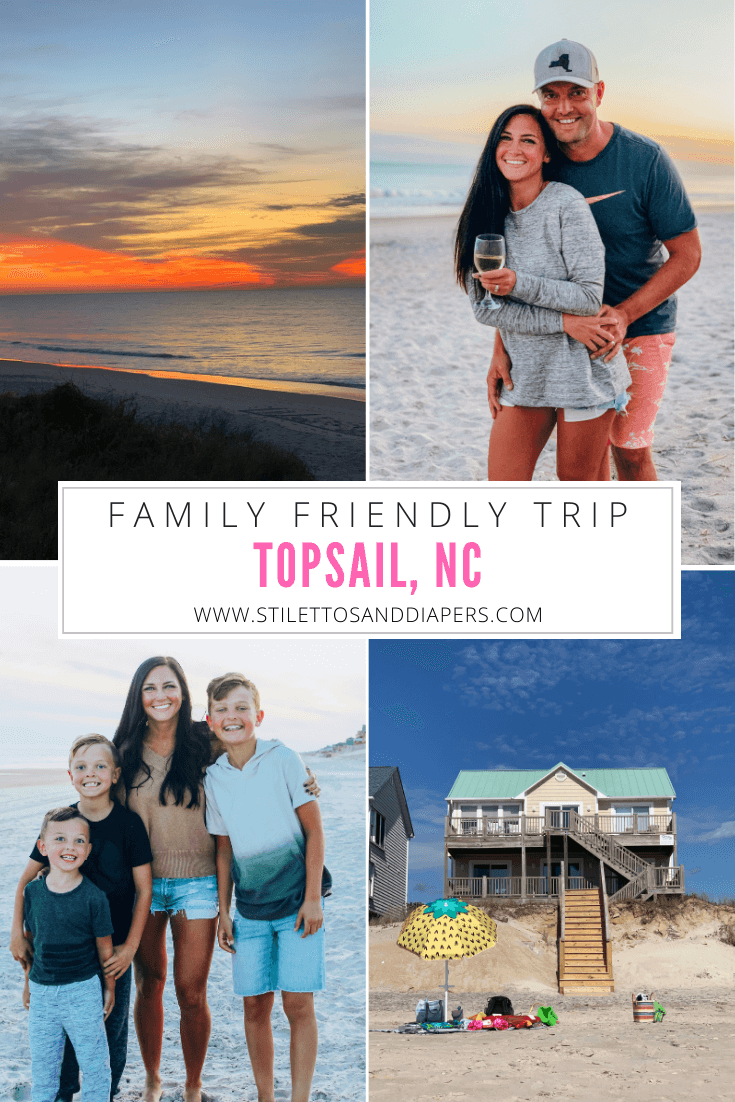 Topsail, NC Family Vacation
We had a really great time on our second Topsail, NC family vacation! (You can read a recap of our first Topsail trip here) Topsail is an island right off the coast of North Carolina and is kinda split into 3 parts; Topsail, North Topsail and Surf City. We stayed in the Surf City area both times, since that is a bit more populated with restaurants and shopping. We really loved the house we stayed in and I really recommend this area for a family trip!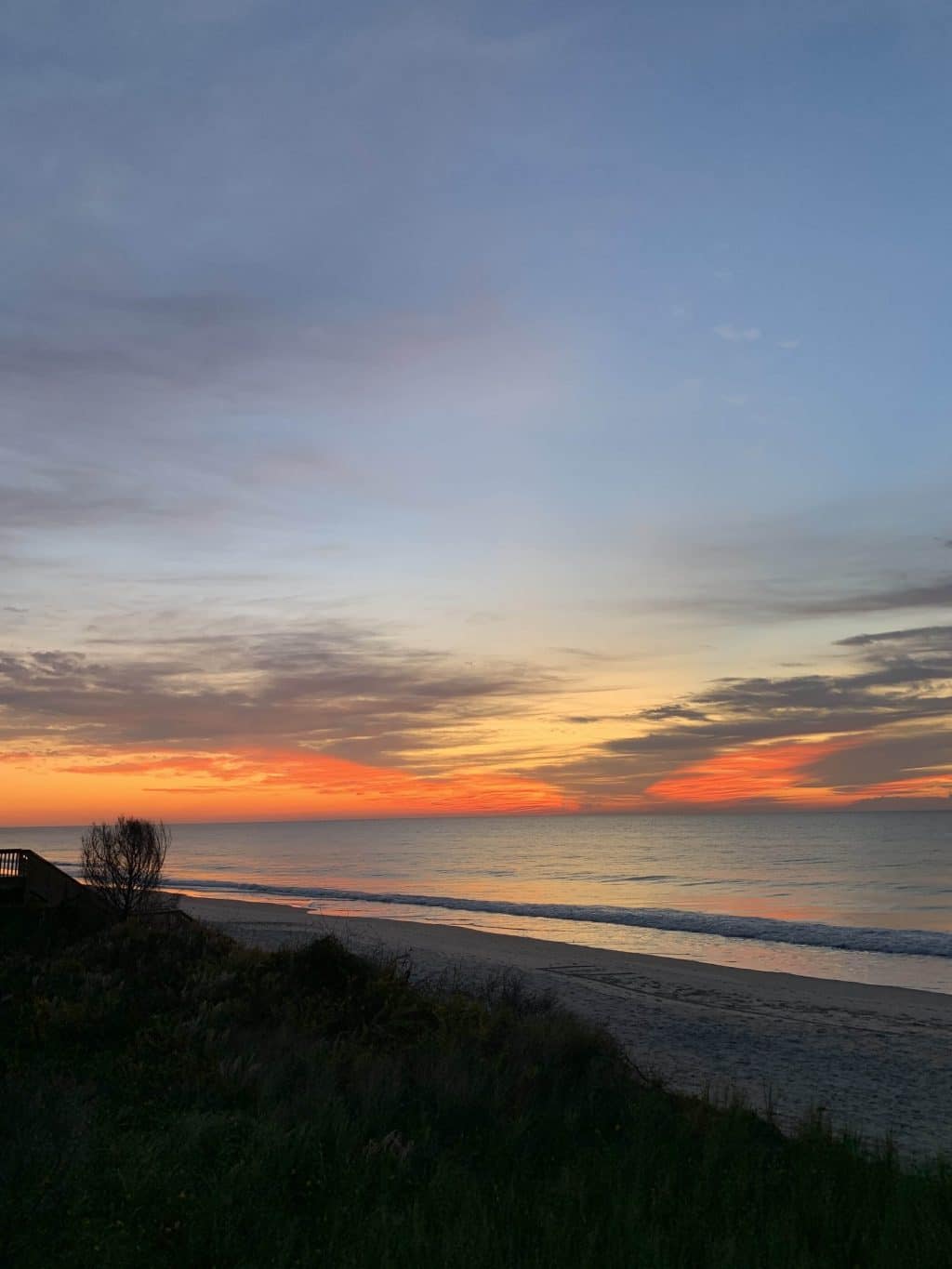 This year, we stayed at a house called Anderin Seas. It was a great location, with just steps onto the beach. It had 4 bedrooms, each with an ocean view! We were there during a low cost season, but I think the rates are more reasonable than most places we looked at. We were pleasantly surprised with how updated and clean everything was.
Best Topsail, NC Food
We went to 1 repeat restaurant and tried some new ones, too! The restaurant we decided to go back to was Daddy Mac's. It's right on the ocean and you can choose to sit inside or out. The seafood was good and fresh and we really enjoyed this meal, again!
We tried a new place, The Shuckin' Shack, that is off the beach and more "in town". It was definitely more of a bar feel, but it was great for the kids and adults alike. Cooper says their fish tacos are the best thing he's ever eaten!
Last restaurant we at at was Sears Landing. It is just over the bridge, on the intracoastal waterway and you can boat to their docks for dinner. The restaurant itself was nothing fancy, but the views are great and the food was good! It's seafood with a definite southern twist. Callan loved his scallop dinner and the cheese grits I had were delish.
One place we went back to was Thomas Seafood Market. Their shrimp is really good and we used it in a low country shrimp boil. They also have some produce, good cocktail sauce and tackle supplies.
Topsail is for Relaxation
A Topsail, NC family vacation is definitely a good choice for you if you're just looking to relax. You won't find a lot of activities or events in this small beach town, but plenty of shells (including shark teeth!) and lots of open beach for family whiffle ball games.
Side note: Ticket To Ride is one of my favorite family board games ever! Grab it for the holidays!
We've made incredible memories together here with our family and our extended family. Time and money spent on those memories are something I will never regret!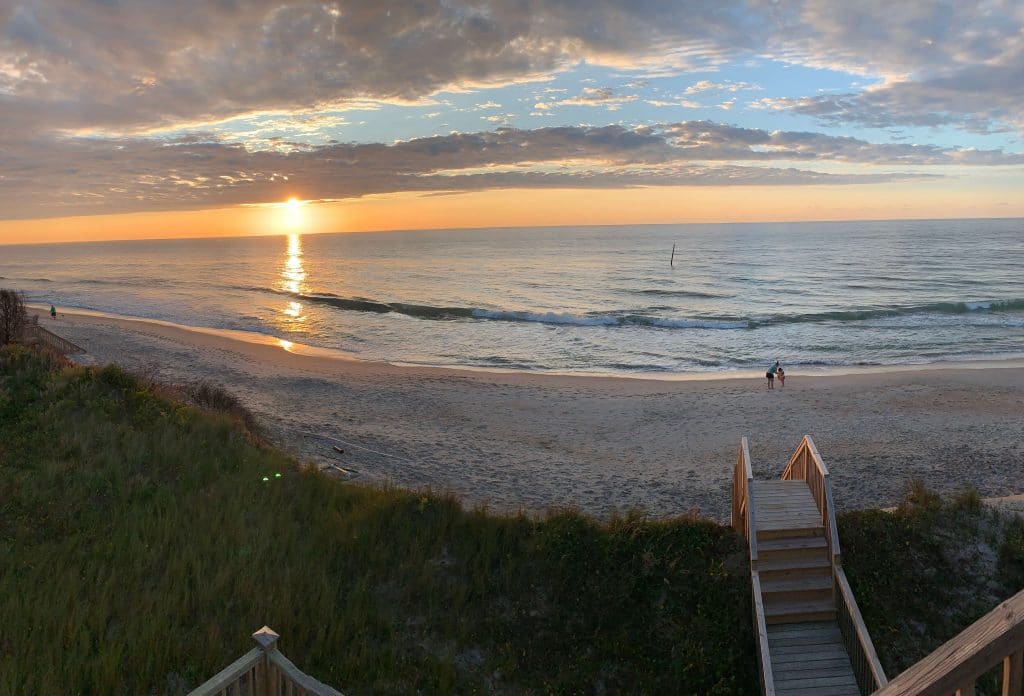 Have you been to Topsail? What are your favorite things?