We've been doing a little bit of yard work every weekend for the past few. One downfall of new construction home buying, is that you don't really get much excitement when it comes to landscaping. And by not much excitement, I mean a dirt backyard and about 10 plants.

We have big plans for beds around different parts of the house, as well as a walkway and fire pit. After getting some quotes, we've decided that we're going the manual labor route that we did in our last house and are doing it ourselves. I know it will take awhile, but there's an awesome sense of pride (and a ton of money savings) in finishing these projects on our own. Even if it does take us weekends on end.
I will say, that while it's been work, it's been a lot of fun having the whole family outside together. This guy is especially fond of sitting on the blanket in the shade and taking it all in.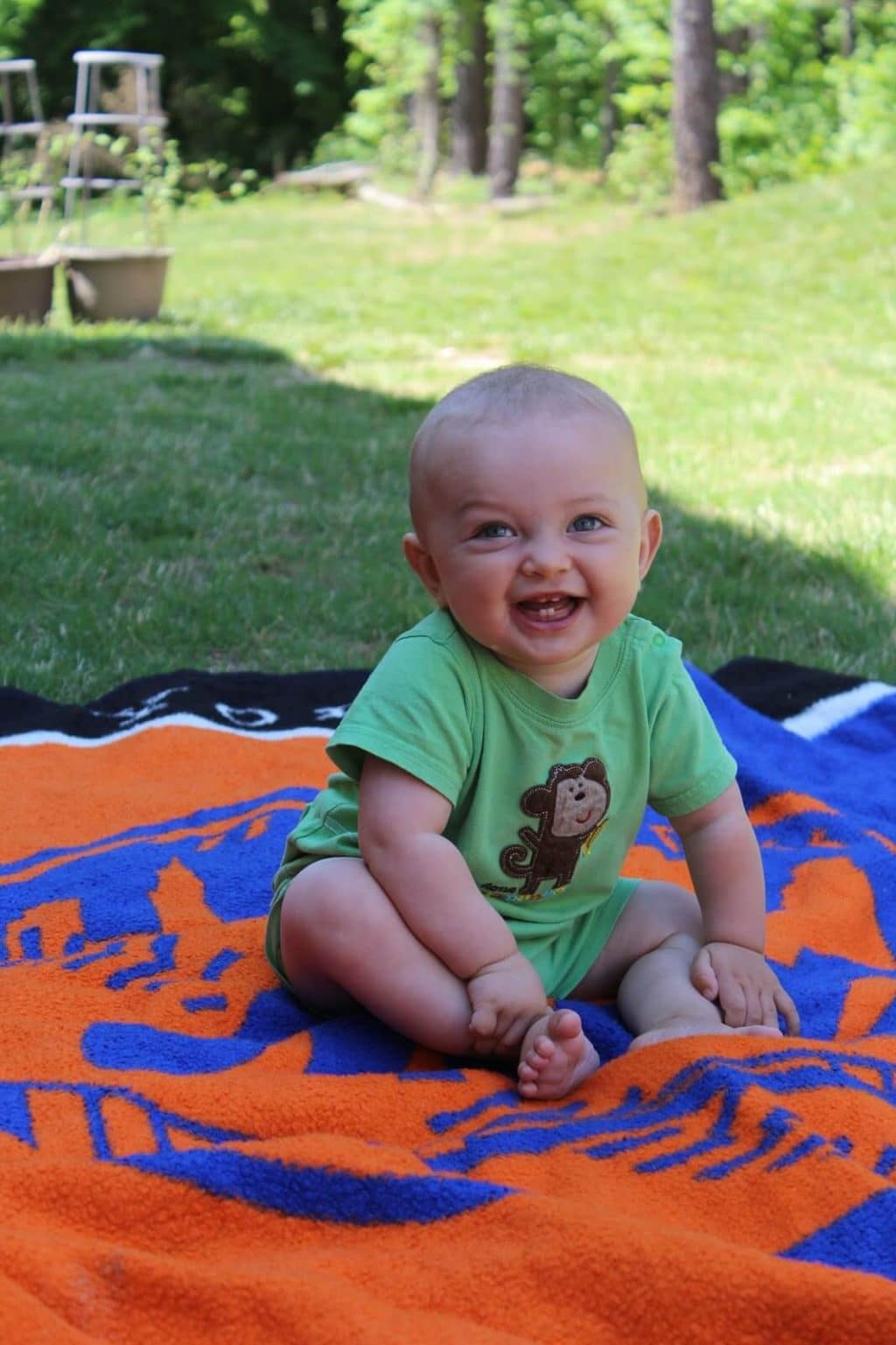 This weekend, we finally finished a bed we've been working on behind the basketball hoop, complete with some flowers that have been thriving for nearly a month. It's practically a miracle! We also finished a bed on the side of our house to run alongside our walkway that we hope to be done in the next couple of months.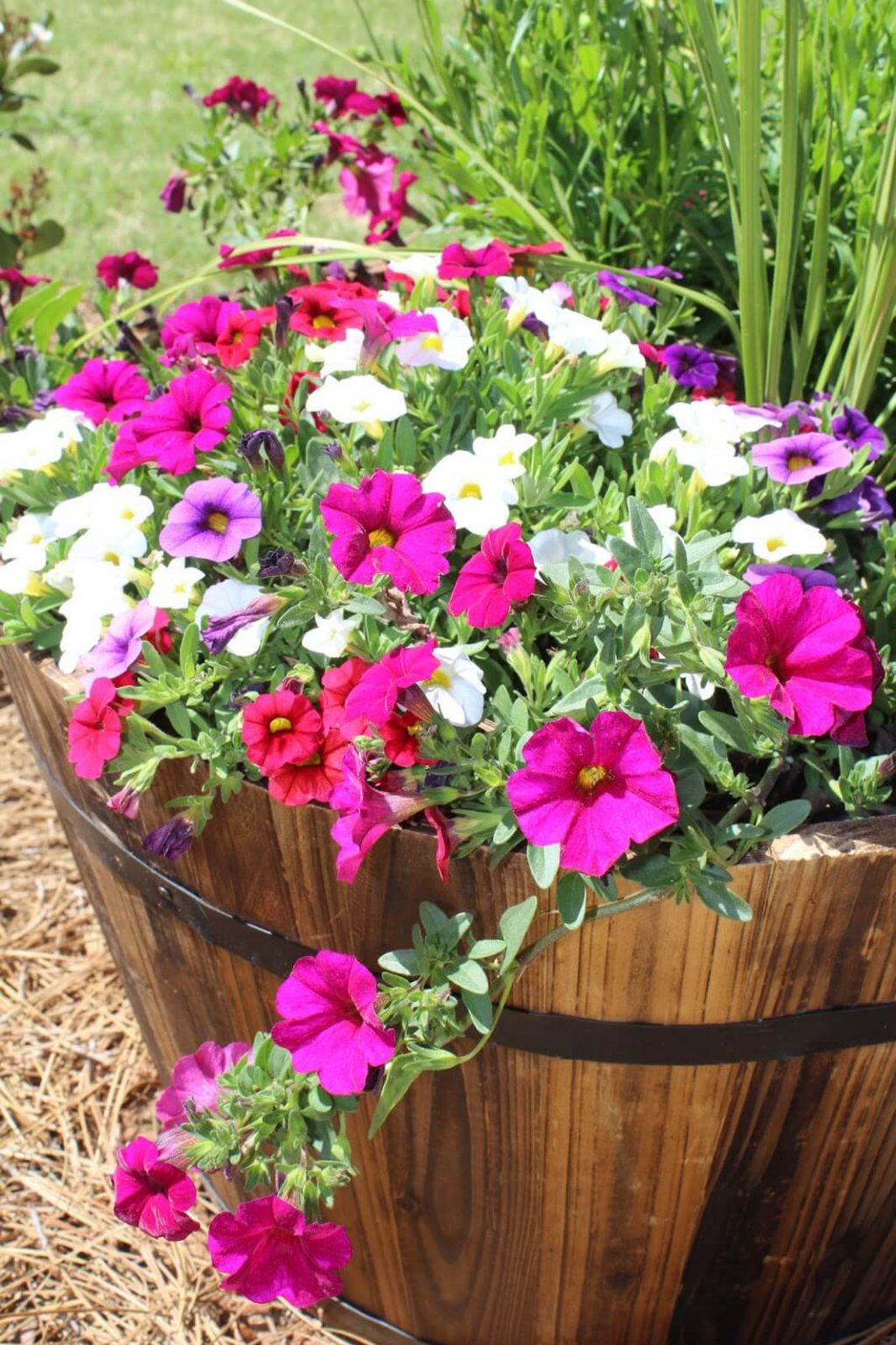 While there's a lot more playing than helping from the boys, they love to get involved, too. I'm a sucker for the little character gardening gloves!
While we were dreaming big dreams of our soon to be built fire pit, we decided that instead of waiting on our easy peasy gas one, we needed to have a bonfire in our little pit. The boys absolutely love it and I love anything that we all can do together and enjoy.


When I was out at CVS this week grabbing some of my favorite Gold Emblem Abound snacks, (no artificial preservatives or flavors in the whole line make them our go-to snacks and these are my boys faves!) I saw this box of organic honey grahams that we hadn't tried before. I knew we would be out working in the yard and hoped s'mores were in our future.
It wasn't quite dark enough for a fire, but we don't like to mess with bedtime around here.
Cooper loves to set his marshmallow on fire. I LOVE this pic The Hubs grabbed of his cooking process!
I sat back on the swing under our deck and couldn't feel more happy for this crazy, messy, wonderful life. No, the grass isn't filled in, there's no fancy stone seating around a beautiful fire pit just yet, but this view is perfectly beautiful to me.
Disclosure: I'm proud to be working with CVS Pharmacy to help spread the word about their tasty and better-for-you Gold Emblem and Gold Emblem abound exclusive snack lines.
All opinions expressed are my own, and all product claims or program details shared should be verified at CVS.com or with the appropriate manufacturers.