Cooper is walking. And climbing. And preventing me from doing much but following him around and taking him off high surfaces. I would have more pictures if I didn't freak out and pull him down every time. He has been on the dining table, my desk and the back of the couch. Scare me to death.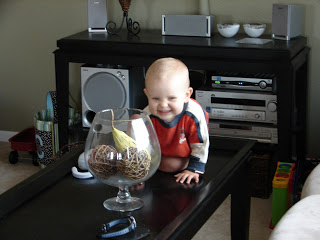 Haha

, Mom. I'm up!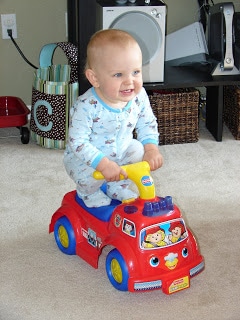 And I am stealing your stuff.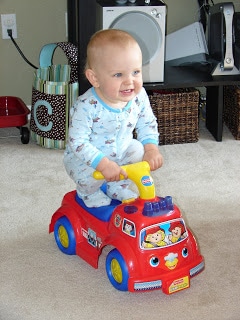 And I will balance on this moving toy until you have a heart attack.

In light of my new career in chasing, I have decided I am an every other day
kindof
blogger. I tried to blog every day, and I was pooped. Not sure if I spoke to my husband during the month of May either. That is probably a problem, huh? If I am going to blog every other day or so, I thought I should add more to the list. Then I will be busy one day, and super lazy the next.
Showering
Making the bed
Doing the dishes
Cooking dinner
Picking up toys
I think all of these things are better the next day. Don't you?
Check out other Wordful Wednesday post here: