Happy Friday! It's been a bit since I posted some of my Friday favorites; another thing I want to be doing more of! It's a mess of random this week, for sure!
Someone on Instagram asked me about my makeup recently, which is massively flattering because I don't think I'm really awesome in the beauty department. But it did remind me of this kit I got around Christmastime that I've been using and LOVE! It's a bronzer and highlighter set by Bare Minerals and it's a great deal! Just gives you a nice little glow, especially while we're all a little paler than we like!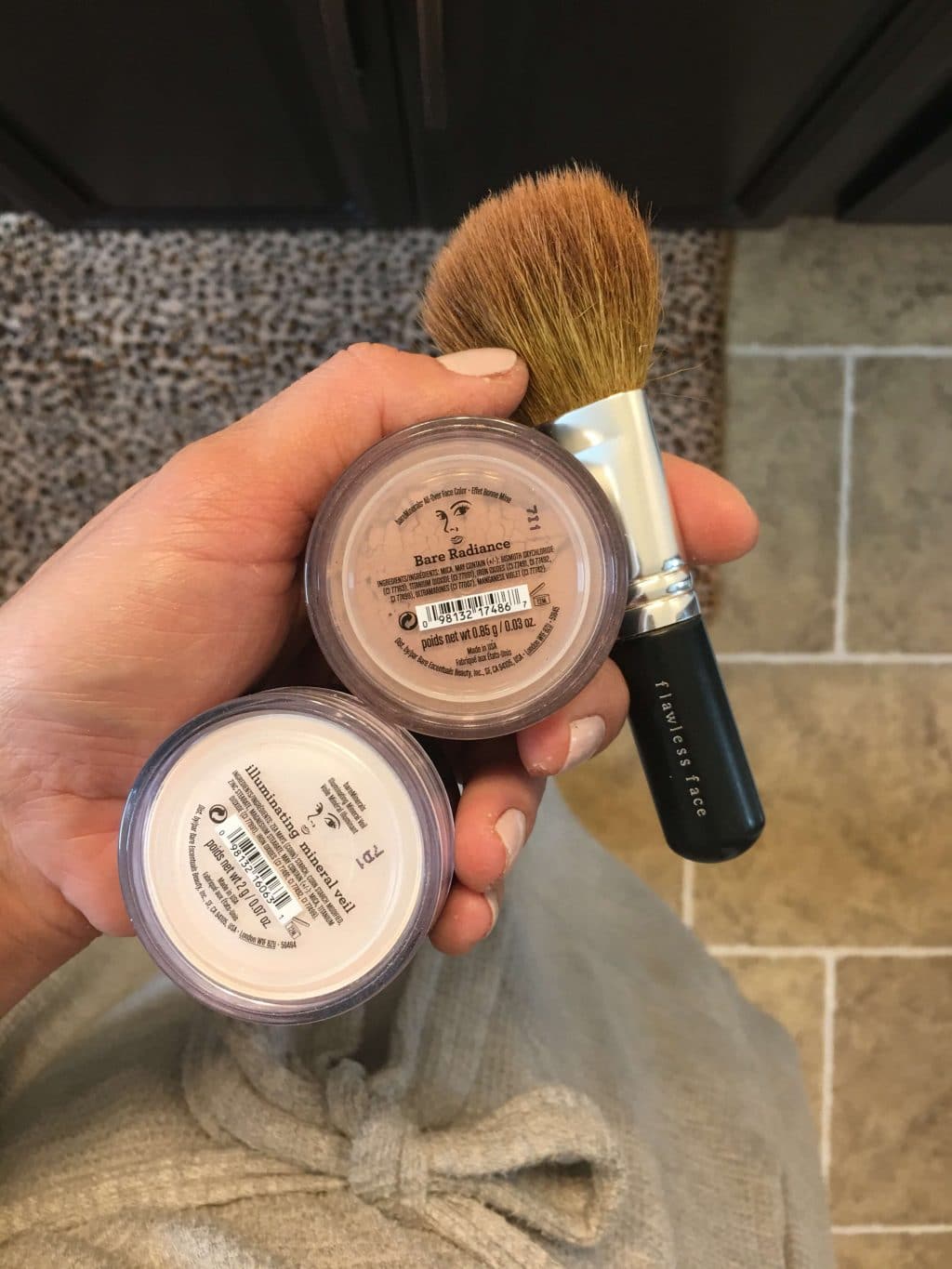 I found this Whole30 recipe for avocado pesto noodles that mentioned it was like eating fettuccine alfredo. It was not, but it was actually delicious. I sprinkled some red pepper on top and it's a great side dish that's packed with veggies. I'll probably top it with grilled chicken next time! Side note. I also made these Whole30 breakfast sandwiches over our snow break last week and they were amazing!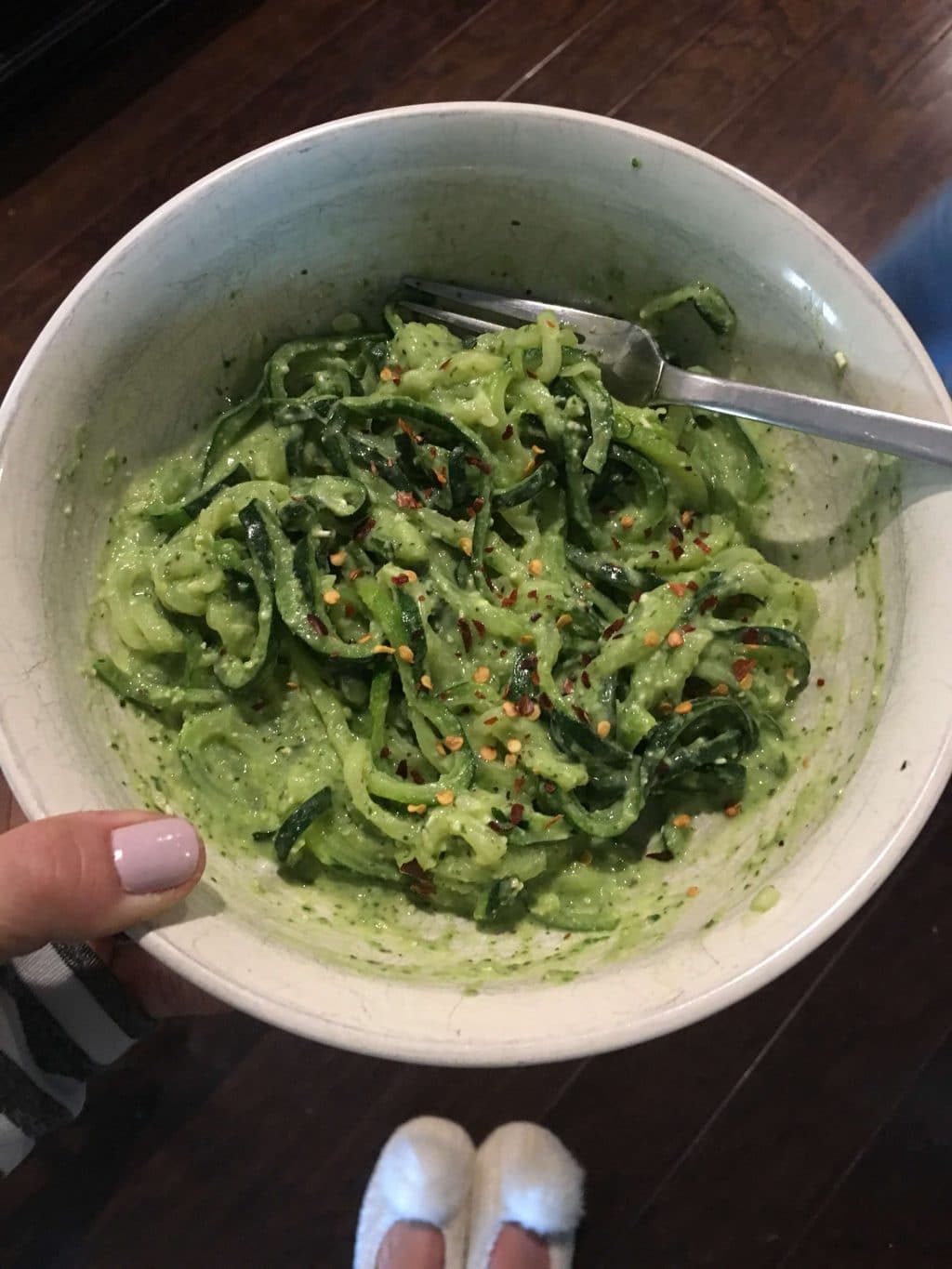 We got a date night this week! It's restaurant week in Charlotte, which means all these restaurants partner to give 3-4 course meals for a set rate. It's a great chance to explore new restaurants, or just go out while still being able to pay the sitter and not declare bankruptcy. I'll be honest here and say that we planned 2 restaurant week meals, knowing it was during Whole30. Our meals weren't compliant and I'm okay with that. We've done the whole strict 30 before and are sticking to it still for the most part, just didn't want to pass up this week. To me, now that I've done it and know my triggers, I can easily have a meal and not "relapse". Haha. Another side note. How cute is this $10 cupcake top? It's hard to see here, but I did a full fit review on my Instastories of several items I just got in, so check it out!
My life group started The Best Yes bible study this month. I can't tell you first, how much being in this group has been so great for me. To sit with women who inspire you in a positive way, listen to your prayer requests, laugh about motherhood…it's just so refreshing. I look forward to our meet ups and this study has already been just what I need to hear. I've actually read the book before, but am learning even more this time. I feel, and I'm sure y'all do too, very pulled in different directions. I'm a people pleaser and I say yes to too much. This study has really been eye opening that sometimes saying yes, means saying no to important things, like your family and yourself. I highly recommend you check out the book!
Ahhhh, lake days! We are in a boat club and you pay monthly year round. Our goal is to use a boat every month, you know to get our rents worth! Haha. We had a beautifully sunny day last weekend and it was great to get out. One of the reasons we are so in love with Charlotte, is because we get to spend so much time on Lake Norman. Boating is something that is very relaxing for us and just a really special time to be able to spend as a family. It will pick up to much more as soon as it's warmer, but I really loved the taste of summer we had in January!
Elderberry syrup. One class in my boy's school had 11/19 kids OUT SICK today. Y'all. I'm just not okay with that! I've been diffusing essential oils and making everyone take elderberry syrup. I was a skeptic. But Lincoln was hospitalized with croup early last year, then had it again in December. When he started with that ever so scary congestion/funky cough this week, I ran to the farmers market. The Elderberry Syrup Lady brings some to my local spot and I started giving it to everyone. Callan's cold has cleared and Lincoln has a runny nose still, but is fine! I can't say it's from that specifically, but the timing makes sense. No flu here, please!
Lastly, I want to leave you with this quote that meant a lot to me this week. Persistence is proven by persevering even when you don't see the point. This rang true to me in eating healthy and working out with no real results. It also meant a lot to me in regards to motherhood. Sometimes I feel like all I do is discipline and fuss at the boys. I'm trying to stay consistent, but I'm sure you know it's hard! I felt like this quote was just saying, keep going. Keep teaching your boys the right things to do; showing them the right way to do things. It might not seem like it's "working" now, but it is. It's shaping them and molding them into the gentleman they'll be one day. Don't lose heart, moms!
I hope you all have a wonderful weekend, filled with lots of good times with family and friends. Enjoy some time for yourself while you're at it. I promise you'll come back to care for your people even better.