Happy Mother's Day!
What are the chances you're getting exactly what you want today? I mean, is it really possible to make kids stop dirtying their diapers or complaining about something? 

Motherhood is hard, y'all. But you already knew that! Being on call 24/7 can lead to quite the frazzled, hot mess of a woman and I don't know about you, but it's not a good look on me. I've had 3 c-sections, spent endless hours working on body builder quads from all the bouncing to sleep and have even (accidentally) sipped my own child's pee. I really feel like I should get a huge medal, close to the size of Flavor Flav's clock, but that might be an obnoxious gift for myself!

Sometimes I get jealous of the girls who have their mom right down the street, where they can drop the kids off to take a breather every now and then. I have a group of girlfriends here and we're all in the same boat with none of our mom's nearby. In thinking about Mother's Day and how the best way is to spend it, I figured we should take matters into our own hands and celebrate our own darn selves. I planned a tropical bunco night, complete with all things girly and we Buttered ourselves up, with JaM Cellars Butter Chardonnay.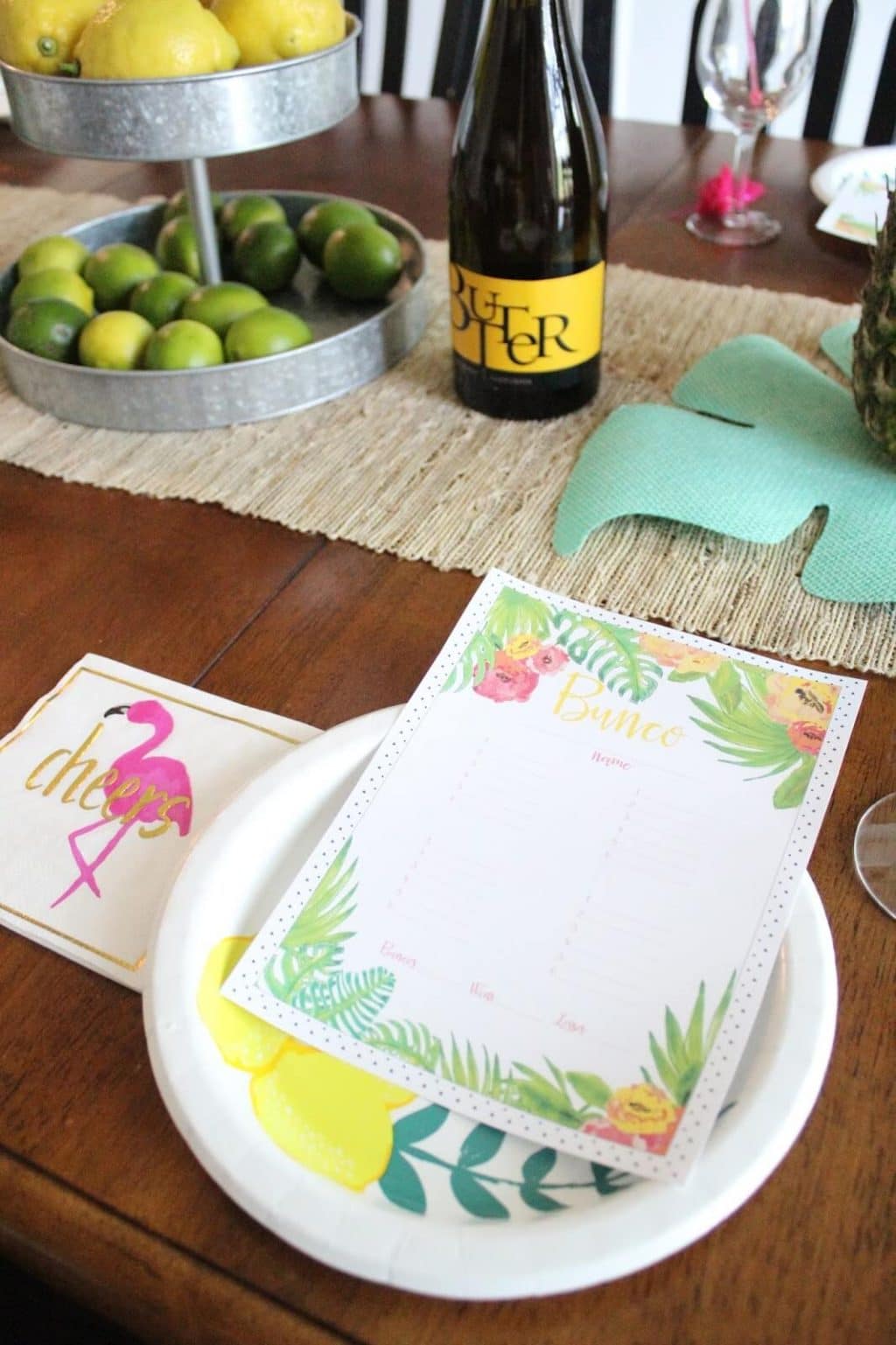 There wasn't a child in sight and we used our night of freedom laughing a lot, eating snacks we didn't have to share with anyone and drinking Butter. The alcoholic kind. When the weather warms up, I'm a total chardonnay fan and I love the fruity, lemon taste of Butter Chardonnay. At under $20, you can totally justify drinking it on the regular. My grandma always said that butter makes everything better and if she were here to sip this one with me, she would say this Butter is no different. 
Motherhood is the hardest and yet most rewarding job in the world. It's not only okay, but totally necessary to celebrate that hard work! Make sure that you're taking the time to spoil yourself every now and then. Or everyday. I won't tell! Have some Butter and dance while you cook dinner. Sit in your backyard and watch your kids play instead of cleaning up after them. They're the reason you drink anyway, so go ahead and bring that wine with you! Use this store locator to find JaMCellars Store Locator to find the Butter closest to you! 
I was selected for this opportunity as a member of CLEVER and the content and opinions expressed here are all my own.