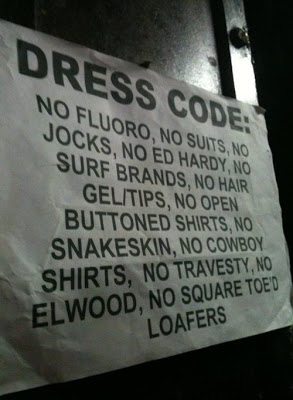 This week we're headed to Vegas, and you all know the thing at the top of my list is what I'm wearing.
Shopping for the outfits knowing I'll be with all the who's who of the hubs company is scary. Making it worse are the dress codes. This is what I have to work with.
Semi-formal
Seriously, what the frick is Celebrity Chic?
I wouldn't know if I was in dress code if I wanted to.
Anyone have a clue?
I guess it wouldn't change much. They only told us 1 week in advance so you know I already had all my clothes ready to go.
They've been tested with no nip slips, so I'm pretty sure they should just be happy with that. Well, as long as dress #3 doesn't rip at the seams when I sit down.