My favorite, everyday and mom friendly ways to style the popular Spanx leggings!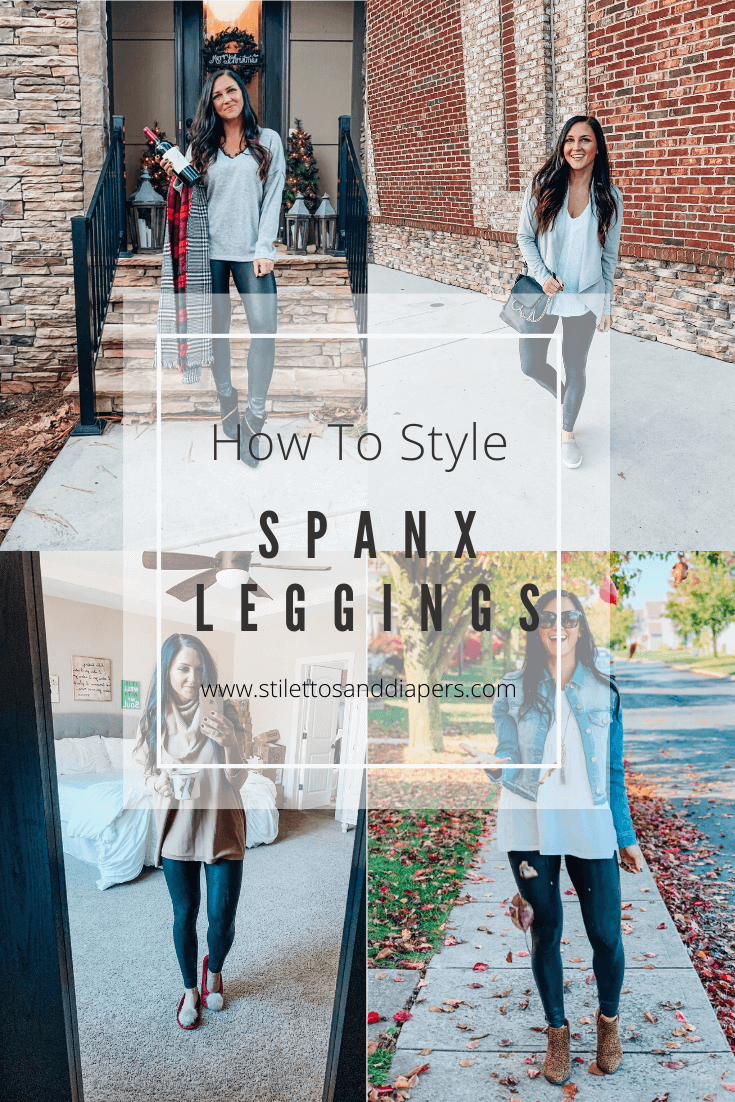 I just told my friend the other day that I'm not big on buying "luxury" pieces, but these Spanx leggings are that for me. And? I don't regret buying them one bit. I feel like I've gotten my monies worth over and over. They're much more versatile than regular leggings, in my opinion, and I wanted to share my favorite ways to wear them! Now, these leggings are sold at many places and don't go on sale very often. I will post on Instastories if I ever see them go on sale for sure! But, if you're short like me, getting them right from Spanx is the best bet, since they have the petite length! They also have these amazing leopard leggings that I've been eying!
How to Style Spanx Leggings
This is a favorite type of look, because it can go from school pick-up, to date night, to coffee with the girls. A long shirt, layered with a denim jacket is a great mix. Even without the denim, you can put a tunic sweater with these leggings and make them office friendly. Leopard booties don't hurt either!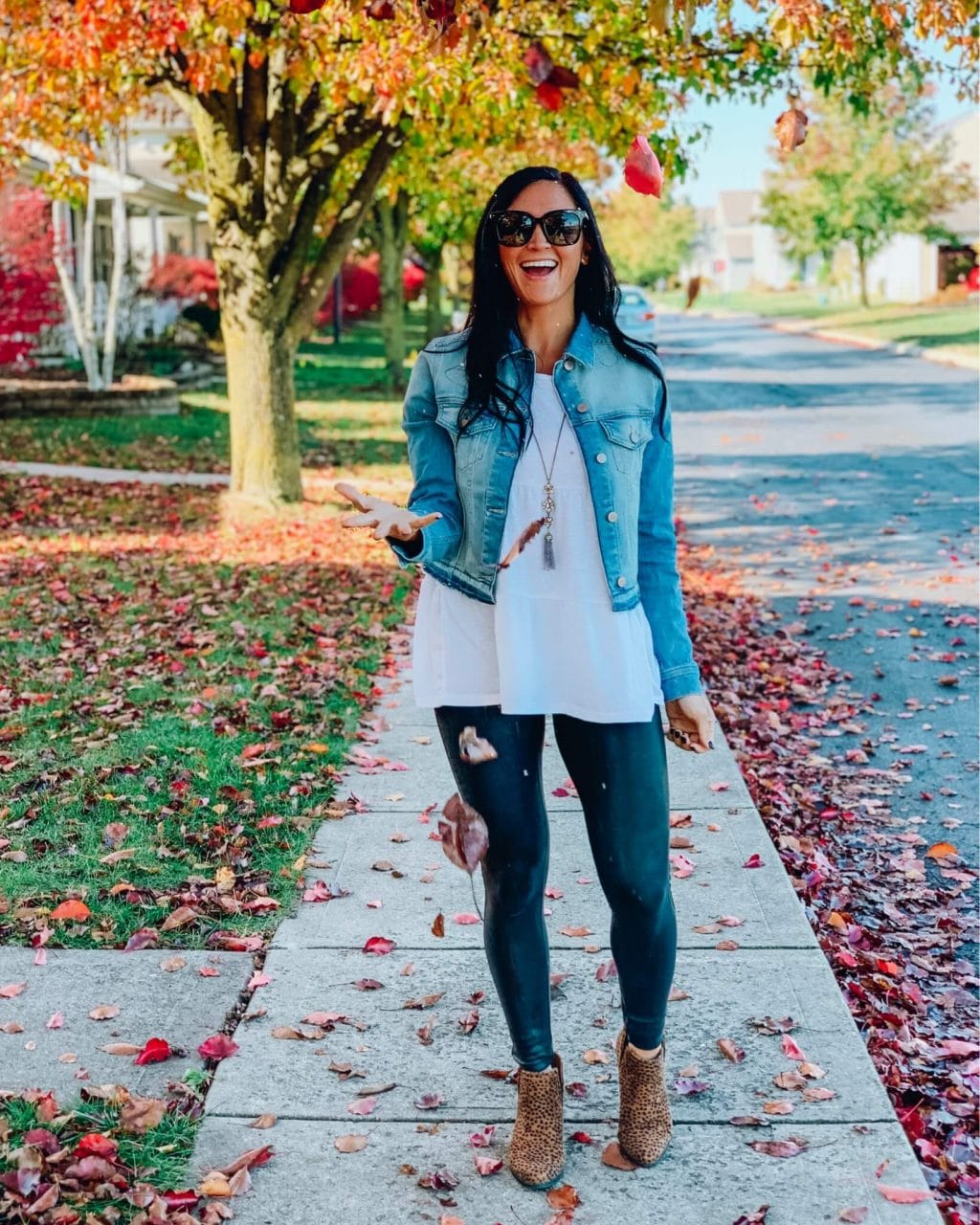 A sweatshirt and your favorite sneakers are perfectly acceptable with these faux leather leggings! As is a pair of slip on sneakers, a t-shirt and a comfy cardigan.
I can't tell you how many times I've worn these leggings with an oversized sweater and slippers around the house! They're literally that comfortable. If you put on a pair booties, this outfit would instantly be perfectly acceptable for just about any outing.
The thing that really sets these leggings apart from the rest, is the leather look that gives them the ability to be pretty dressed up. A pair of dressier booties or over the knee boots are great with the leggings. Add a sweater or blouse that brings the outfit up a notch.