You know what's awesome? A new recipe that gets approval from all family members and makes it into the meal rotation.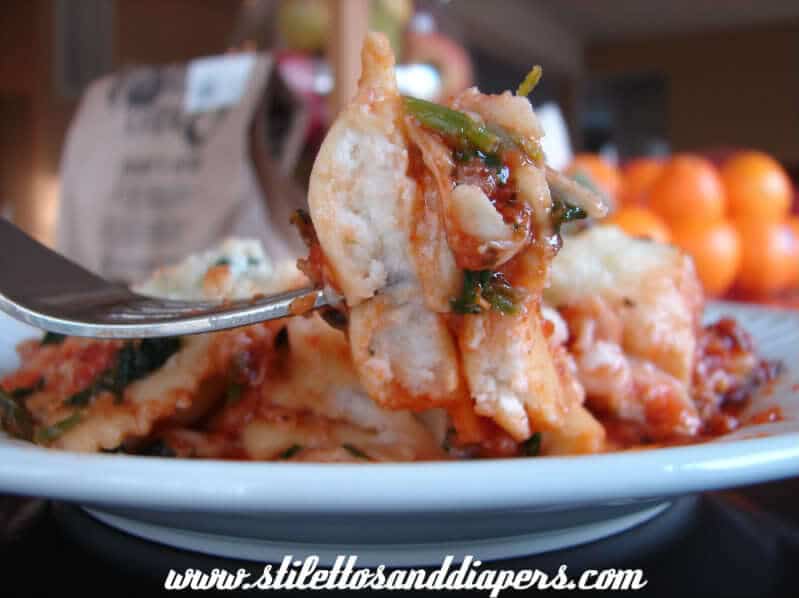 This recipe is from eMeals. You sign up for a meal plan that works with the sales at your store, or for a meal plan that fits the type of food you eat. (Organic, low fat, gluten free.) They send you a menu every week with a shopping list. How brilliant is that? Now, my hubs is insanely picky, so we don't do all the meals or I swap some ingredients. He chose all the recipes he liked and I put them in April's meal plan. Our first meal of the month, we got this winner. It is so easy.
Spread sauce in a greased 9×13.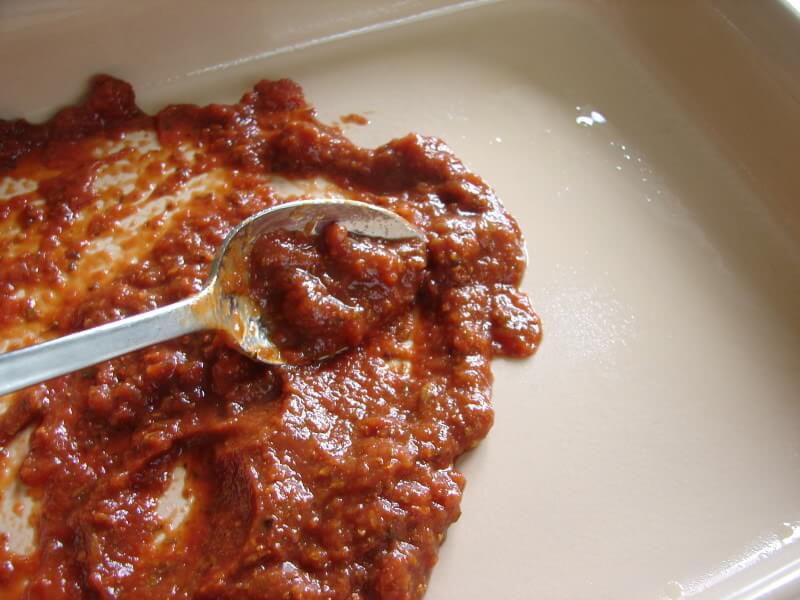 Top with a layer of frozen or refrigerated ravioli.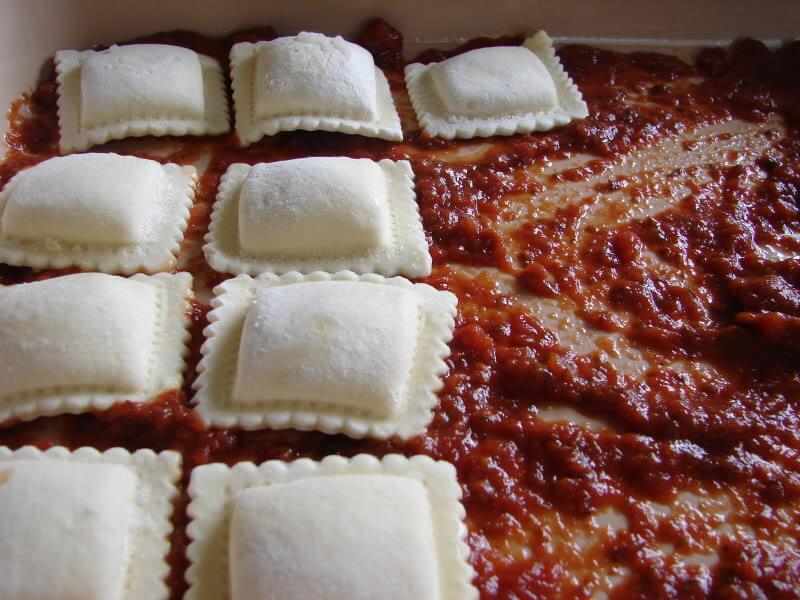 Followed by frozen spinach, thawed, and mozzarella cheese.
Repeat all layers and sprinkle with parmesan cheese.
This took me all of 10 minutes to assemble, then 40 minutes in the oven.
Recipe:
1 large bag ravioli, frozen or refrigerated
10 oz box chopped spinach, thaw & squeeze
8 oz mozzarella, shredded

(I was liberal…may have used a bit more)
Bake, covered at 375 for 30 minutes, then uncovered for 10 minutes.
I highly recommend eMeals! For around $5/month, it is totally worth it to not have to decide what to cook for dinner!