I mentioned in my newsletter last week (if you don't get it, sign up in that little box on the right on your desktop or bottom of the page on mobil!) that we've been playing around with weekly menus and it's working! We do a powwow on Sunday nights for everyone to pick meals together. These are my kid approved and I hope your family loves them, too!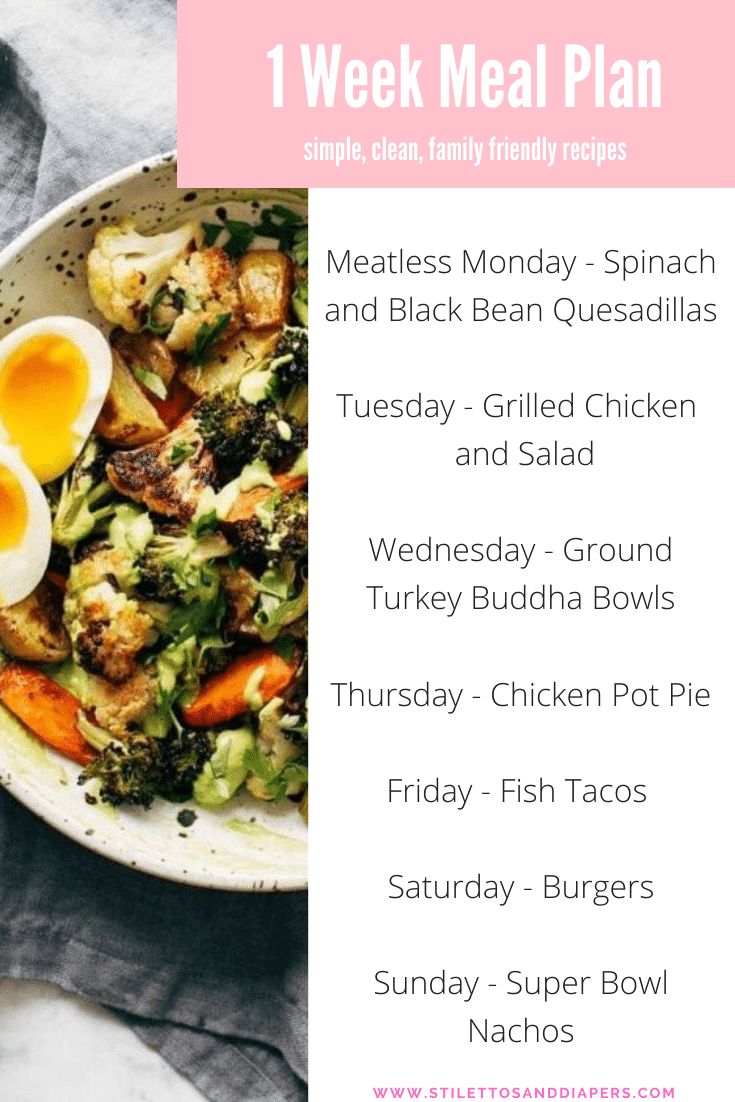 Weekly Meal Plan
Monday – Spinach and Black Bean Quesadillas
Going to try to get my meat loving boys to do a meatless day each week!
This one is so easy, especially if you marinate the chicken in a ziplock ahead of time.
I'm a big believer that giving our kids some say in our choices helps a lot with trying new things. I love a buddha bowl because everyone can pick the things they want on it. I use the recipe linked above, plus add in some ground turkey.
The boys LOVED this last time! I think I'm going to put my homemade dough blobs on top instead of biscuits to make it a bit healthier.
A family favorite. I grabbed some mahi mahi to make them with this week.
I try to stick with fun/easy meals on the weekend. Our double burger wraps are delish and don't leave you feeling like you ate a burger!
Sunday – Nachos
Sunday is Super Bowl and everyone is eating yummy food! I love going for nachos and letting everyone build their own plate.
Hope you all have a wonderful week and thanks for reading!