Hello! I hope you and yours had a wonderful Christmas and continue to have some time to enjoy with your families. We had a busier than expected December, so we are soaking in all the laziness that is Christmas break now! I love the documentation that I get to have with this blog, so here is our Christmas in a post!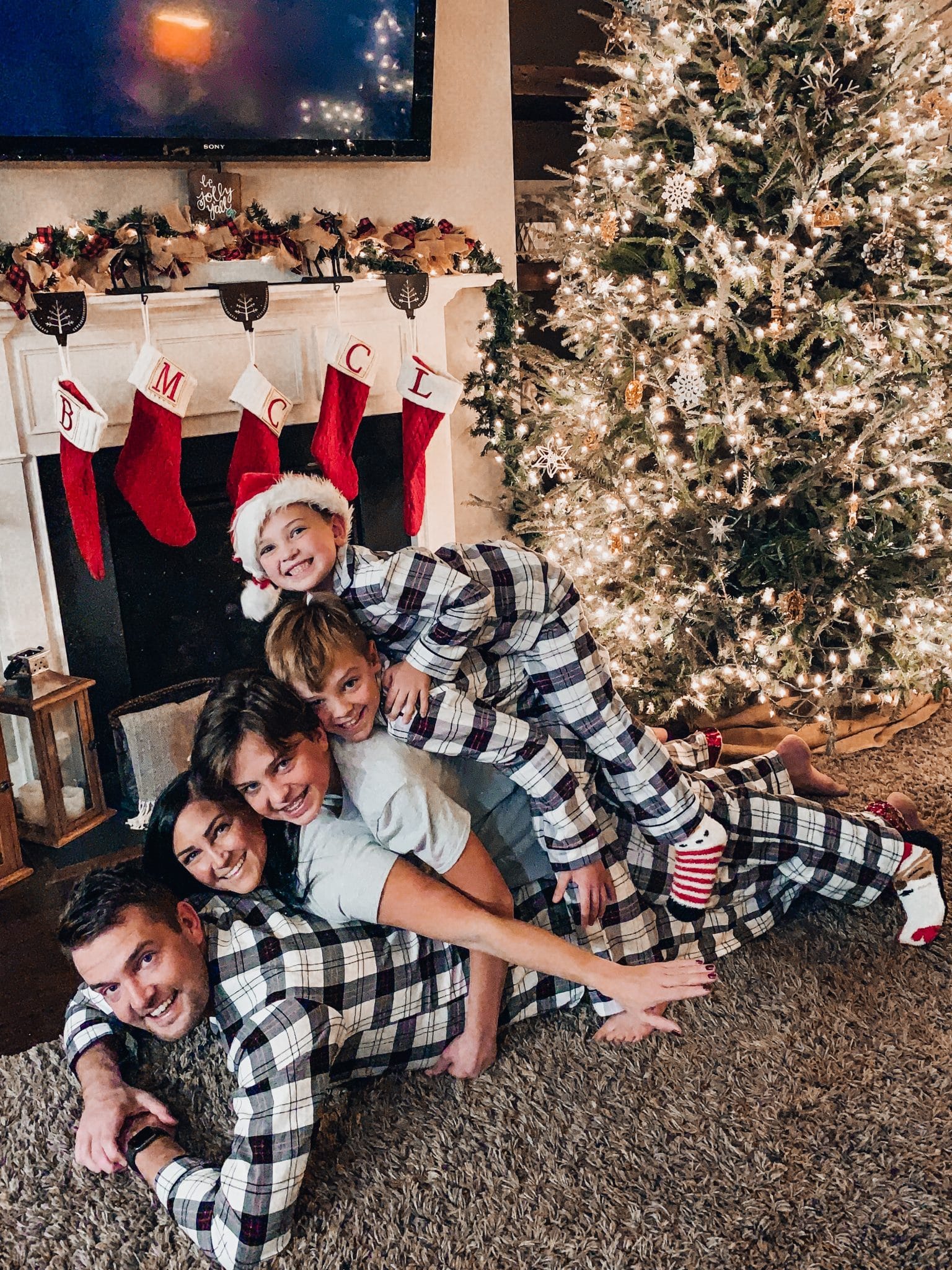 This room got really 2020 on us with the half light PEACE sign and a string of lights out on the tree. We decided to leave it!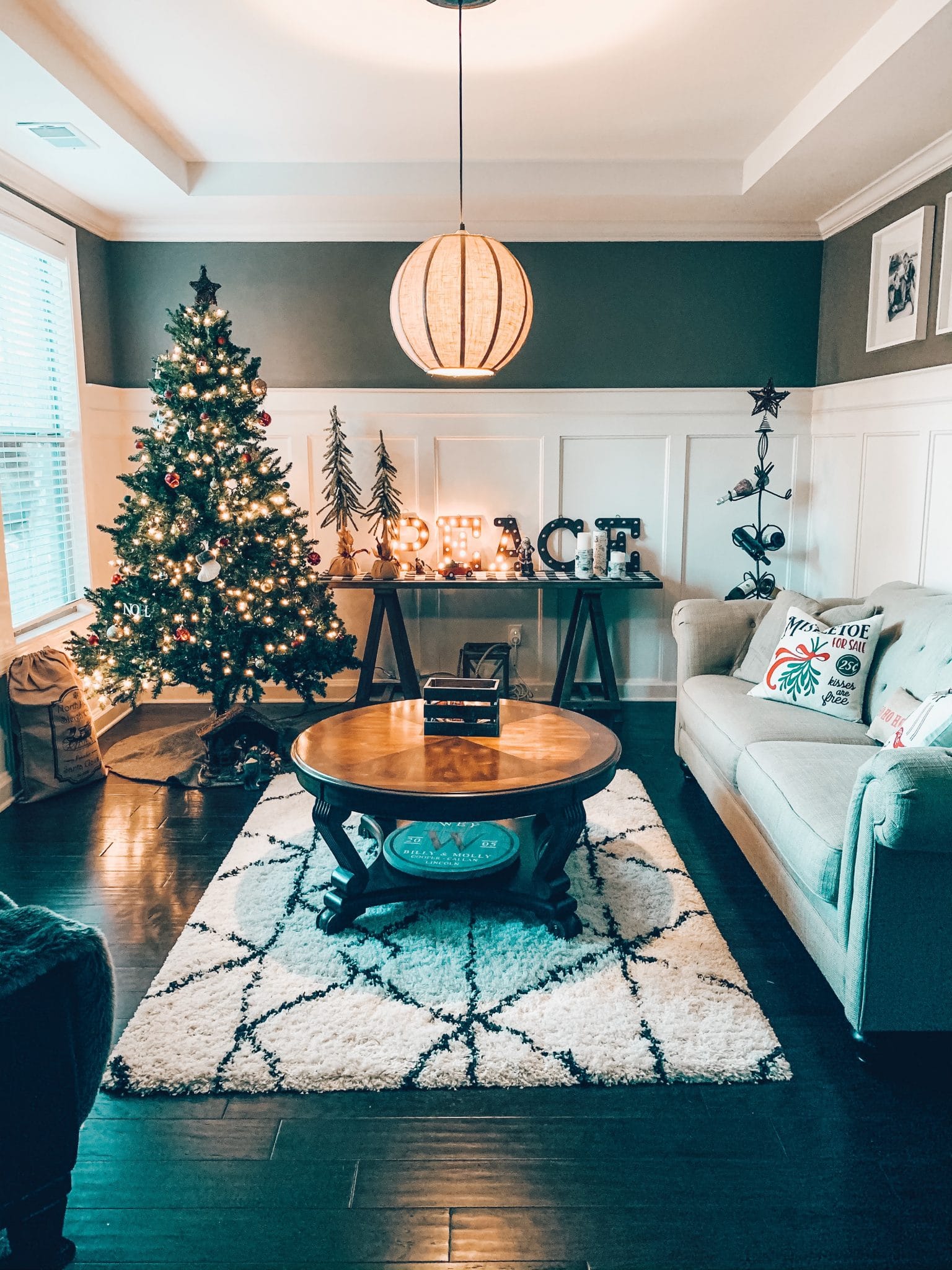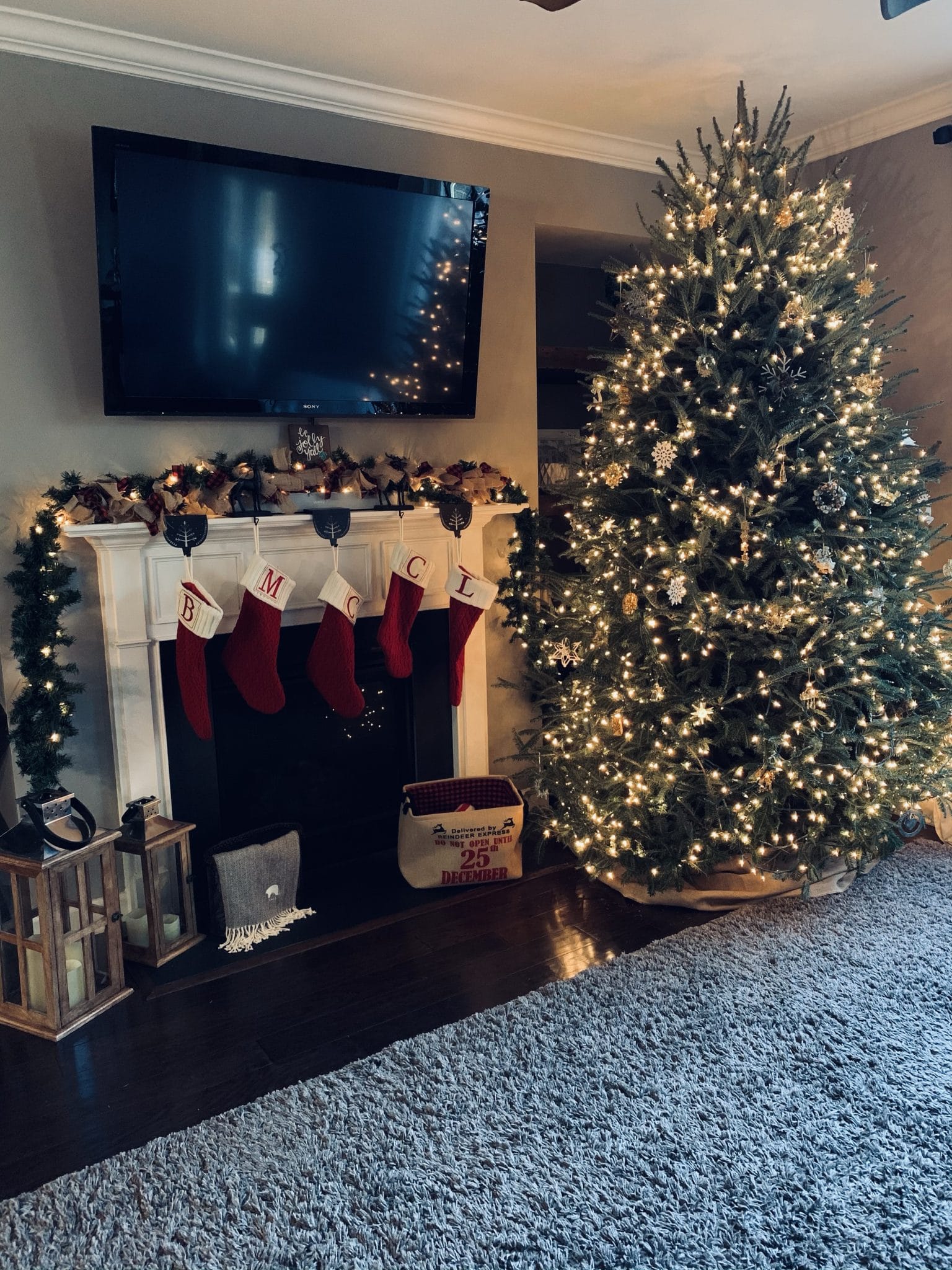 This was our first tree when we got married and now it holds all of our boys handmade ornaments, ornaments from our childhood and our annual family ornaments!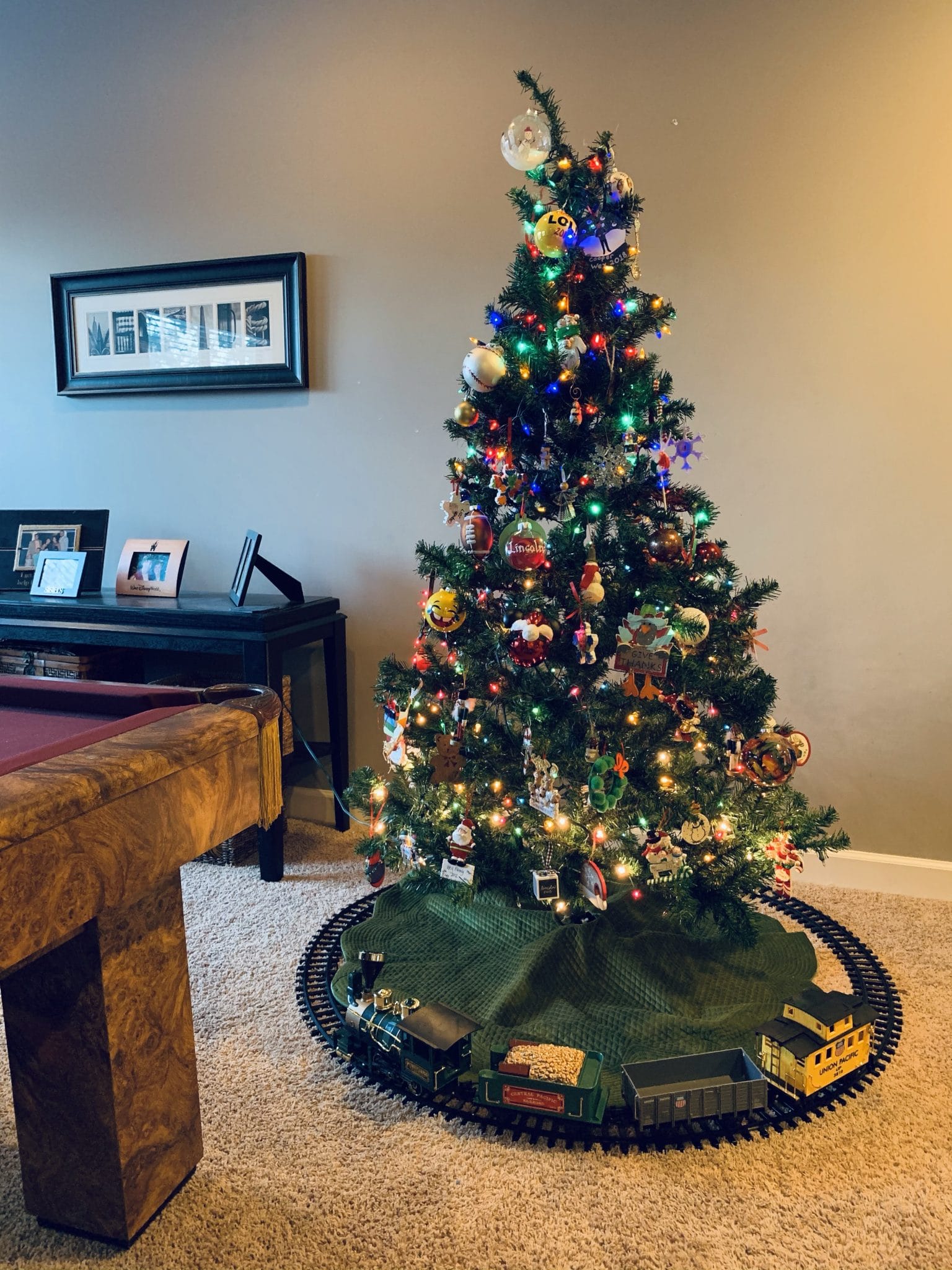 We went up to Ohio earlier this month and it was so nice seeing my family for Christmas. We exchanged gifts, saw snow, had a night out with my siblings and their spouses and had a date night dinner in an igloo.
Back at home, we had our little quaranteam of friends over for a Christmas cocktail night. Each couple did a different drink and I made a charcuterie spread on the board my brother made for me!
A couple days before Christmas, we had our annual Polar Express ride! We have done this a couple times in trains, but more often, we have done it ourselves. I print golden tickets and put them with the boys pajamas in their room. While they get read for bed, we put popcorn, hot cocoa and blankets in the car. When they come down with their ticket, the train leaves the station! We have done rides through neighborhoods and rides through coordinated light shows. Whichever we do, it's always a really fun family night!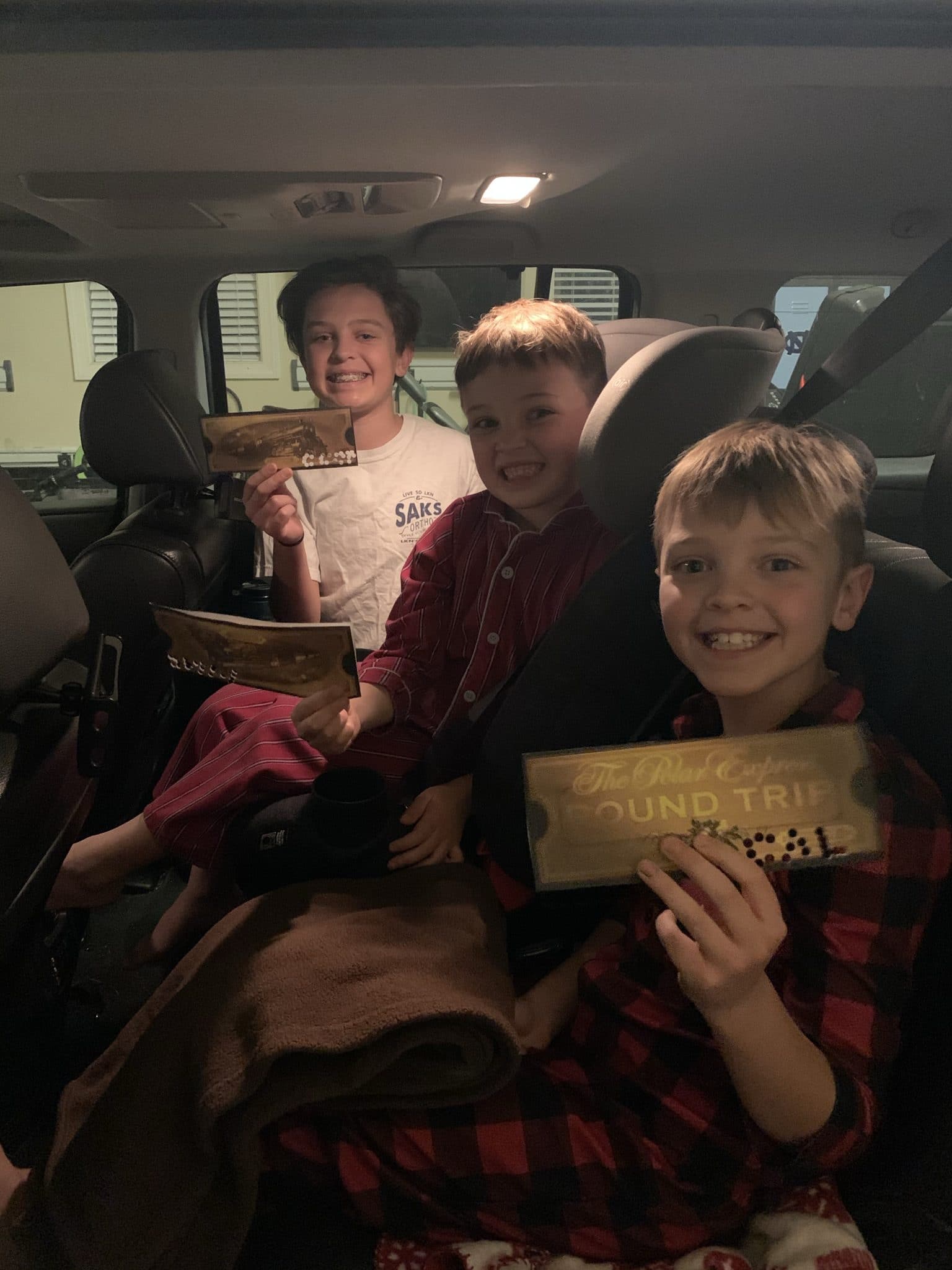 Christmas Eve tradition for our family is appetizer night! We make a ton of appetizers and call it a dinner. Quite possibly the unhealthiest dinner of the year, but always a fun one.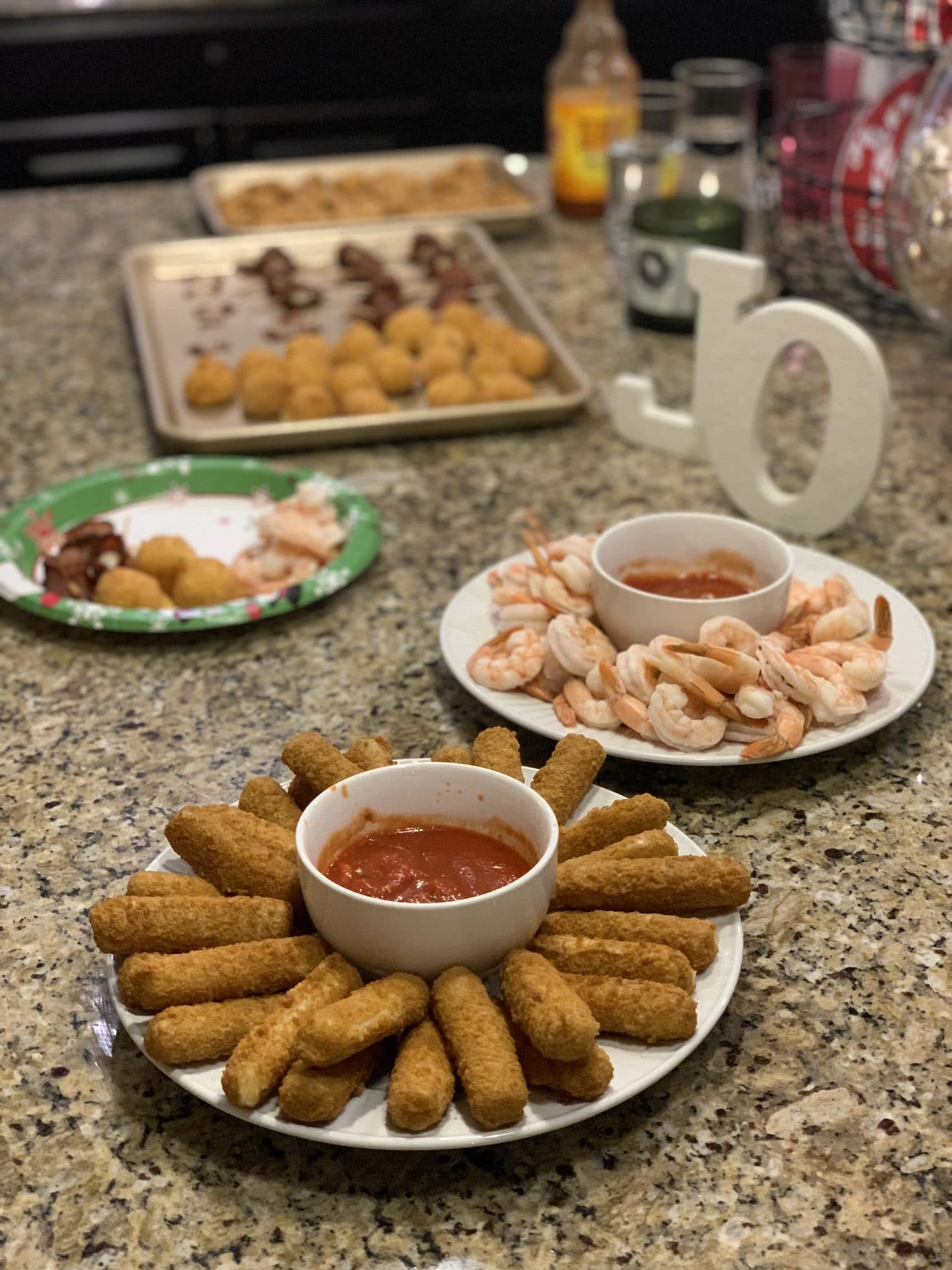 Christmas morning. Oh Christmas morning! I was tired and wasn't ready to get up, but then I saw these faces. Their pure joy on Christmas morning will forever be the most amazing thing to see!
And that's a wrap! We will have our decor up for at least another week, simply because I want to enjoy the season a bit longer! And my house always looks really empty once it's down!
Wishing you all a Happy New Year and a healthy 2021!