The past 3 days we've spent at our different ports and have had the best time. I'll just give you the short of it for now. Grand Turk is gorgeous, Half Moon Cay is a ton of fun for the whole family and Freeport turned out to be way more than I expected.


Callan, although cranky and getting his 2 year molars right now, has taken the best naps on the beach. Thank goodness.
Half Moon Cay has a whole area of water slides for the kids. And the grown ups who want to make fools of themselves. That would be me.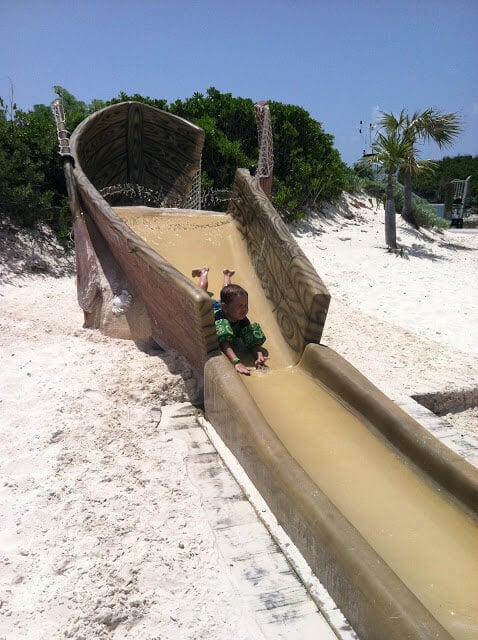 Cooper quickly learned that drinks that come with umbrellas should be for kids, too. He has enjoyed kid "cocktails" with us on the balcony a couple times!
Callan has NO fear of the water, we've learned. I just love this quick shot I got of him and the hubs dipping their toes.
Banana boating in Port Lucaya.
Coop loved the little handmade treasures he found at the Freeport Harbour.
As well as Senior Frogs!
Yes, yes I do. Except for that I would weigh a ton. I have been eating nonstop and will not quit till we leave. I can't get over all the food!
My family was given a complementary cruise from Carnival in exchange for my honest review of the trip. All opinions are my own.