We had a great weekend in Sacramento with some friends. On Saturday us girls (plus Cooper) shopped, had lunch (yummy crepes!) and layed out at the pool. The boys met up with us later for some grilling and Watermelon Mojitos. So delicious, thanks to the fabulous newlywed hostess with the mostess, Maggie.
This was Sunday morning waiting for brunch at a delicious restaurant known for its custard dipped french toast. I loved it. Then again, I love all carbs.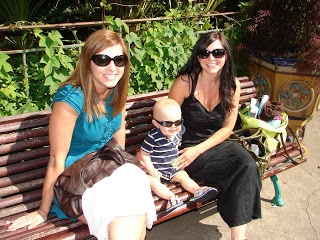 Cooper
rockin
' his shades. How am I ever going to tell this face no?