I am so feelin' the side bun right now. Literally in this pic.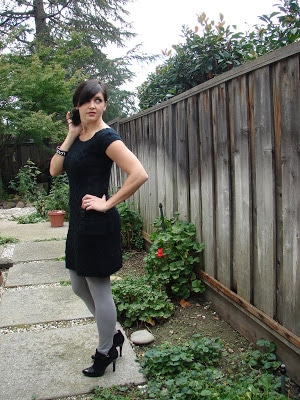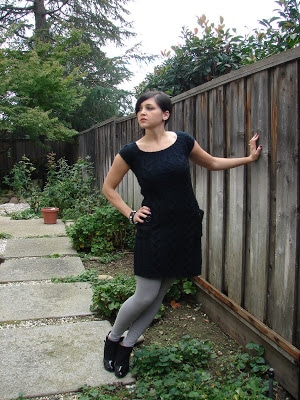 Tyyyyra!
Peace yo. Actually just trying to show you my nails.
Love!
Nails. There, that's a little better.
This outfit was inspired by the nail polish. I got Peoples Style Trend mag in the mail this week.
EEK!
When I got the page saying that purple nails are ALL THE RAGE this season, I nearly killed myself trying to get my shoes and get. to. the. store.
I quickly hit up Tarjay and found some alright purple, thought I would give it a try. But wait! On the end cap was an entire display of E.L.F cosmetics in little packages for Christmas. They have a jewel tone trio of polish that you have to go get. Like yesterday. 2 coats of the purple is perfecto! Oh, and did I mention that it is $3? For 3 polishes? Oh, yeah.
According to Rachel Zoe, who knows everything and is everything fashion, nail polish is an accessory. Bold colors should be paired with neutral clothes and minimal accessories.
So there you go. I have successfully made Peoples Mag, Rachel Zoe, and Tyra happy in this post.
Deets:
Gray Leggings – Forever 21
Black Sweater – Ross
Black Booties – Charlotte Russe
Bracelet – Forever 21
Ring – Tiffany & Co
Happy Friday my lovelies! Have a wonderful weekend!
Summer is a stylist now, so you need to go visit her. NOW!